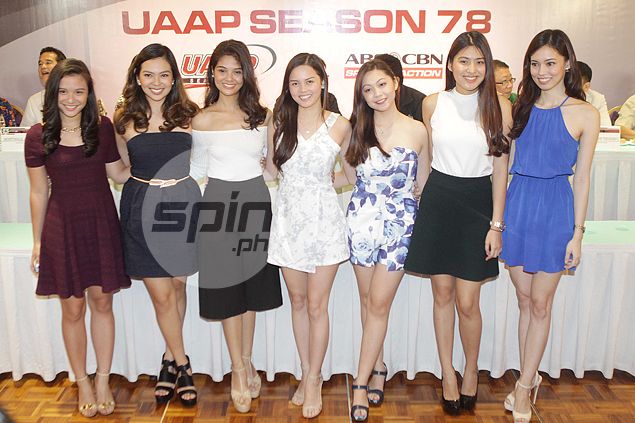 ACTION, adrenaline, and fun are not the only ones worth watching out for whenever the new season of the UAAP comes around.
There's also the annual batch of charming courtside reporters, too.
For Season 78, two returning beauties and six new lovely faces will grace the TV screens and deliver what's hot and what's in for their respective teams.
At least seven of this year's courtside reporters for the country's premiere collegiate league spent a little time to share their thoughts to Spin.ph in a short chat during the press launch of the coming season.
Laura Lehmann (Ateneo)
The comebacking beauty queen/reporter is happy and excited for the new season of the UAAP after learning the ropes last year.
Laura knows there pressure of the job, but that doesn't mean she won't have fun doing it just like she did a year ago.
"I'm thankful for the opportunity because I've come to love the job and I've come to love the players as well, and I've been very close to them," she said.
"But there's also pressure because it's my second time around and the audience is expecting more from me."
The second year Ateneo AB Psychology student believes practice makes perfect.
A week before the season starts, Lehmann has been reviewing her past reports as she does self-critique whether she did good or need improvement.
"Practice lang talaga," she said. "This week I've been watching our past games, I've been reviewing the tapes how I speak and I analyze the way I report."
"Now I know the job cause during the first year I familiarize what to do," she added. "Now I'm sanay na of being a courtside reporter and I think it's about improving."