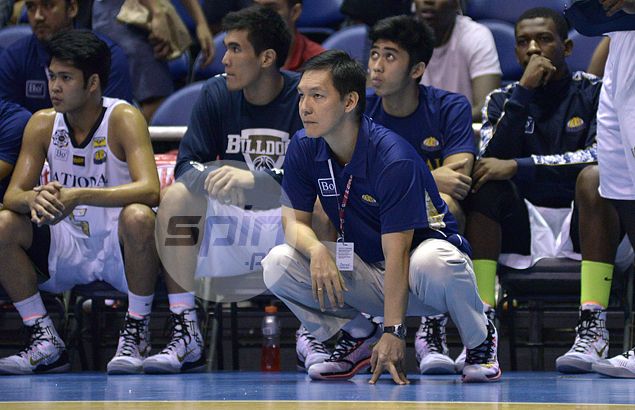 NATIONAL University tries to wrap up its first-round campaign on a high note when it takes on Far Eastern University on Saturday in the UAAP Season 77 men's basketball tournament at the Mall of Asia Arena.
The Bulldogs face the Tamaraws (3-2) with an eye on regaining the top spot in the team standings after the Ateneo Blue Eagles caught them at 5-1 (win-loss).
NU coach Eric Altamirano sees the game against the Tamaraws as a match-up between two squads embracing team basketball.
Both the Bulldogs and Tamaraws are actually entering their first seasons without their top stars, with NU losing two-time MVP Bobby Ray Parks and FEU now without last year's MVP Terrence Romeo and RR Garcia.
But the Bulldogs and Tamaraws have adjusted well to their departure, as shown by their position in the standings.
"FEU is really playing very well. They are also sharing the ball and playing as a team," said Altamirano.
The Tamaraws are within striking distance of the leaders as they are sharing fourth spot with University of Santo Tomas, just half-a-game behind third-placers and defending champion La Salle.
Despite FEU losing to Ateneo last week, head coach Nash Racela doesn't see any major adjustments in the Tamaraws' play.
"We just need to defend without fouling. If you look at the stats, equal naman sa lahat ng departments. The only difference is the fouls. If we could learn to defend without fouling, we will be better," said Racela.
The FEU coach is also hoping for more consistency with their play after the Tamaraws fought tooth and nail with the Blue Eagles before dropping an 81-78 decision.
"It shows the character of the team regardless of the result. It is something that we teach them, being consistent. We talked about just giving all in, all out for 40 minutes. We weren't really consistent (against Ateneo). We can't switch on and switch off," said Racela.