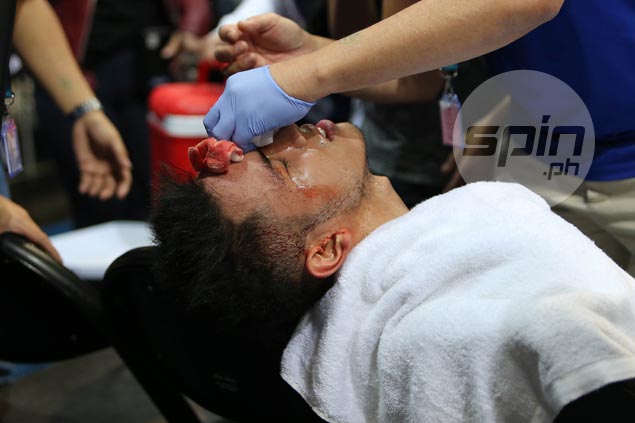 ATENEO got a big blow early in Game One of the UAAP Season 80 finals against La Salle as starting guard Matt Nieto headed out before the end of the first half with a bloody forehead on Saturday.
The Blue Eagles were ahead, 43-36, with 36.6 seconds left in the first half when Nieto got busted wide open after a collision with Ben Mbala.
Doubling Mbala from the weakside, Nieto received an inadvertent elbow just as the back-to-back MVP was spinning towards his left.
Nieto scrambled to the ground, with blood splattering all over his forehead for a cut over his left eyebrow - a scary sight for Ateneo fans in the venue and watching on the television.
Nieto left the court with nine points and two assists in 13 minutes of action.But the cut didn't seem to bother him, though, as he quickly got back in the game at the start of the second half, with a bandage over his eye.