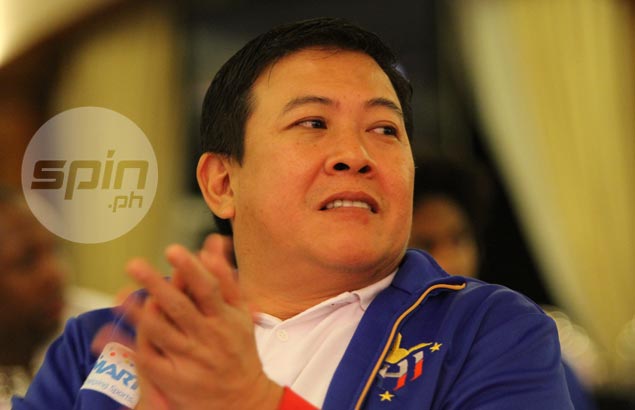 JUST two days after announcing it was pulling out as host of the Fiba Asia Under-18 Championship, Qatar said it will be hosting the August 19-28 event among teams from 16 countries, including the Philippines.
Former Gilas Pilipinas team manager Butch Antonio of the MVP Sports Fopundation told Spin.ph they received an official communication from Fiba Asia on Friday afternoon about Qatar's U-turn.
"Just this afternoon, we were informed by Fiba Asia that 'yung sa Qatar is tuloy. It will push through as planned. So hindi na ito postponed, they will host it pa rin," said Antonio.
Antonio said no explanation was given by Qatar about its decision to host the event after Fiba Asia announced on Wednesday that the Mideast nation had pulled out.
"They did not give us any reason eh. They just wrote us last Wednesday that Qatar was pulling out. It was an official communication from Fiba Asia. Itong communiqué na it's back and it's on, official communication rin," he said.
So quick were the developments in Qatar that the MVP Sports Foundation never got to the point of tinkering with the possibility of the Philippines assuming the hosting of the tournament, Antonio said.
"Hindi na nga kami umabot sa ganung klaseng planuhan, kasi hindi rin ganun kadali mag form ng grupo right away for the hosting," he said.
"We're just too happy na natuloy rin yung tournament, kasi nagpe-prepare din naman yung Under-18 team natin," added Antonio.
Philippine teams are set to compete in four major tournaments in the next two months.
The Philippines' Under-17 team will compete in the Fiba World Cup starting on August 8 in Dubai, to be followed by the Qatar meet.
The Gilas Pilipinas men's team will vie for honor in the Fiba world cup before they fly to Incheon South Korea for the Asian Games.
"Apat po na torneo yan, so as always we are hoping for the support of our kababayans. Pagdasal niyo po sana yung ating mga koponan," said Antonio.