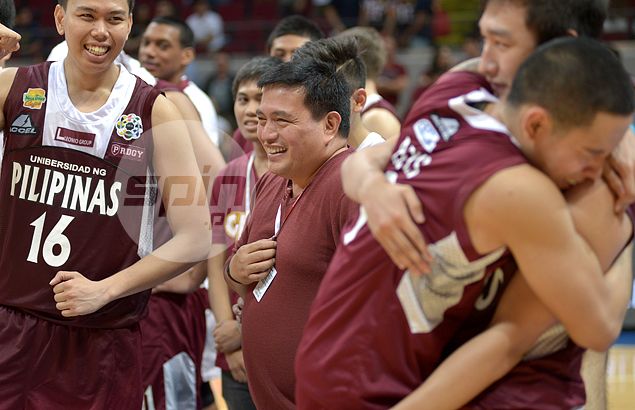 THIS early, University of the Philippines team manager Dan Palami is already targeting a return to the Final Four for the Maroons by next season.
To attain the goal, Palami said he has started the process of beefing up the Maroons with Fil-foreign players, the same formula that spelled phenomenal success in his role as team manager of the Philippine Azkals.
"That would be the target," said Palami about his plan to see the league minnows reach the Final Four for the first time in 17 years. "Because UP is the host next year."
Palami is widely recognized as the architect of Philippine football's resurgence when he formed the core of the Azkals behind the recruitment of players with Filipino blood who are based overseas.
The UP team manager admitted the hunt for talent has in fact, already began.
"We sent somebody to other countries to look for talents," said Palami. "I'm not a basketball expert but everything is being studied. Of course, with the support of the UP administration, we hope that our plans will be realized."
"We have to, of course, follow the UAAP rules on that. Kung may chance na makakuha now that there is a lot of support coming, I think we are now looking at the long term," he added.
UP won its only UAAP championship in 1986 and last made the Final Four in 1997 with a team led by Paolo Mendoza, Ogie Gumatay, and the late Bryan Gahol.
Palami, however, is heartened by the support that has started to pour in especially after the school's victory over Adamson on Saturday that broke a 27-game losing skid - a win the school celebrated with a bonfire at Sunken Garden.