TYPHOON Glenda made her presence felt in the whole metro on Wednesday, but on the basketball court, there are some newcomers who have been doing the same since last month, impressing with their skill to boost their respective teams.
Here are the rookies who have taken Season 90 of the NCAA men's basketball tournament by storm.
Joseph Gabayni (Lyceum)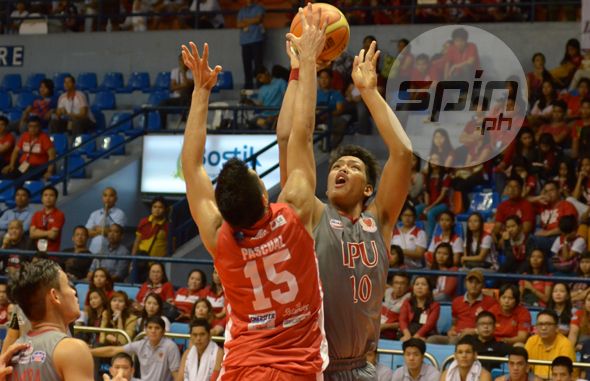 It seems Lyceum has been one legitimate big man away from becoming a legitimate contender in the country's oldest collegiate league and the undersized Pirates may have found the missing link in the 6-foot-5 slotman. So far, Gabayni leads the league in blocks (2) and ranks fifth in rebounds (9.6) to go along with averages of 11 points and 1.5 assists in 28.8 minutes. But the 20-year-old Manila native still needs to take better care of the leather as he averages four turnovers (fifth worst in the league) per game.
Continue reading below ↓
Recommended Videos
Dioncee Holts (Arellano)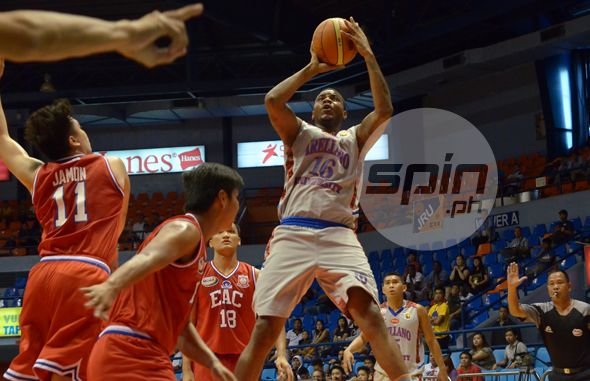 Apart from the collegiate style of play in the Philippines, he is also adjusting to playing in a different position. But the 22-year-old American reinforcement, a small forward back in California, has appeared to transition seamlessly, now thriving down low as a slotman by averaging a double-double of 11.7 points and 12.3 boards (second-best in the league) in 27 minutes per game.
Playing under one of the best big men in the game in Chiefs coach Jerry Codiñera is also a plus.
Guy Mbida (Lyceum)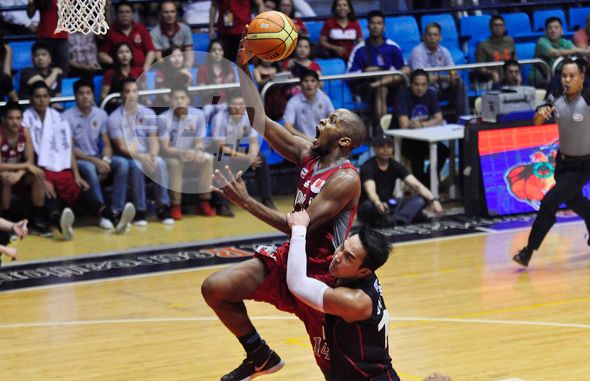 He may be the youngest in the list at 17, but the Cameroonian already leads all rookies in scoring with 14 points per game and is ranked 10th in the whole league in rebounds with eight caroms on top of one steal in 23.3 minutes. The 6-foot-2 forward had a disagreement with school management over "demands" at the start of the year, but both parties appeared to have settled the issue.
Rhanzelle Yong (San Sebastian)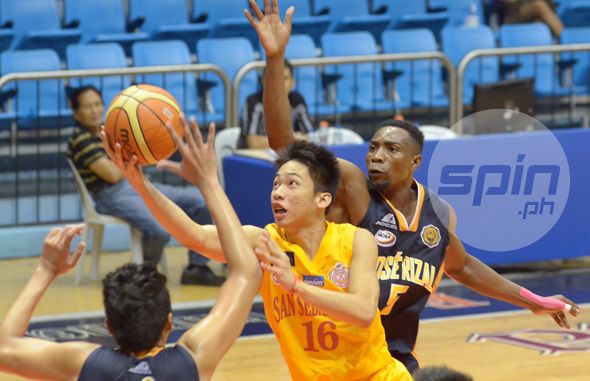 A former Staglets star entrusted with a huge responsibility right in his first year in the seniors' division, the 19-year-old Pampanga native has so far delivered, averaging 8.3 points and 6.3 rebounds in 23 minutes per game. After all, one of the heavily recruited high school stars is just repaying the school where he honed his skills and made him a Staglets star and juniors' mythical team member.
"Binabawi ko lang yung binibigay nila sa akin. Ayaw ko naman na gumaling ako sa Baste, tapos iiwan ko lang ng basta-basta," Yong said.
Uncle Ian Sangalang should be proud.
Jebb Bulawan (Lyceum)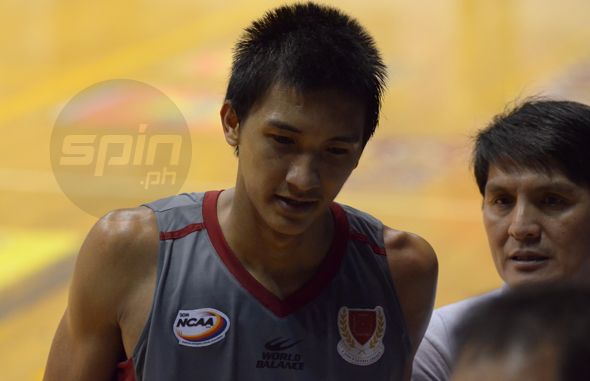 He may be not be getting enough attention, but the 21-year-old Sorsogon pride has been an integral part of the Pirates campaign for a breakthrough Final Four appearance in the league. Bulawan is one of Lyceum's defensive anchors as he is ranked fourth in the league in blocks with 1.5 rejections per contest. The lanky forward also has a dependable midrange jumper, which allows him to scatter eight points to go along with six boards and 1.8 assists.
Abdul Razak Abdul Wahab (JRU)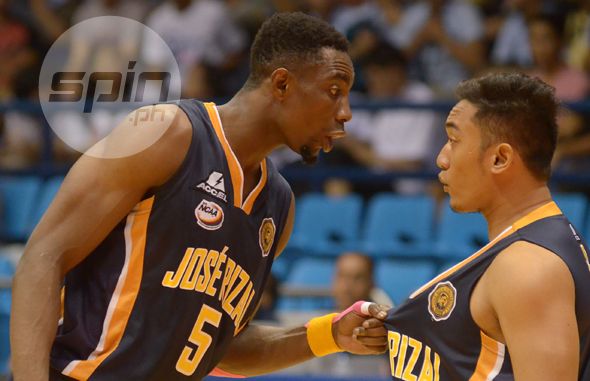 The Ghanaian slotman is the Heavy Bombers' last line of defense in their vaunted full-court press, and ranks seventh in the league in rebounds with 8.5 boards per game. But the 6-foot-7 reinforcement still has to work on his offensive game as he norms just 6.3 points in 22.3 minutes.
Tey Teodoro (JRU)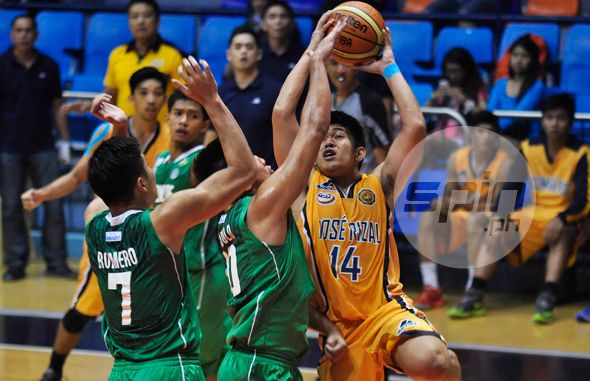 The Lucena native has been an offensive boost for the defense-oriented Bombers, averaging 10 points, 2.5 rebounds, and 1.2 steals in just 15.5 minutes per game. The stocky guard also proved he can also hit big-time shots, burying a crucial triple that doused a late run by College of St. Benilde in JRU's 69-61 win.
Ariel Aguilar (Emilio Aguinaldo College)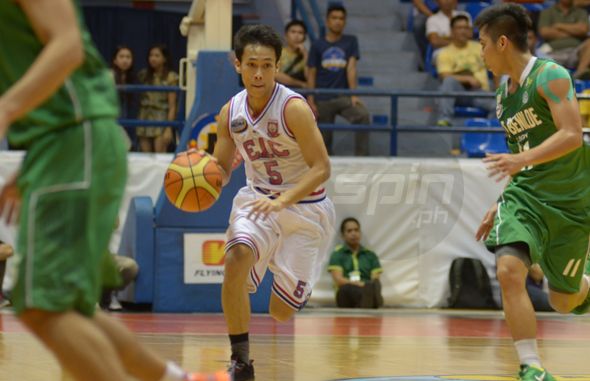 Elevated from the Generals' juniors' squad, the 19-year-old cager from Valenzuela has shown he deserves his spot in the seniors' team, playing with no fear and plenty of aggression to average 10 points, 2.7 assists, and two rebounds in 22.7 minutes. However, rare for a 5-foot-7 combo guard, Aguilar is a poor free-throw shooter, making just 44 percent of his charities so far.
Radge Tongco (San Beda)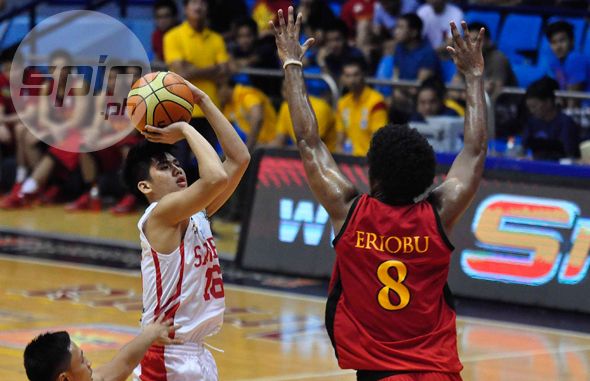 It says a lot if you manage to crack the rotation of a loaded squad rich in championship experience right in your rookie year. And the 18-year-old combo guard has shown why — by playing with maturity beyond his years. Although he's averaging just 5.3 points in 14 minutes, he has scored those points in crucial stretches for the Red Lions.
Ric Gallardo (University of Perpetual Help)
The find from Mariveles Bataan may still be a work in progress with averages of just 4.3 boards and 2.3 points in 14.3 minutes, but the reed-thin big man, who turns 19 on August 4, is already a defensive gem for the Altas, averaging one block per contest, good for eighth in the league.
Honorable mentions:
Gabriel Dagangon (UPHSD) – 4.3 points, 2.3 rebounds, and one steal in 13.3 minutes
Michael Calisaan (SSC) – 4.5 points, three boards in 11.8 minutes
Jerick Fabian (SSC) – 4.8 points, 1.5 boards, 1.5 assists in 10.5 minutes
Bong Quinto (Letran) – 5.3 points, 2.3 rebounds in 13.8 minutes
Jerald Serrano (EAC) – 4.7 points, 31-percent three-point shooting, two boards in 15.3 minutes
Daryl Singontiko (Letran) – four points, 3.5 rebounds in just 9.5 minutes
Javee Mocon (San Beda) – three points and two rebounds in 6.3 minutes