IN Kelli Hayes' four years in UCLA, the closeset she got to a championship was in her rookie year, when the Lady Bruins won the 2015 National Invitation Tournament, a consolation competition for those who missed out on Division I action.
She did manage to get to the Elite Eight in the 2018 NCAA Division I tournament in her senior year, before UCLA fell to Mississippi State.
That's why the feeling couldn't taste any sweeter for the Fil-Am forward as she helped National University complete a perfect season this UAAP Season 82 and win its sixth straight championship in the women's division on Saturday.
"I finally one won and (did it) undefeated," the 6-foot forward exclaimed.
What a way for Hayes to open another chapter in her life.
"This was a great way to celebrate my 24th birthday," she said with a big smile as she gained a year older on Friday. "I know, I'm so young."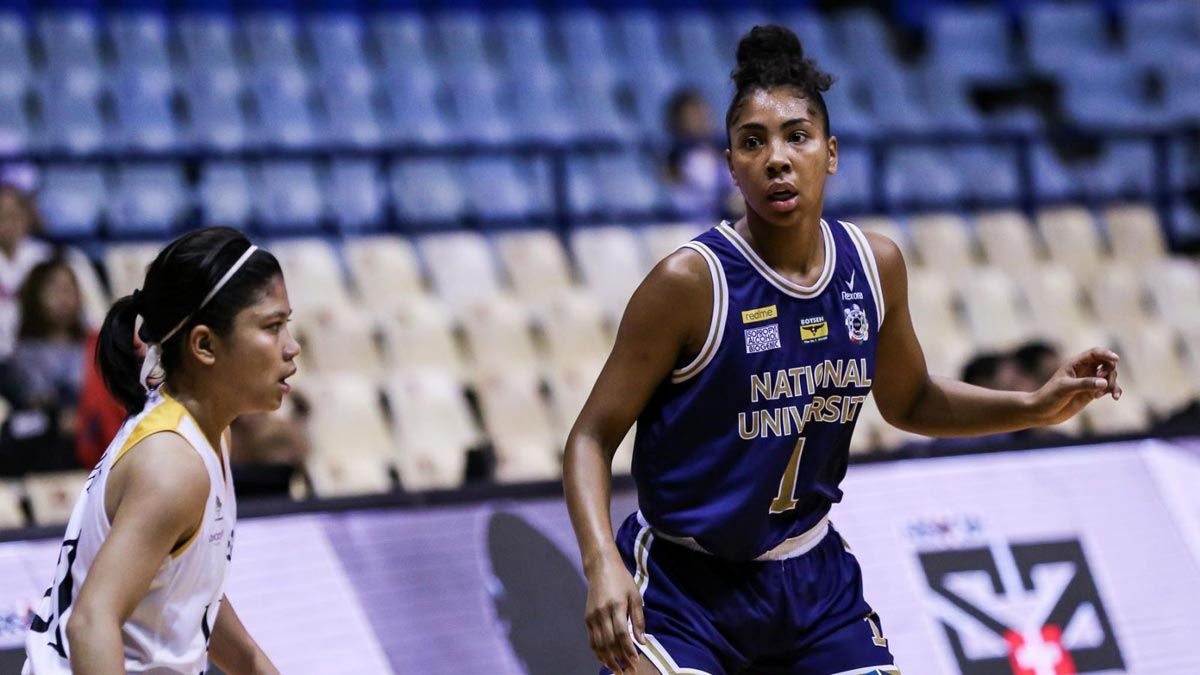 Continue reading below ↓
Recommended Videos
Hayes played big for the Lady Bulldogs, especially with the injured Jack Animam grounded for the Finals.
After posting firing 16 points, four rebounds, two steals, an assist, and a block in a 70-65 Game One victory, she followed it up with nine points, three boards, two assists, and two steals in a 66-54 Game Two clincher.
"I had to step up more because Jack has a big load to carry and I think everyone stepped up. I'm excited to have won a championship."
But more than the sweet taste of success coming from the championship, Hayes is elated to have contributed to the winning culture that NU has cultivated in Jhocson -- one which has been her gateway to Philippine basketball outside of the national team.
"It means a lot being here, having the opportunity to be a part of this program, being a part of this legacy that has been established well beyond me being here, but also being able to lead these girls in spite of Jack not being here," she said.
"It feels really good being here and just having the relationship that I have with these girls is really exciting."
With this hurdle over, Hayes now sets her sights to another goal: winning gold in the 2019 Southeast Asian Games.
"This is my 24th birthday and I won a championship with NU. Next is SEA Games," she said.