[First of a two-part series]
NCAA Season 92 is upon us and SPIN.ph takes a look at the five teams at the bottom half of the standings last year. Do they have what it takes to rise to the top?
EAC GENERALS
Season 91 record: 2-16
Losses: Christ Mejos, Adoum Abba Mbang, Mario Bonleon
Holdovers: Francis Munsayac, Sidney Onwubere, Hamadou Laminou, Igee King, Jorem Morada.
New head coach Ariel Sison's priority in the preseason was instilling trust between coach and players, something that he feels was missing in last year's campaign.
"The first thing I did was open the communication (lines)," said Sison, who was appointed head coach of the Generals after handling the school's juniors squad. "That's something that in my opinion was missing last year."
EAC actually has an intact core with starters Francis Munsayac, Hamadou Laminou, and Sidney Onwubere returning with Igee King and Jorem Morada, but Sison admits his second unit isn't deep enough.
"The only thing is our second unit. I hope they deliver for us this season," Sison said.
The EAC head coach has set a modest goal for Season 92, saying anything that is an improvement of last year's campaign will be most welcome.
Continue reading below ↓
Recommended Videos
"At least, fifth to sixth. It's more than enough for us and it will be an accomplishment. Final Four will be a complement," Sison said.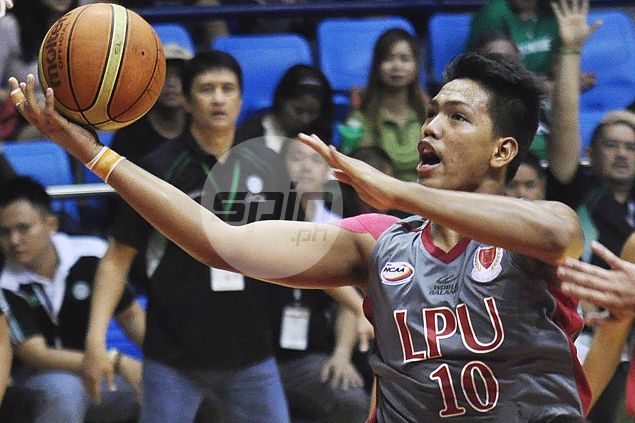 LYCEUM PIRATES
Season 91 record: 4-14
Losses: Dexter Zamora, Jean Nguijdjol, Noah Lugo
Holdovers: Wilson Baltazar, Shaq Alanes, Mer Ayaay, Joseph Gabayni
Help is coming for Lyceum with the recruitment of CJ Perez. Unfortunately, the former Ateneo cager will still have to sit out for a year in residency after his transfer.
In his second year at the helm at Lyceum, coach Topex Robinson wants to see the team continue to improve with a team that is a blend of the old and new.
"Of course, we want to better our previous output. We just want to improve," said Robinson.
Wilson Baltazar, Mer Ayaay, and Shaq Alanes will be leading Lyceum this season. Joseph Gabayni will rejoin the squad later in the tournament as he is recovering from injuries suffered in a motorcycle accident.
Robinson only hopes that the Pirates have by now adapted to his system.
"Hopefully, with the year that passed na magkakasama kami, hopefully they've learned to embrace the system," he said.
CSB BLAZERS
Season 91 record: 5-13
Losses: Jonathan Grey, JR Ongteco
Holdovers: Christian Fajarito, JJ Domingo, Pons Saavedra,
Additions: Yankee Heruna, Clement Lentcheu
Coach Gabby Velasco envisions the Blazers to be more of a team that gets most of its points from inside following the departure of high-scoring Jonathan Grey.
"Nagkaroon na kami ng ceiling this year," said Velasco. "We made some adjustments as we tried to change our philosophy sa defense. Offensively, we look more on scoring inside."
Nigerian 6-foot-7 big man Clement Leutcheu will give the Blazers that ceiling and inside points with Christian Fajarito looking to become a force for the squad in his sophomore year.
Fons Saavedra returns to the squad along with JJ Domingo, Gerald Castor, and Rene Sta. Maria.
For a team that has not reached the Final Four in decades, Velasco isn't losing hope.
"Every year, 'yun ang target namin. Of course, if our effort will bring us somewhere higher than Final Four, why not. But like I said, we look at this year as an opportunity for us to do our best and hope to gain success," Velasco said.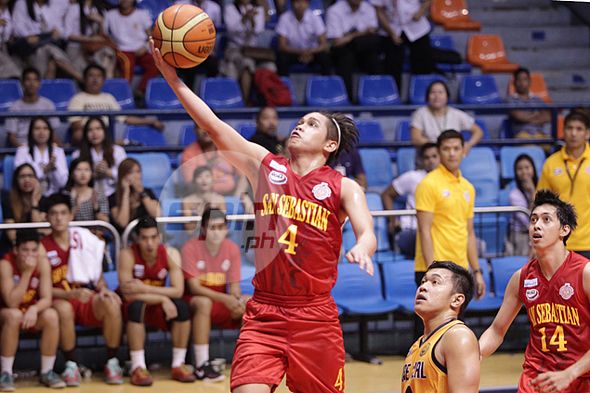 SAN SEBASTIAN STAGS
Season 91 record: 6-12
Losses: Bradwyn Guinto, Jamil Ortuoste
Holdovers: Michael Calisaan, Ryan Costelo, Jerick Fabian
Additions: Alfren Gayosa
San Sebastian is banking on a coach who, it hopes, will bring back the school's glory days.
That is not too much to expect from Egay Macaraya, a member of the multi-titled Stags squads of the eighties and nineties who has had success as a coach with Centro Escolar University and CafeFrance in the PBA D-League.
"Gusto kong ma-develop ng mga bata 'yung winning tradition. I don't want them to relax. Parati kong sinasabi sa kanila na ipasok muna 'yung winning tradition," said Macaraya.
Macaraya, however, was the first to admit the process will take time.
"Lahat ng tiga-San Sebastian, gusto na rin manalo," said Macaraya, whose school has not tasted a championship since the glory days of the 'Pinatubo Trio' of Calvin Abueva, Ian Sangalang, and Ronald Pascual days in 2010.
"Pero hindi ko puwedeng i-magic 'yun. It will take time," Macaraya added.
This season, the Stags will lean on Michael Calisaan, Ryan Costelo, and Jerick Fabian following the departure of now-pro Bradwyn Guinto and Jamil Ortuoste.
Guinto's departure has left a gaping hole in the middle, the coach admitted.
"Butas talaga. Hindi lang sa maliit, malaki. So far, kailangang gawin kung ano makakaya namin," Macaraya said.
PERPETUAL HELP ALTAS
Season 91 record: 11-7
Losses: Scottie Thompson
Holdovers: Bright Akhuetie, Prince Eze, Gab Dagangon
Additions: Daryl Singontiko, Jonathan Yuhico
Under new head coach Jimwell Gican, the Altas are banking on team effort to prove there is life after Scottie Thompson.
With triple-double machine Thompson now with Ginebra in the PBA, Gican said the Altas will be counting on all the players to step up and fill the void.
"Nakikita ko talaga na it's more of a team talaga," said Gican. "Rino-rotate namin ngayon. Hindi kami isang tao lang, lahat makaka-contribute."
Bright Akhuetie and Prince Eze are there to make the Altas competitive this season while Gab Dagangon is another potential source of points for Perpetual Help.
Daryl Singontiko is no stranger to the NCAA, having played for Letran in previous years before his transfer to the Altas camp.