FOLLOWING a wild and wooly elimination round and an extra week of playoff matches, the NCAA Season 91 Final Four is finally upon us with top-seed San Beda facing fourth-ranked Jose Rizal University, and No. 2 Letran taking on No. 3 Mapua for a place in the finals.
To help us dissect the NCAA semifinals, Spin.ph spoke to three members of the ABS-CBN Sports panel, Anton Roxas, Andrei Felix, and Allan Gregorio, where five burning questions about the Final Four were asked.
Here are the panelists' answers:
1) Can the Letran-Mapua series live up to expectations?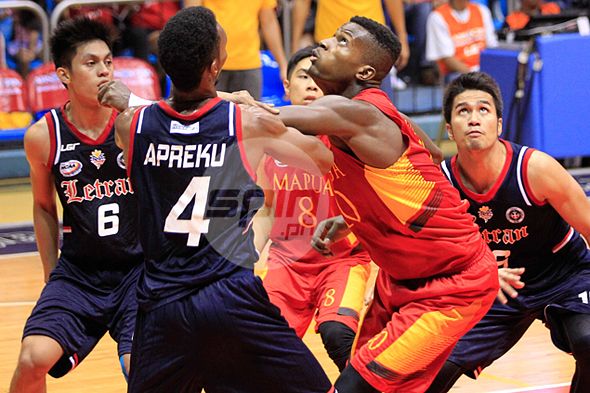 Most observers feel that the Letran-Mapua series is the more interesting of the two Final Four match-ups since the two teams split their season series. The Knights took the first-round face-off, 80-77, before the Cardinals bounced back in the second round with a 74-57 victory.
Continue reading below ↓
Recommended Videos
"Letran-Mapua is very interesting because Letran, as we know, rely on its defense. They are one of the best defensive teams in the NCAA, whereas Mapua is one of the best offensive teams in the NCAA. It's offense vs. defense," said Roxas.
Mark Cruz, Kevin Racal, and Rey Nambatac have been leading the way for the Knights as the top two scorers, but Cruz's match-up as well as an injury to Nambatac even things out for the Cardinals, according to Felix.
"With all due respect to Letran and coach Aldin Ayo, number one sila the whole season but they are not really that healthy. Rey Nambatac is playing though a sprained ankle and playing back spasms," he said.
"Mark Cruz is there but puwedeng magpalitan sila Biteng, Nieles, Menina, and Que on defense. This will be a very interesting series," Felix said.
2) Can the Knights' defense contain Mapua's Allwell Oraeme?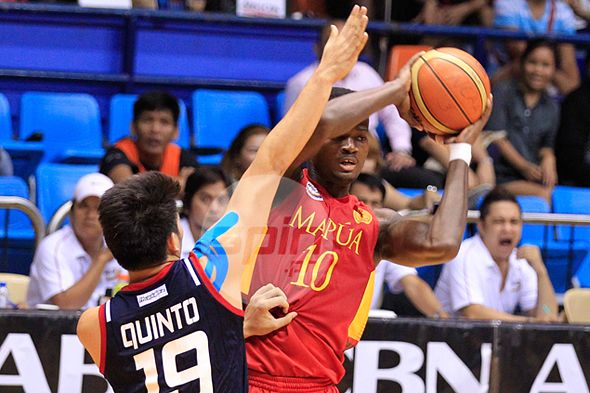 Oraeme has been on 'beast mode' so to speak with MVP-deserving averages of 16.33 points and 20.28 rebounds per outing. The panel believed how Letran will be able to take Oraeme from his comfort zone will dictate the Knights' fate in this playoff.
"If they can somehow negate Allwell and his numbers, I think they have a good chance," said Roxas.
But if there's a team that can do it, it should be the Knights who have limited opponents this season to 73.8 points per outing thanks to their vaunted pressure defense.
"Tenacity is something going for them the entire season," said Gregorio.
3) Can other Cardinals continue to step up come the Final Four?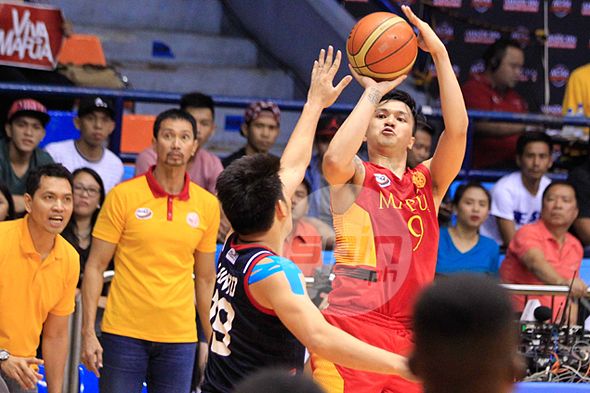 It hasn't always been an all-Oraeme show for the Cardinals, who have seen the likes of Josan Nimes, CJ Isit, Darell Menina, Justin Serrano, Mark Brana, among others also put up an impressive showing in a second-round tear that saw them win eight of their nine games.
"Mapua is getting tougher and better. They have a solid big man presence too in Allwell. They even have the deeper bench," Gregorio said.
"Mapua is peaking at the right time," Felix said. "You can't discount the other players. They know their roles. They are all clicking."
4) Can JRU's bigs limit Ola Adeogun?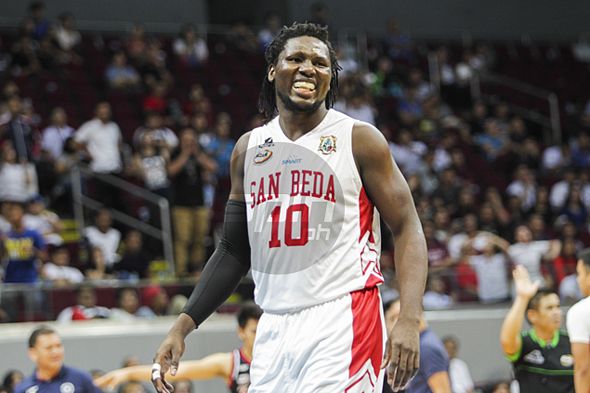 A colossal match-up in the paint is expected with JRU's Abdoul Poutouochi and Abdul AbdulWahab battling Beda veteran Ola Adeogun. While the Red Lions are the top seeds, Felix said JRU is capable of matching up with San Beda precisely because it has the weapons to contain Adeogun, as well as the offensive firepower with Tey Tey Teodoro and Paolo Pontejos leading the Heavy Bombers' attack.
"I think, aside from Perpetual, JRU is the other team that can match up with San Beda because they have two foreign players, they have the size, they have the heft, and they have the perimeter guards," said Felix.
Limiting Adeogun, however, is easier said than done with the Nigerian center playing inspired ball during the latter part of the elimination with the Red Lions on their way to the Final Four.
"'Yung dalawang big man ng JRU, kailangang mas maging matapang sila. Tey Tey Teodoro has got to be clutch because, obviously, San Beda has a huge advantage," said Roxas.
5) Is San Beda's championship experience enough to propel it to another finals appearance?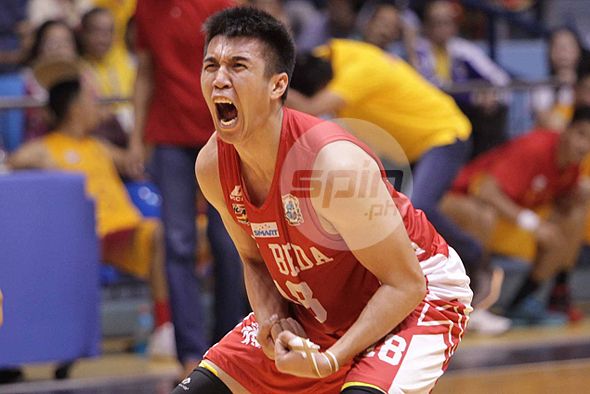 The Red Lions (13-5) are eyeing a sixth straight crown. It hasn't been a smooth run, however, for the Mendiola-based squad which needed to win a playoff against Letran to clinch the No. 1 spot.
Despite the difficult road, many including Gregorio still believe that San Beda's championship pedigree and experience will prevail against JRU, which won six straight games before bowing to Mapua in the playoff for No. 3 spot.
"Solid run to make the Final Four for coach Vergel (Meneses) but San Beda has a solid rotation and championship experience makes it 70-30 for San Beda," said Gregorio.
"The favorite is San Beda because they beat JRU twice. Obviously, San Beda has a huge advantage," said Roxas.