SUCCESS needs sacrifice, and sometimes, even the team's leaders need to take one step backwards to move two steps forward.
That was the case for Zachy Huang this UAAP Season 82.
A resident starter last year playing 22.7 minutes, the 21-year-old forward averaged 8.3 points, 6.0 rebounds, and 1.2 assists in his fourth year for the Growling Tigers.
But this year, Huang had to take the backseat in favor of his younger peers, starting only for four games and playing only 15 minutes as he netted 4.13 points, 3.4 rebounds, and 1.0 assists through eight games.
Yet there was the Cebuano forward, playing the role of a good soldier as he put UST's good in front of him.
"It's not about me. I'm willing to take a step back if that's what the team needs. If my teammates are more talented than me, I'm willing to step down for as long as we get the win," he said.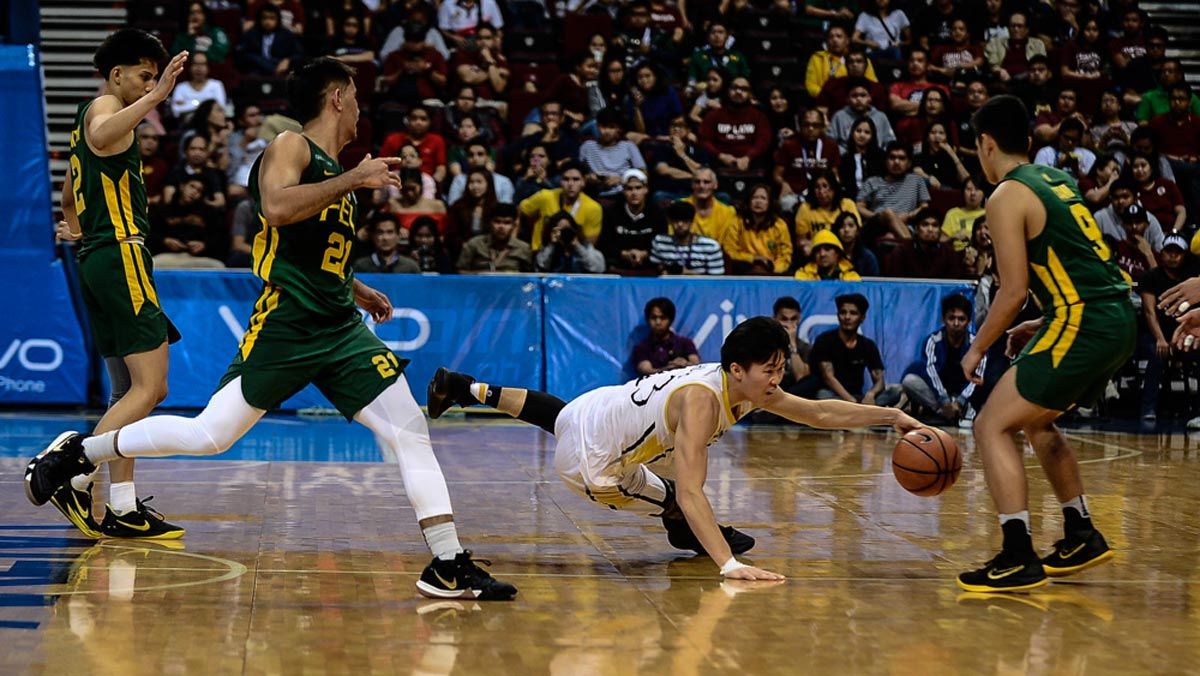 Continue reading below ↓
Recommended Videos
It didn't mean, though, that Huang can't show what he's made of.
The graduating guard unveiled a better version of himself on Wednesday in UST's 101-73 rout of University of the East.
Huang had his guns ablaze, going 6-of-8 from downtown to notch a career-high 22 points, on top of his five rebounds.
Quite a leap for someone who only made one of his nine attempts from rainbow country last season, while also duplicating the treys he's made over the past eight games.
"I always want my game to be complete," the 6-foot-4 hardworker said. "Last year, I barely took threes. Coach is always telling us and preaching to us to not limit ourselves and there's always room for improvement. Basketball is a game of repetitions."
Yet even in Huang's breakout performance, he knew that he wouldn't be able to accomplish those if not for the help of his teammates.
"Masaya, but I have to give credit sa teammates ko because they were looking for me and they were playing unselfish basketball. Lahat kami nagtutulungan sa court kanina," he said.
That's why Huang had no qualms losing the team captaincy role to his younger teammate CJ Cansino, acknowledging that everything the Growling Tigers have been doing is for the common good of the squad.
And for him, there are other ways of showing his own brand of leadership in España.
"I'm not really a vocal person, but I want to show my teammates how to be a good example," he said. "I show them that we need to develop good habits outside the court and every day sa court."