FOR the first time this season, referees wore bright yellow uniforms in the UAAP Season 79 men's basketball tournament.
Referees attracted a lot of attention when they wore the unconventional yellow shirts for the match between University of the East and National University on Wednesday at the Mall of Asia Arena.
Not a few fans quickly noticed the yellow shirts are strikingly similar to uniforms worn by bouncers in events.
Officials said the shirts with yellow and black colorways were released by a league sponsor, although they couldn't say for sure if the change was made upon the order of host University of Santo Tomas, which wore the same school colors.
However, officials made sure the new kits won't lead to any confusion when UST and Far Eastern University - two teams which play with yellow uniforms - play.
According to one official, there are specific instructions that the referees will only wear black shirts in games involving the Tigers or the Tamaraws.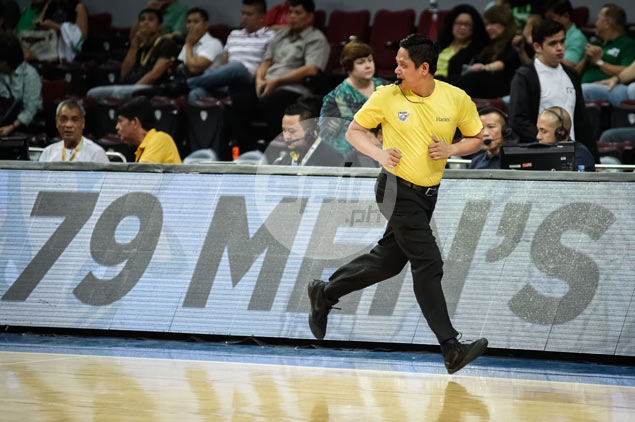 Continue reading below ↓
Recommended Videos