JUST weeks after an ugly split, Aldin Ayo's shadow is again looming large in Espana.
The beleaguered coach may have left University of Santo Tomas, but recent events have indicated the school that was rocked by the controversial bubble which Ayo mounted in his hometown in Sorsogon may not be ready to let go.
That became all the more palpable on Thursday when news leaked out that Jinino Manansala was chosen by top UST officials to be the next coach of the Tigers over a bevy of high-profile applicants, both alumni and not.
Manansala was one of Ayo's assistants at UST. So was McJour Luib, who sources said has been appointed coach of the Tiger Cubs. Luib's ties with Ayo dated back to his playing days at Letran. Both resigned in the wake of Ayo's resignation.
Now both are back at UST. Will Ayo be far behind?
Sources that SPIN.ph talked to said it is possible, but pointed out that a lot of things need to fall into place before that can happen.
One, Ayo stepped down at the end of an internal investigation done by UST into the controversial bubble, which took Tigers players, some of then below 21, to Ayo's home in Capuy, Sorsogon for an "agricultural training program."
Continue reading below ↓
Recommended Videos
Two, the result of that UST investigation became the basis of a UAAP Board of Trustees decision to suspend Ayo indefinitely from the college league. The Board of Trustees is made up of the presidents of the league's eight member schools.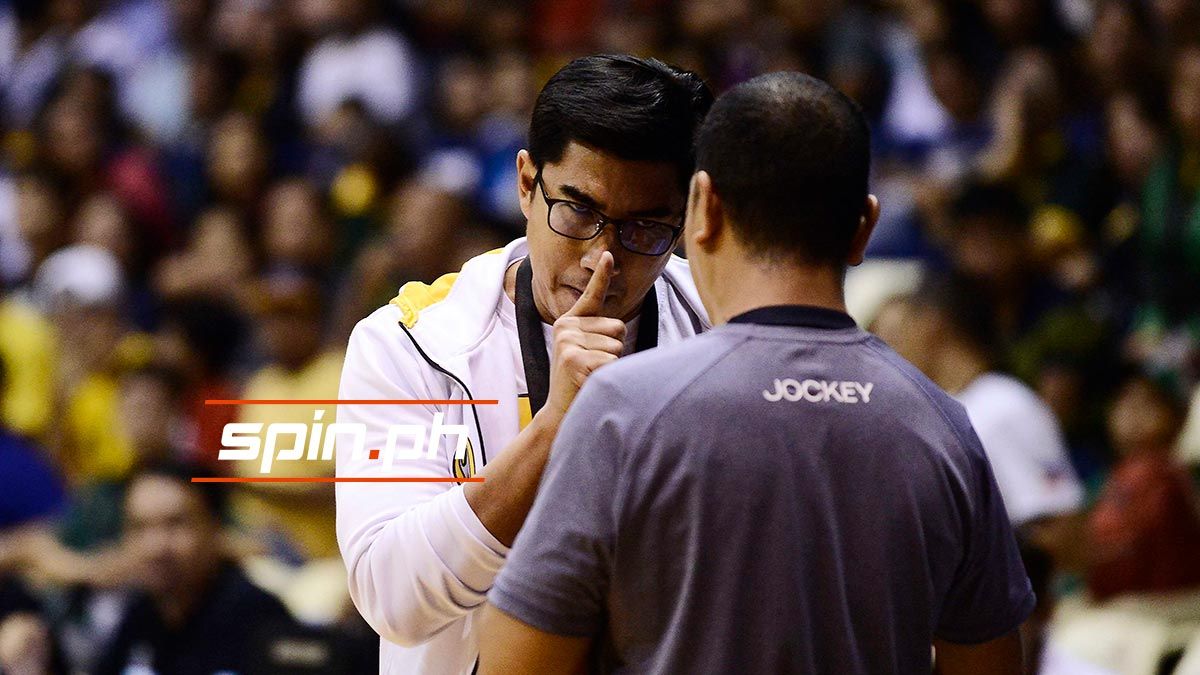 For any Ayo comeback to happen, the UAAP ban must be lifted.
Curiously, The Varsitarian reported on Wednesday that the school has endorsed Ayo's appeal to the UST Board of Trustees to lift his indefinite ban. UST school organ said a 'high-ranking official' made the endorsement.
Ayo launched the appeal on the strength of a report by the Sorsogon police - and certified by Sorsogon governor Chiz Escudero - clearing the coach of any violations of the government's health protocols during the UST bubble.
Asked if the appointments of Manansala and Luib will pave the way for the return of Ayo, sources presented two scenarios.
One, Manansala will be appointed head coach in an interim capacity to prepare for the eventuality of Ayo's ban being lifted.
Two, if the controversial coach remains suspended, Manansala and Luib will be tasked to continue the Ayo program that turned UST from a laughing stock during the Boy Sablan years into a finalist in just the coach's second season in charge.
Either way, Ayo's influence will remain strong in the Espana campus.