There's so much buzz around rookies going into UAAP Season 75, and for good reason. Who wouldn't be excited when you have a batch that includes a guard who dared cross the great divide by moving from Ateneo to La Salle, and a forward with a familiar last name who made history at age 18 by scoring 104 points in a high school game.
Here's an initial list of freshmen who turned heads during the preseason and, when the tournament comes around, would be raring to prove that they're the real deal.
MARK JAYVEN TALLO
Team – La Salle
Height: 5-10
Position: point guard
Hometown: Cebu
High school: Cebu Eastern College
The 5-10 son of former PBA player Mark Tallo has been billed as the next big thing to come out of the basketball hotbed of Cebu. He was named the MVP of the Cebu Schools Athletic Foundation (CESAFI) juniors division in 2009 and reaped individual honors in the Jr. NBA program. He had a rough start to his career in Manila when he failed to suit up for Ateneo last season and, upon transferring to rival La Salle, saw his chance to play against the Eagles in the preseason doomed by a suspension for an on-court scuffle he got involved in against Mapua. But his Cebu fan base is not losing faith, confident that the flashy and mercurial point guard is bound to shine once he finds his feet with the Archers. "He is someone with so much upside," said Jonas Panerio of the Cebu Daily News.
RAUL SOYUD

University of the Philippines
Height: 6-4
Position: power forward
Home province: Negros Occidental
If he plays as well as he did in the preseason, then expect Soyud to give the undersized University of the Philippines a semblance of an inside game. The 6-4 transferee from West Negros University in Bacolod never hesitates to bang bodies inside the paint and fights for every ball. He averaged 7-8 points – third-best in the team – and 6.3 rebounds during the Filoil Cup.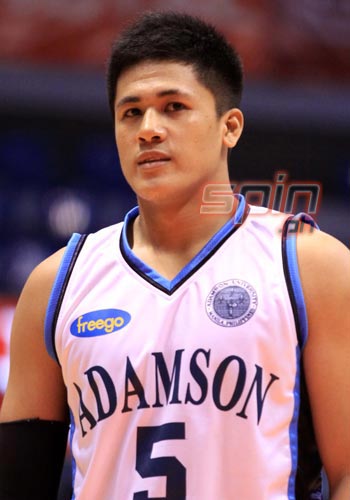 JERICHO CRUZ

Team: Adamson
Height: 6-1
Position: Shooting guard
The departure of Lester Alvarez, Jerick Canada, Jan Colina and Janus Lozada has left a big dent in Adamson's lineup, but Cruz's arrival has brought renewed hope for the Falcons. The 6-1 shooting guard from Saipan stood out when he suited up for Rizal Technological University, getting a Mythical Team nod from the NCRAA last season. Now he has shown that he is ready to take his game to another level, averaging 10.1 points – third-best among the Falcons – during the preseason.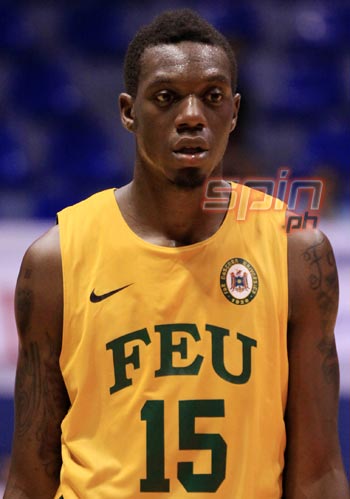 ANTHONY HARGROVE
Team: Far Eastern University
Height: 6-5
Position: Center
The six-foot-five center from Pennsylvania averaged 10 points, 7.8 rebounds and 1.4 blocks during the Tamaraws' run in the Filoil Cup – impressive numbers considering he is a newcomer in a team that is never short of good big men. But more than his stats line, it's the intangibles he brings to the game that impresses FEU's coaching staff. "Mukhang magpapakita kasi masipag 'yung bata," says one assistant coach.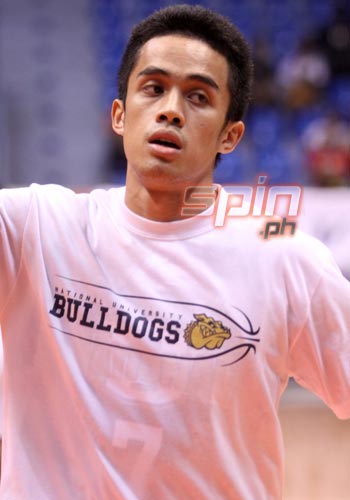 MARK JOEL DE GUZMAN
Team: National University
Position:       SG
Height:          6-0
The transferee from College of St. Benilde is out to dispel the perception that National University is all about Bobby Ray Parks and little else. De Guzman, a member of the Philippine youth team under now NU coach Eric Altamirano three years ago, emerged as the Bulldogs' best three-point gunner with 23 treys and their third-best scorer with a 9.3-point average during their run to the Filoil Cup title. His outside sniping should come in handy when opposing defenses either throw double-teams at Parks or gang up on slotman Emmanuel Mbe inside. "He gives us a third option in scoring that will put the pressure away from Ray Ray and Emmanuel Mbe," says Altamirano.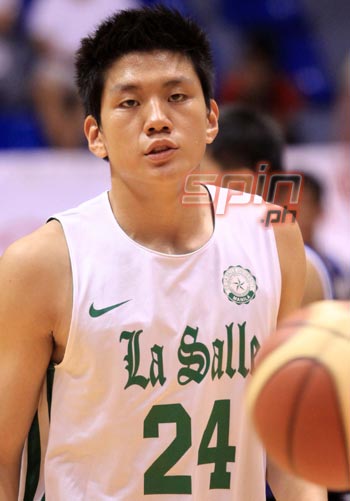 JERON TENG

Team: La Salle
Height: 6-2
Position: small forward
High school: Xavier
He became the subject of a bitter tug-of-war between arch-rivals Ateneo and La Salle in the offseason after scoring 104 points in a high school game and, after deciding to don the Archers' green and white, wasted no time justifying the hype when he sank a dagger of a game-tying three-pointer in his first game against the Eagles. But more than his scoring prowess – the rookie was the team's second-leading scorer in the Filoil Cup with a 10.8-point average – it was Teng's willingness to improve every facet of his game that impresses Archers coach Gee Abanilla. "Jeron is used to scoring even in high school but I like the way he has developed. He's willing to play team basketball and develop other aspects like passing, ball screen and post up that should make him a better player," Abanilla said.