HIS application may be out of left field, but Chris Gavina is ready to seize the opportunity if University of Santo Tomas gives him the chance to run the Tigers' program.
Gavina confirmed his interest in the UST head-coaching position on Friday, saying it's hard not to like the chance to be part of a college basketball program with the prestige, deep history and loyal fan base as the Tigers.
"The fervor of the UST community, the unconditional support of the team's fanbase, along with the prestigious history of success that the UST men's basketball team has been known for, were critical aspects of the environment that I found very much in line with my pursuits of being part of something bigger than myself, for the purpose of making history and making a positive impact on a community as well as players lives," he told Spin.ph.
Gavina's name was floated as among those who submitted their applications to UST in the fallout of a controversial Bicol bubble training that led to the resignation of coach Aldin Ayo and the departure of its top players.
Gavina, 41, has no experience coaching at the college level and is the only candidate with no prior link to the Pontifical school.
Among those in the frame for the position are former Tigers players Siot Tanquingcen, Chris Cantonjos, Gilbert Lao, Ed Cordero, and Estong Ballesteros.
But that doesn't mean Gavina isn't qualified.
He was a strength and conditioning coach for the Philippine Patriots in the ASEAN Basketball League (ABL) and GlobalPort Batang Pier in the PBA, before working as a de facto head coach for Kia under Manny Pacquiao and later as an assistant of Caloy Garcia at Rain or Shine.
ADVERTISEMENT - CONTINUE READING BELOW ↓
Aside from that, he also coached the Valenzuela Classic and the Bacoor Strikers in the Maharlika Pilipinas Basketball League (MPBL).
Gavina said the challenge of building a winning program in a prestigious school like UST is hard to resist.
"The endeavor of coaching in college especially at UST is being able to accept the challenge of providing an environment for growth and promoting a great sense of pride of representing a lauded program as the UST men's basketball team," he said.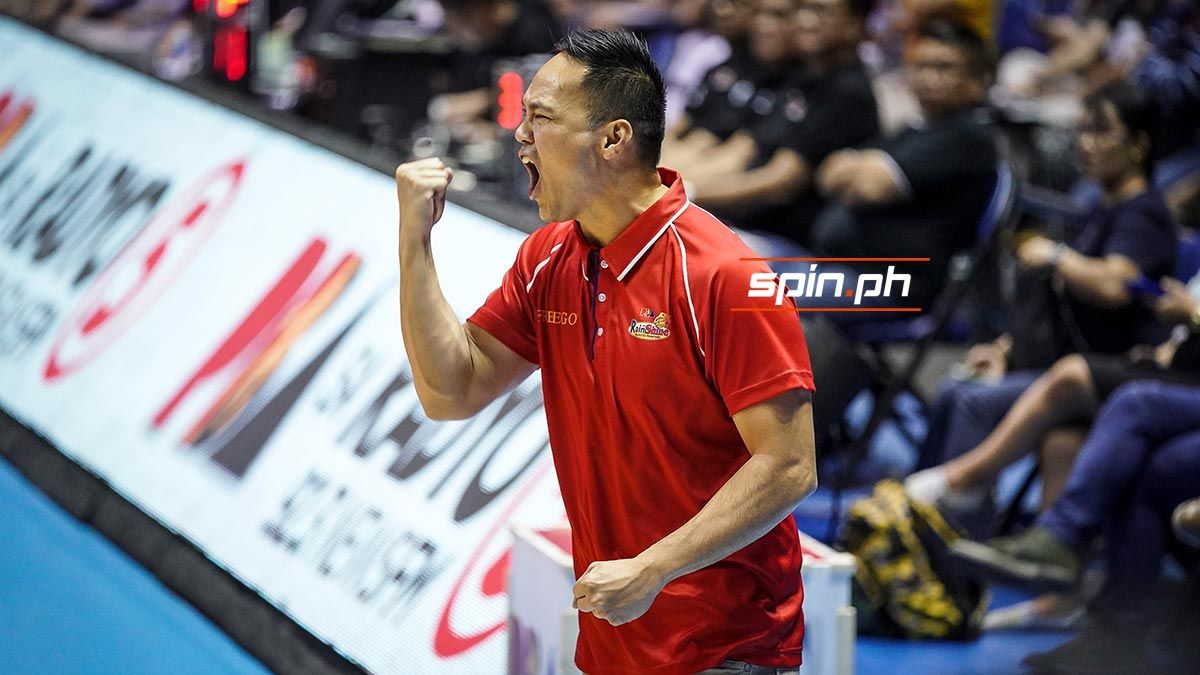 And if Gavina, a graduate of Stevens Institute of Technology in Hoboken, New Jersey, does get the job? He vowed to rebuild a culture of 'empowerment, not entitlement' at UST.
"I think the foremost priority is establishing a culture based on empowerment and not entitlement, and that would need to be prioritized," he said. "I've always felt that players who feel they are as much responsible to their success as much as their coaches have a greater sense of accountability for one another in the long run."