CALL them the fantastic four, the last men standing for University of Santo Tomas.
Of the roster that the Growling Tigers paraded in UAAP Season 82 and made it as far as the Finals, only four players remain after the team was brought to its knees in the fallout of the controversial Bicol bubble.
Here's a semblance of good news: Soulemane Chabi Yo is still here, with the versatile Beninese forward set to play his final year.
Averaging a team-best 17.4 points and 14.3 rebounds, he was the fulcrum of UST's attack as he also collected 1.4 assists, 0.8 blocks, and 0.7 steals on his way to take home the Season MVP honors.
And if his performance last year was any indication, he's bound for a rousing curtain call once the UAAP resumes.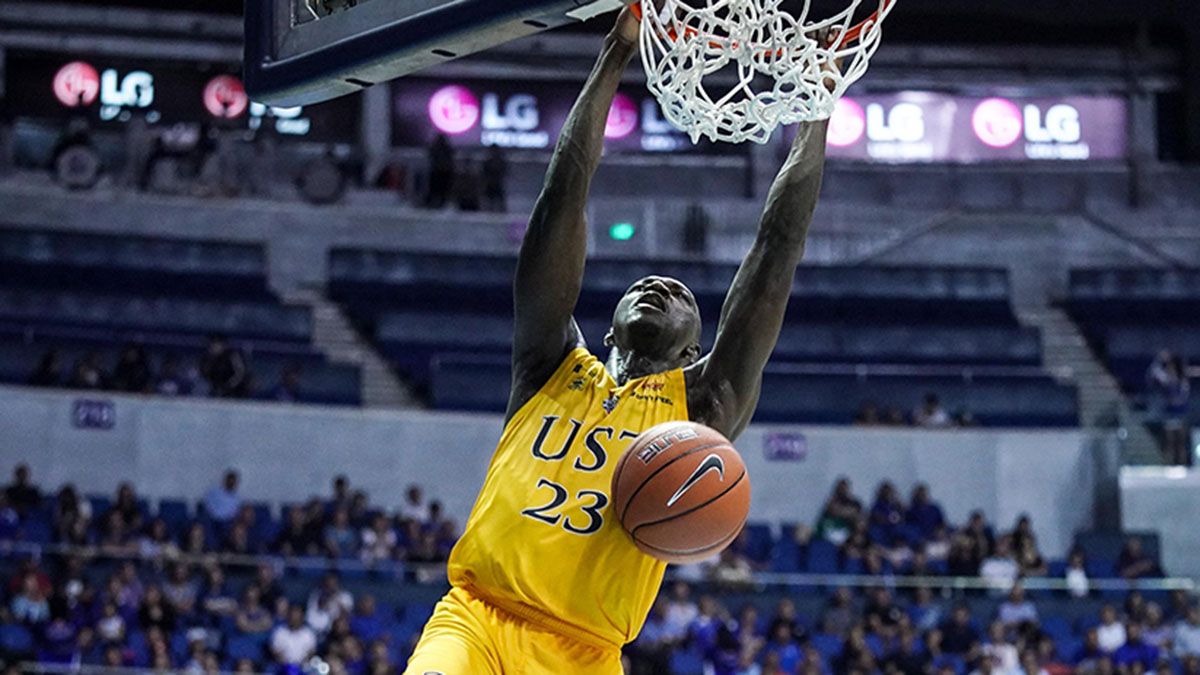 Continue reading below ↓
Recommended Videos
That's a foundational piece the Growling Tigers can lean on in the aftermath of the mass exodus which saw seven of their players bolt to rival schools.
Sherwin Concepcion is the next-best scorer remaining from last year's team as he posted 6.8 points (6th-best) on 32-percent shooting from threes (4th-best), while also hauling 3.8 rebounds (5th-best) as a sparkplug off the bench.
Reserve center Dave Ando also netted 2.9 points (9th-best) and 3.0 boards (8th-best) in the 12 minutes that he played on the court, while Migs Pangilinan was sparingly used as he only logged 12 minutes across four games and collected a total of two points and three rebounds.
The bad news? There's really not much to build around on.
To further put things in perspective, UST was a killing machine on the offensive end last season.
The Growling Tigers were the best scoring team in the league with 79.1 points per outing, with their 39.2 points from the perimeter also ranking at the top. Their 29.9-percent shooting from deep also ranked third-best, only behind La Salle and FEU, and dished out the second-best assist mark with 16.3 dimes per game, trailing only Ateneo.
UST is also equally competent on the defensive end, hauling down 49.2 rebounds per game, while limiting foes to 45.1 boards, both marks second-best in the league.
To cut the long story short, if the Growling Tigers want to at least match their production last season, they must find a source to fill out the 51.8 points on a 30-percent three-point clip, and 27.8 rebounds they lost from the team's subtractions, both from the graduates and the departures.
That's quite big shoes to fill when you lose majority of your core.
But adversity breeds opportunity, right?
And even though pundits are quick to write the Growling Tigers off, part due to those who left and the other due to the resignation of coach Aldin Ayo, it doesn't mean gems couldn't be unearthed out of their lair.
Just take rookie Bismarck Lina who is coming off a stellar run with the UST Tiger Cubs. The 6-foot-4 former Gilas Youth member is heading in to the seniors team after averaging 16.6 points, 10.9 points, and 2.1 assists in his final year in the high school level.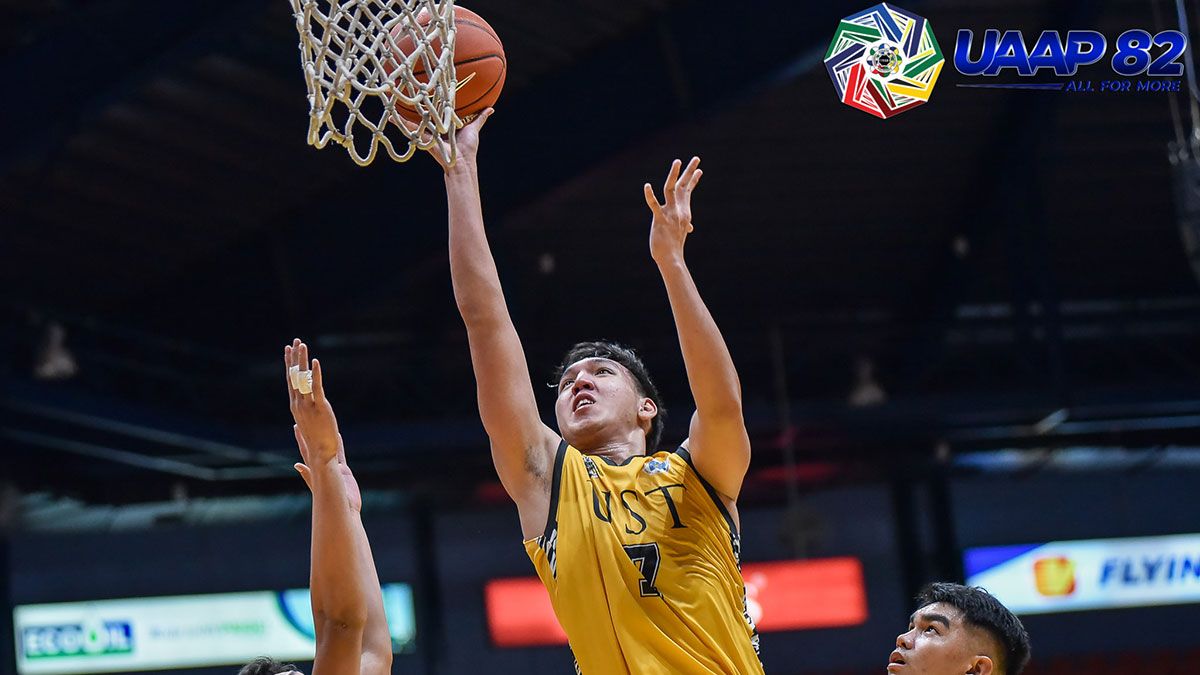 So is 5-foot-11 guard Joshua Fontanilla, who netted 10.2 points, 6.2 assists, 4.5 rebounds, and 1.8 steals in his final year for St. Clare in NAASCU, and 6-foot-5 forward Bryan Santos, who had 16.3 points, 6.9 rebounds, and 2.1 assists for Technological Institute of the Philippines in the 2019 PBA D-League Foundation Cup.
The two transferees have two more playing years left with the Growling Tigers.
And who knows what players from Team B like Paul Manalang, Bryan Samudio, Christian Manaytay, Ian Herrera, and Joshua Garing as well as newcomers Aldave Canoy and Daniel Coo can bring to the table.
UST may not get close to last year's finish, or might not even make it to the Final Four at all, but all hope isn't lost and this rebuild might just be the ground zero for the long-awaited march back to the top in España.
___
Spin fans unite at the Spin Viber Community! Join the growing community now and complete the experience by subscribing to the Spin Chatbot.