HEROES and goats abound on a week filled with come-from-behind victories and thrilling finishes in the UAAP. Here's a rundown of teams and players who rose to the occasion -- and those who let us down.
HONOR ROLL
Terrence Romeo
The third-year guard took over from more heralded teammates to lead the Tamaraws to a 65-62 win over Adamson last Thursday. He equalled his career-high of 23 points in a performance he capped with a tough three-point play with nearly two minutes left that proved the biggest play of the game. Romeo also had eight rebounds, six assists, two steals and a block to complete his demolition job on Adamson. To cap off his heroics for the week, Romeo had 19 points, five rebounds and eight assists in FEU's win over University of the East on Sunday.
FEU

Majority of their wins may have come from close calls but, just like FEU coach Bert Flores said, a win is a win for the Tamaraws. FEU defeated Adamson, 65-62, last Thursday before finally winning convincingly against University of the East, 92-66, last Sunday for a 4-0 win-loss record. It was FEU's best start so far since going 7-0 just two seasons ago.
Continue reading below ↓
Recommended Videos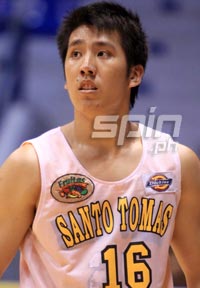 Jeric Teng
Each time he makes a huge three-pointer, Teng makes gestures with his hand as if he was firing guns in the air. His guns were certainly ablaze in UST's come-from-behind win over National University, where the Tigers star scored 21 points and went 3-for-7 from three-point distance including go-ahead triple to complete their comeback from a 14-point deficit.
Ateneo's Big Three
Greg Slaughter, Nico Salva and Kiefer Ravena scored the bulk of Ateneo's points in the Blue Eagles' 71-61 win over arch-rival La Salle. The Green Archers' defense revolved around Slaughter but the big man still managed to score 20 points to go with seven rebounds.Ravena had eight of his 16 points in the first quarter while Salva doused the Archers' rally by scoring nine of his 16 in the final period.
Rodney Brondial
It's easy to overlook Brondial's numbers on Sunday, after his game-winning follow-up basket in Adamson's 69-67 win over University of the Philippines. Brondial actually had a fine all-around game as he grabbed 15 rebounds, blocked five shots and even dished out three assists. In their loss against FEU, Brondial shone on the defensive end as well, holding down the Tamaraws' American starting center, Anthony Hargrove, to four points.
HORROR ROLL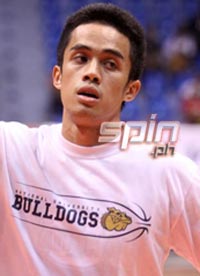 Mark De Guzman
The transferee from College of Saint Benilde has yet to live up to expectations as National University's third scoring option after Bobby Ray Parks and Emmanuel Mbe. He scored a grand total of two points for the Bulldogs this week. No wonder the fancied season hosts are down in the dumps these days.
Alex Nuyles
Nuyles was held to two points in 26 minutes and was riding the bench when Adamson was making a furious run over FEU last Thursday. Last season's Mythical Five winner did dish out five assists against FEU and had the same numbner of assists in the Falcons' win over UP, but more is expected of him if the Falcons are to soar this season.
DLSU and NU
The Green Archers and Bulldogs let leads slip away this week. La Salle was protecting a one-point lead against Ateneo after a big run in the third period but fizzled in the end against its archrival. NU's defeat was even more heartbreaking after leading by 14 points, only to bow to UST.