UNIVERSITY of Santo Tomas has formally been crowned as the UAAP Season 82 overall champion for both the seniors and juniors divisions.
UST rector Fr. Richard Ang, OP received the honor in a virtual closing ceremony on Saturday as the Espana-based campus collected 209 points to win their 44th crown in the college level, and 179 points to bag their 21st title in the high school division.
"The very successful 82nd UAAP season has just concluded and the different teams from paricipating universities had a wonderful opprtunity to engage in friendly competitions through the various sports competitions," he said.
"The UAAP is proof that excellence in sports continues to thrive and flourish in university campuses, and the rigorous trainings our athletes undergo, as well as the unwavering support given to them by their coaches, friends, fans make them champions they really are."
Five gold medals came UST's way in the seniors division after ruling both the men's and women's divisions in beach volleyball and table tennis, as well as in men's judo. They also added five silver medals and three bronze medals.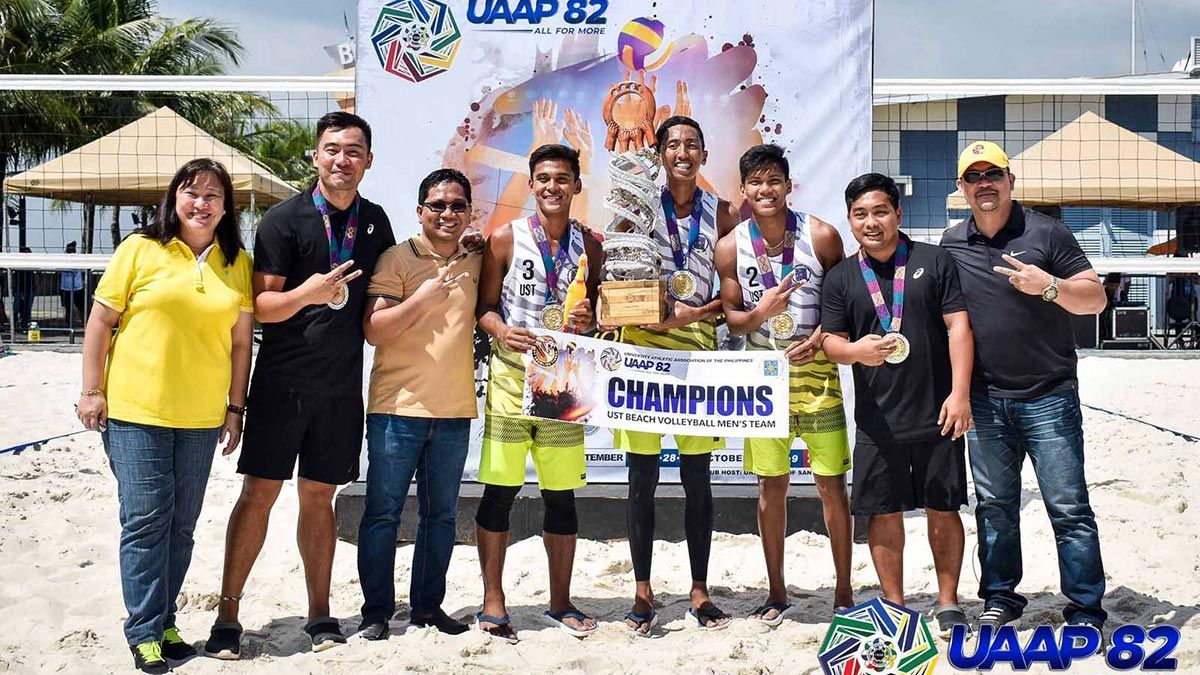 The Growling Tigers have annexed their dynasty in collegiate sports to four straight seasons.
In the high school level, the Tiger Cubs also took home five gold, three silver, and one bronze medals to rule the league for the sixth consecutive year.
The UAAP also awarded 15 athlete-scholars, with all eight member-schools handing out honors for both the college and high school sports.
These awardees are Rochelle Lalongisip (girls' volleyball) and Cleofe Magsayo (softball) for Adamson; Joaquin Santos (swimming) and Chloe Daos (swimming) for Ateneo; Raven Alcoseba (swimming) and Darius Diamante (men's football) for La Salle; Cholo Anonuevo (boys' basketball) and Clare Castro (women's basketball) for Far Eastern University; Allaney Doroy (chess) and Camille Clarin (women's basketball) for National University; Denise Pidlaoan (judo) and Leah Lopez (judo) for University of the East; Gabriel Salazar (judo) for University of the Philippines; and Regina Jurado (girls' volleyball) and Aljiren Fuchigami (men's football) for University of Santo Tomas.