AS much as he has lived up to the hype, Kobe Paras thinks he still sees a lot of room for improvement heading to University of the Philippines' campaign in the second round of UAAP Season 82.
"I just gotta do better," the second-generation star said after his side's 89-63 defeat to defending champion Ateneo on Sunday.
Paras' numbers have been impressive through the five games, averaging 18.4 points, 5.6 rebounds, 1.4 assists, 1.4 blocks, and 1.0 steal to sit at fourth in the statistical points race and take his side to solo second place on a 5-2 record.
But the high-flying Maroons star was a flop in the game against Ateneo, shooting just 4-of-15 from the field - including an atrocious 1-of-6 clip from deep. He finished with 15 points, four rebounds, and two assists.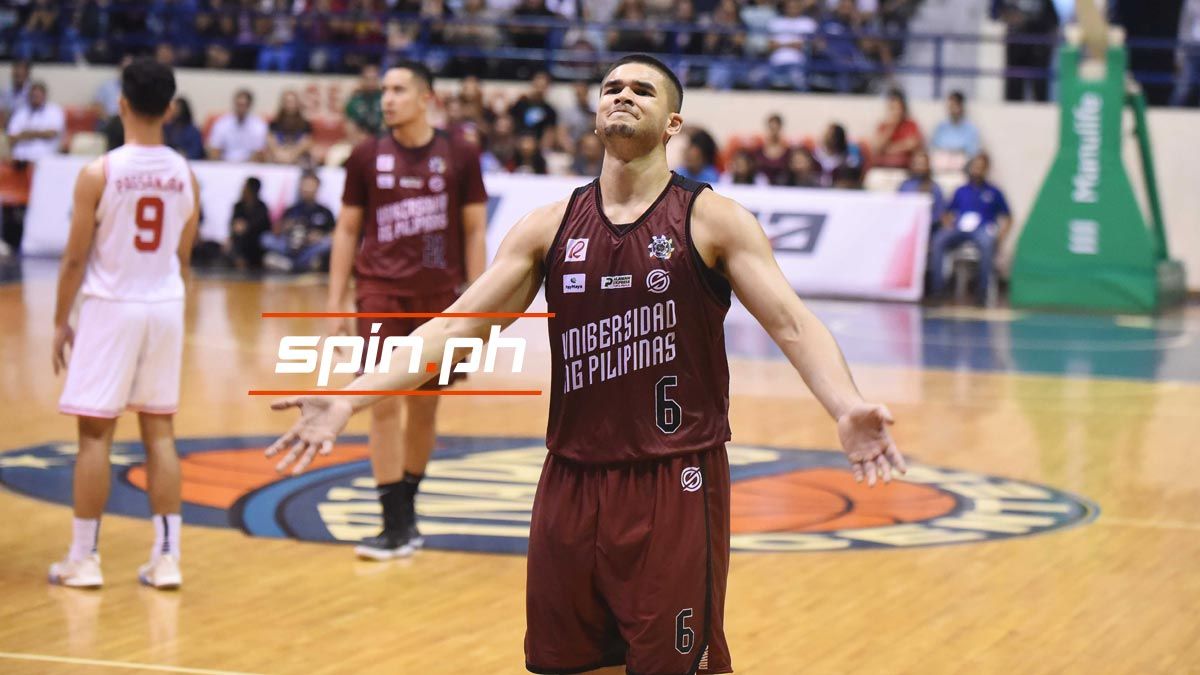 Continue reading below ↓
Recommended Videos
The 6-6 Paras knows the ups and downs are all part of his growth as he also challenges himself to be a better shooter from deep.
"I just have to start making my threes. That's one thing I haven't really gotten a hand on is my threes in the game. In practice, I make everything but it's a different animal talaga sa game," he said.
The 22-year-old has made only three of 22 shots from downtown in his debut season with UP for a woeful 13-percent clip.
Paras wants to see a better version of himself moving forward as UP seeks to end a 33-year title drought for the school, whose last championship came in 1986 with Kobe's dad Benjie in a starring role.
"Again, I just gotta do better. I'm not perfect and I'm never gonna be perfect. I just have to develop a lot of my game," he said. "As for the team, we just gotta do better this second round and just stay together."