ANTIPOLO - University of the Philippines continued to make school history, posting its highest seed in the Final Four era following a 71-68 victory over La Salle in the UAAP Season 82 men's basketball tournament.
Kobe Paras punctuated the decisive UP endgame run with an emphatic slam with 54.8 seconds left to put the Maroons ahead, 70-68, before their defense held fort in a tense Sunday finish at the Ynares Center.
Their ninth win in 13 games enabled the Maroons to lock up the No. 2 seed while keeping La Salle (6-7) out of the Final Four for the second straight year.
The Archers' loss also finalized the semis cast, with unbeaten Ateneo joined by UP, FEU and University of Santo Tomas. The Blue Eagles can gain outright entry into the finals - and reduce the semifinals into a step-ladder - with a win over UP on Wednesday.
Ateneo and UP will have twice-to-beat advantage if the Final Four comes down to a pair of knockout semifinals.
ADVERTISEMENT - CONTINUE READING BELOW ↓
The Green Archers had numerous chances in the final minute to turn it around, but Encho Serrano turned the ball over on a pass to Brandon Bates before flubbing an attempt on a 3-on-2 fastbreak with seven seconds remaining.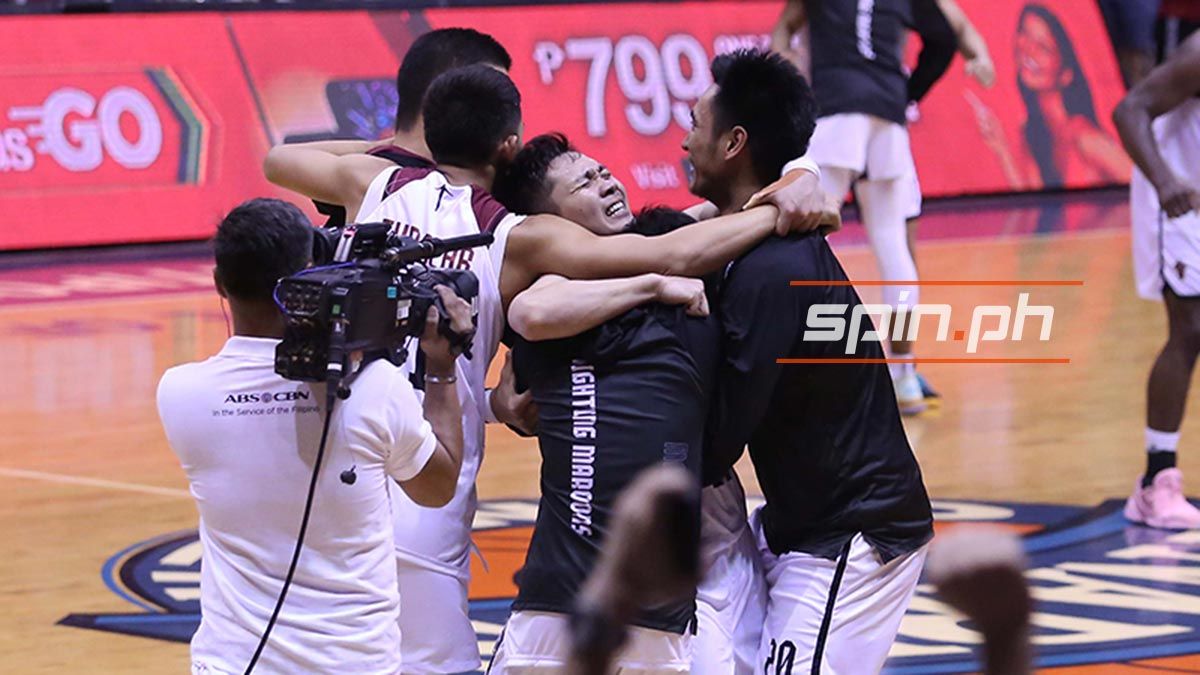 Jun Manzo iced the game with a split from the charity stripe to cap his 11-point, 8-assist, and 5-rebound performance for UP.
ADVERTISEMENT - CONTINUE READING BELOW ↓
"How could we disappoint our community who came here in throngs, who have been supporting us all through the season? I mentioned to the guys that you're not just fighting for our position but also fighting for our survival as well," said coach Bo Perasol.
Bright Akhuetie led the Fighting Maroons with 17 points, 10 rebounds, two assists, and two steals, while Ricci Rivero got a season-best 12 points, on top of five boards, and two dimes.
Paras also got 10 points and four rebounds as he spurred UP's hot 17-3 start.
La Salle used a 21-0 blast to climb out of an early hole and take a 32-27 lead in the second quarter, and crawled back from 60-51 down with 7:14 remaining, this time using a 15-2 attack to grab a 66-62 lead with 2:55 left.
But it was the Fighting Maroons who showed the poise late, going to Akhuetie to knot the game twice, before Paras' flush gave them the lead for good.
ADVERTISEMENT - CONTINUE READING BELOW ↓
Jamie Malonzo carried the Green Archers with 17 points and 11 rebounds, while Aljun Melecio shot 1-of-8 from deep to wound up with 12 points, eight boards, and three assists in the tough loss.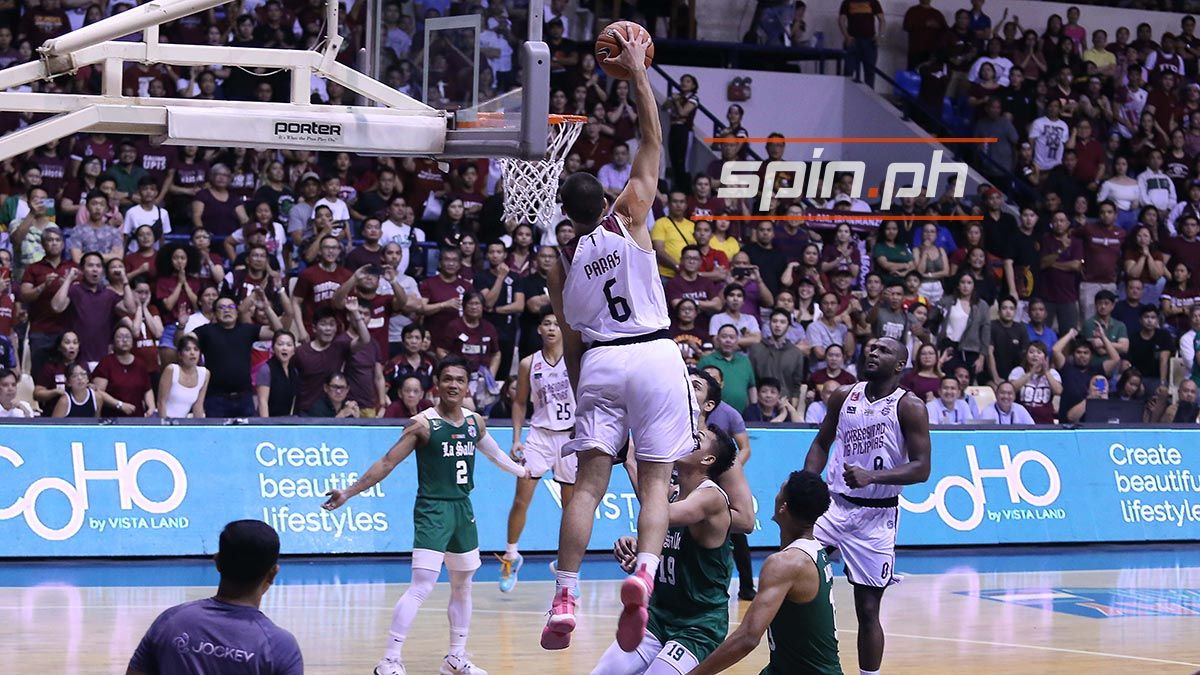 The scores:
UP 71 - Akhuetie 17, Rivero 12, Manzo 11, Paras 10, Ja. Gomez de Liano 8, Webb 6, Ju. Gomez de Liano 3, Prado 2, Tungcab 2, Spencer 0.
ADVERTISEMENT - CONTINUE READING BELOW ↓
LA SALLE 68 - Malonzo 17, Melecio 12, Baltazar 10, Bates 8, Serrano 8, Lojera 4, Manuel 4, Bartlett 3, Hill 2, Caracut 0.
Quarters: 21-11, 35-34, 55-45, 71-68.