ALL eyes may be on Kobe Paras and Ricci Rivero, but don't lose sight of the University of the Philippines Fighting Maroons' other standouts.
Paras deflected the pressure that's placed on him and fellow recruit Rivero, as well as key holdovers Bright Akhuetie and Juan Gomez de Liaño, among others as the Maroons aim to get over the hump after falling short of the UAAP title last season.
The 21-year-old Paras would rather soak in the positive vibes in this new chapter of his basketball journey with the Maroons after being on the move in the US for the last few years.
"This is my second home basically, so I'm just here trying to build chemistry with my brothers, with my coaches, and we're just trying to have fun," Paras said during the launch announcing the Maroons' new partnership with Frontrow on Saturday.
"A lot of people try to pressure us, but I'm here for my team," he added of the squad orphaned by cult hero Paul Desiderio. "This isn't Kobe Paras, Ricci, or the Bright show – this is UP. Frontrow signed UP, not Kobe, not Ricci, not Juan."
Maroons coach Bo Perasol echoed the sentiment of his prized recruit, who earlier played for Cathedral High School, Creighton University, and California State University-Northridge before moving back to the Philippines.
Continue reading below ↓
Recommended Videos
"This is not about individual standings, individual names – Kobe or Ricci or the GDL brothers. This is going to be about the team," Perasol said. "This is going to be our strength together."
The Maroons look to strengthen their bond as they undergo training camps overseas, including in Las Vegas.
"We're going to try to do that in the next three months before the start of the season, and hopefully we can get that cohesion together. we will make Frontrow proud of us," Perasol said.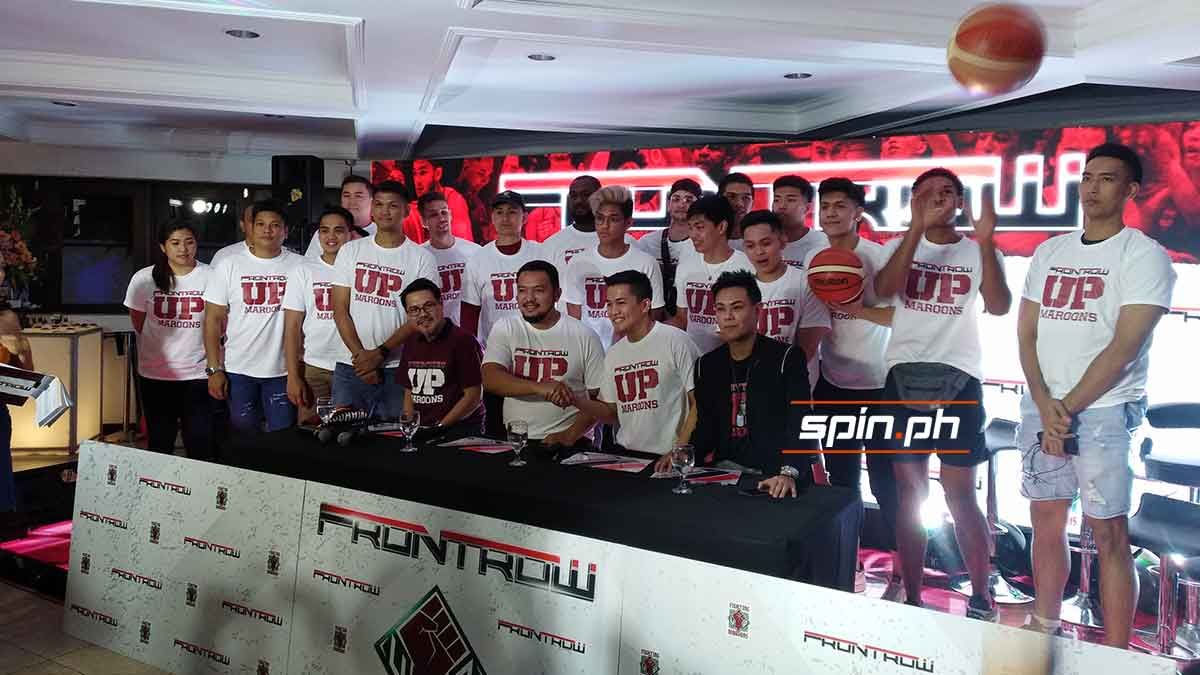 By partnering with the Maroons, Frontrow is giving back to its roots as CEO president Sam Verzosa and president RS Francisco are proud UP alumni.
"Frontrow is in the health and wellness industry and we're promoting not just entrepreneurship, but we're promoting a healthy lifestyle or promoting well-being, sports for the youth, schools," Verzosa said.
"And I think if we're gonna support a school in the UAAP, what better to support than our school?" he added. "We're happy to be here. Expect a lot from the Maroons. They're going to do their best and try to get that championship this year."