UNIVERSITY of the Philippines coach Bo Perasol was thrown out on successive technical fouls in the Maroons' much-anticipated game against Ateneo on Sunday in the UAAP Season 82 men's basketball tournament.
With emotions high in front of the 19,861 fans in attendance at the Smart Araneta Coliseum, Perasol blew his top for what he felt was a non-call on Ateneo center Ange Kouame after he blocked Jerson Prado's at the 6:23 mark of the third quarter.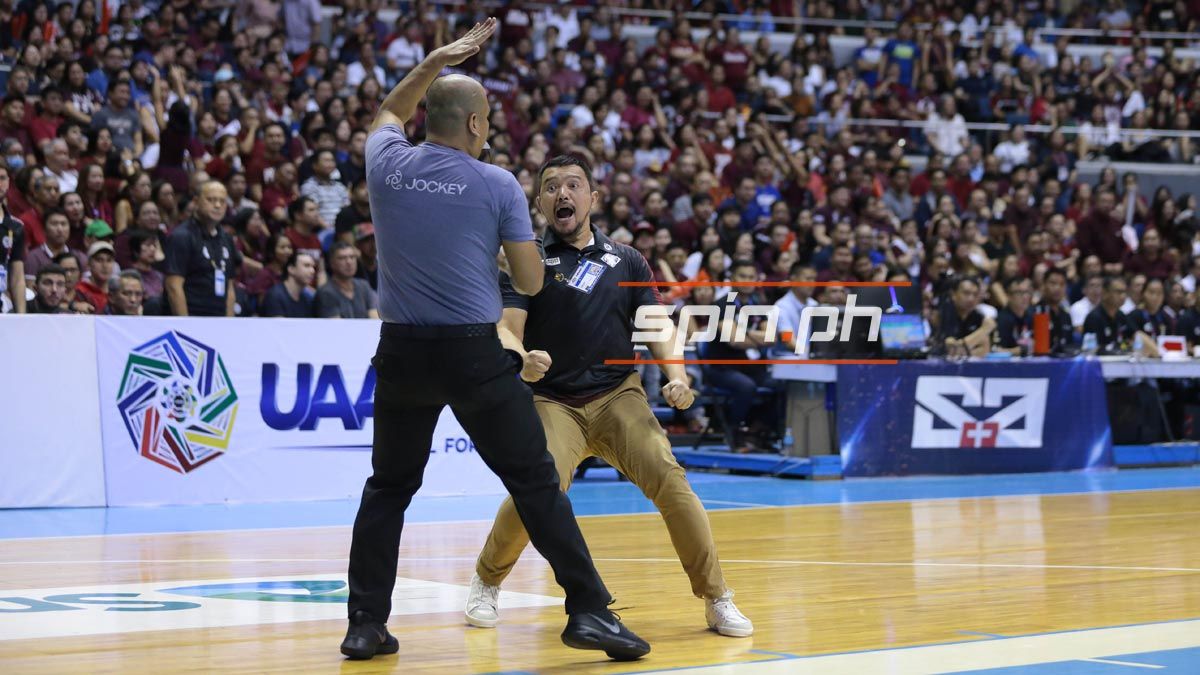 Perasol angrily confronted a referee while hurling profanities and taking on a fighting stance. He was immediately slapped with two technical fouls for his actions, leading to his ejection.
Continue reading below ↓
Recommended Videos
Mediamen tried to seek out Perasol for comments as he went back to the dugout, but an overeager team official prevented the reporters from giving his side.
Ateneo was leading by 12 points when Perasol headed to the showers and the game slowly got away from the Maroons after that.
The Blue Eagles went on to win by a mile, 89-63, in the rematch between lasr year's finalists to complete a seven-game sweep of the first round of the elims.
Perasol later apologized for 'losing it.'