ACTION, adrenaline, and fun are not the only ones worth watching out for whenever the new season of the UAAP comes around.
There's also the annual batch of charming courtside reporters, too.
For Season 78, two returning beauties and six new lovely faces will grace the TV screens and deliver what's hot and what's in for their respective teams.
At least seven of this year's courtside reporters for the country's premiere collegiate league spent a little time to share their thoughts to Spin.ph in a short chat during the press launch of the coming season.
Laura Lehmann (Ateneo)
The comebacking beauty queen/reporter is happy and excited for the new season of the UAAP after learning the ropes last year.
Laura knows there pressure of the job, but that doesn't mean she won't have fun doing it just like she did a year ago.
"I'm thankful for the opportunity because I've come to love the job and I've come to love the players as well, and I've been very close to them," she said.
"But there's also pressure because it's my second time around and the audience is expecting more from me."
The second year Ateneo AB Psychology student believes practice makes perfect.
Continue reading below ↓
Recommended Videos
A week before the season starts, Lehmann has been reviewing her past reports as she does self-critique whether she did good or need improvement.
"Practice lang talaga," she said. "This week I've been watching our past games, I've been reviewing the tapes how I speak and I analyze the way I report."
"Now I know the job cause during the first year I familiarize what to do," she added. "Now I'm sanay na of being a courtside reporter and I think it's about improving."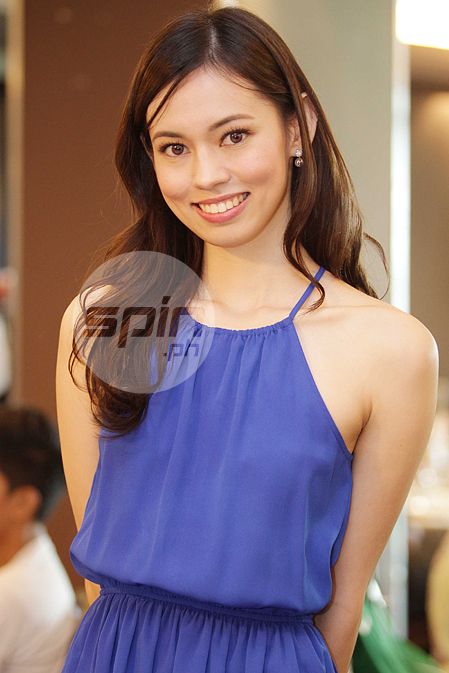 Janine Tsoi (La Salle)
On her second year, Janine Tsoi feels the responsibility to be better and to take the lead to her fellow and new courtside reporters.
Tsoi and Lehmann are the only two returnees from last year's batch as the rest had already maximized the two year stint allowed per reporter.
"I feel the responsibility to perform better than our last season and be an 'ate' to them," said the La Salle correspondent.
Unlike last season when she was new to the team, this time she welcomes the newcomers at La Salle.
"Madali lang naman 'yun kasi friendly naman 'yung mga rookies and kalog pa so madaling mag-adjust," she said.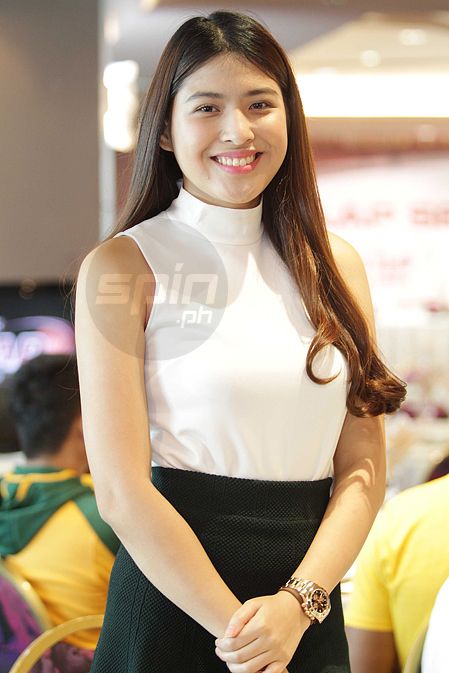 Ira Pablo (NU)
Ira Pablo's motivation to try again finally bore fruit.
The third year BA Broadcast Communication student from University of the Philippines wasn't shy admitting she failed to become a courtside reporter the first time she auditioned for the job during her freshman year.
"Basketball fan since I was young. I tried on my first year but I didn't make it," she said.
"At first siyempre I was so sad, hindi nga ako nanood ng UAAP kasi I really wanted to be a courtside reporter. But I told myself that I can't let that simple failure stop me from being a courtside reporter," added Ira.
The failure didn't prevent the 20-year old morena beauty from taking another shot at it, and this time, she made it as Ira will act as courtside reported for defending men's champion National University.
"But I tried again and so I'm happy naman that I make it,' she said. "Mas masarap 'yung pakiramdam na nakuha mo siya after you failed kasi you know that you could do it, just the right timing."
And Pablo doesn't mind doing the reporting for NU and not her alma matter.
"It's ok it's not a matter of school because I'm really a fan of basketball," she said. "I'm also happy to be with NU kasi sino ba naman ang ayaw mag-courtside reporter sa champion team."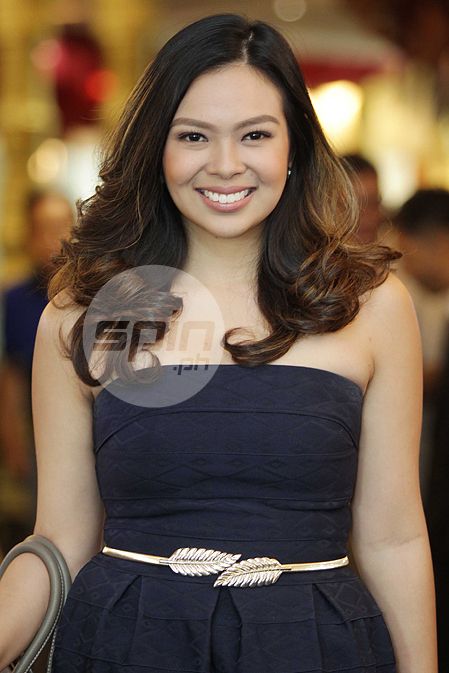 Stephanie Monce (Adamson)
Ten years of waiting and finally, the Falcons have a courtside reporter coming from their very own nest.
Stephanie Monce becomes the first courtside reporter who's a product of the San Marcelino-based school after Jamaica dela Cruz in 2005.
"I feel privileged because the last was in Season 68 pa," said Monce. "I'm so proud and I'm really grateful for the opportunity."
Monce auditioned for the job in her desire to know how it feels like reporting on the court while the shouts of the crowd blare in the background.
The third year BS Customs and Administration student disclosed she only fell in love with basketball after she was obliged to watch the games live owing to a Physical Education requirement.
"Lately (ko) lang nagustuhan kasi noong first year ko we were obliged na manood because of PE," she said.
"Pero I'm looking forward sa feeling ng rush ng crowd," she added.
Monce of course, will juggle her chores doing courtside reports, as part of Magic 89.9's Street Team, hosting stints, and her role as ambassador for Party Phile.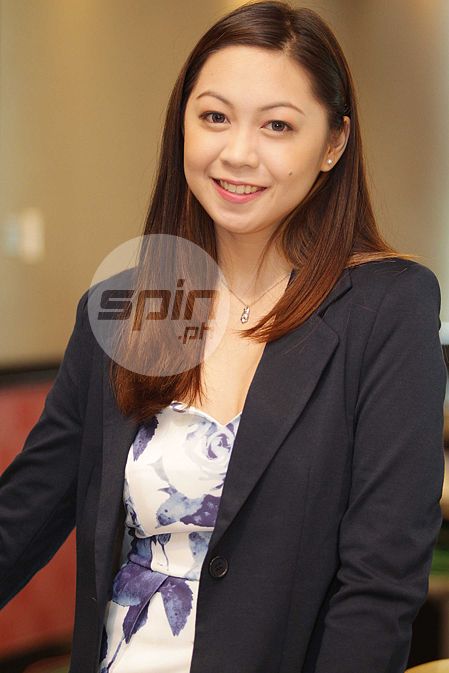 Angelique Manto (UST)
University of Santo Tomas' new courtside reporter Angelique Manto is living her dream and what her late father wanted for her.
Tears welled in the eyes of the 19-year old Communication Arts student when she recalled how her basketball loving father wanted to see her on TV doing live reports.
"I really wanted it because it was our dream, me and my father," she recalled. "Dream ni Dad na makita ako mag-report on TV."
Manto felt her father guided her from the moment she auditioned, all the way until the time she and six others were formally introduced as part of this year's broadcast team.
"Angel ko siya," she said of her father. "From day one until now andyan siya for me."
Being a newbie in the field, the Lubao, Pampanga beauty said she can't help but feel the pressure especially after taking over the post previously held by Tina Marasigan and Kristelle Batchelor, the courtside reporters for the Tigers in the last four years.
"Very pressured, hindi naman kasi maiiwasan ang comparison," she said. "But Kristelle told me to do my best and just have fun."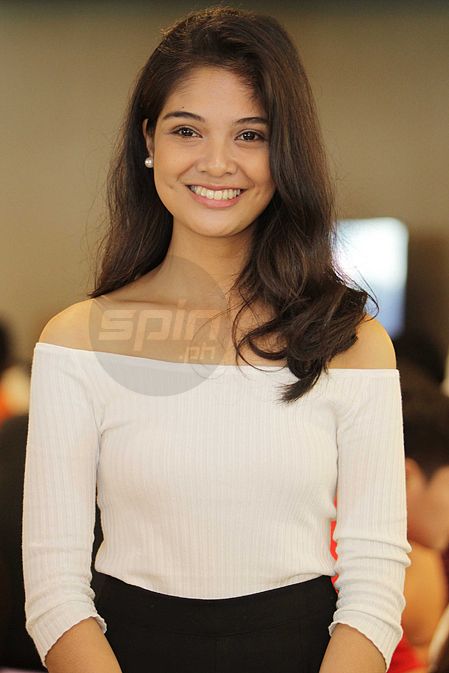 Pauline Verzosa (UE)
Despite coming from another school, University of the East courtside reporter Pauline Verzosa easily feels right at home with the Red Warriors.
The third year Broadcast Communication from University of the Philippines received a warm welcome from her new family despite just being the Recto-based team for only a week.
"I'm excited for the whole experience knowing that I'm with a new team," she said. "I'm excited to be part of the new family."
While pressure mounts with only a few days left until the opening of Season 78, Verzosa is more excited for the new adventure she found himself in.
"I'm more excited than pressured," she said. "I'm looking forward to the thrill of the whole reporting, the promising lineup, and the new community."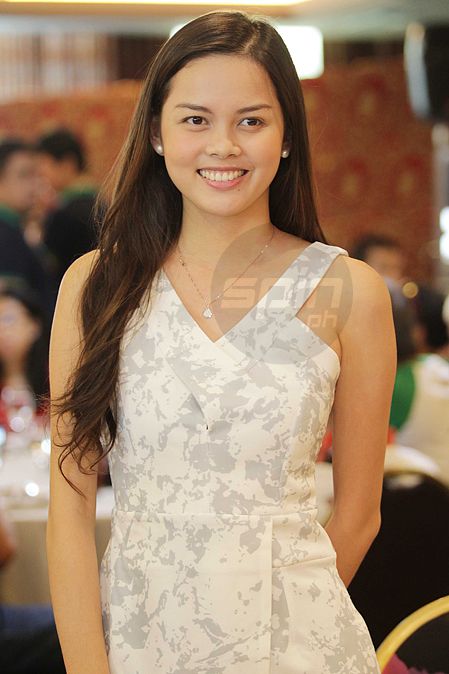 Niña Alvia (UP)
It started as a mere suggestion from her father that she tries out as UAAP courtside reporter when she was still in high school.
And true to her old man's prodding, Niña Alvia will ended up as the correspondent for University of the Philippines.
The charming 17-year old UP freshman was giddy when she shared how it all started.
"My dad watches the UAAP games and he said out of a whim that I should try out. I took it seriously so here I am," she said laughing.
Although she's the youngest among the group, she's determined to give her best and is willing to go head-to-head with her 'ates.'
"It's an incredible honor to be the first freshman," she said. "Just because no one has done it before doesn't mean it's impossible, 'di ba?"
"I look forward to learn a lot and I'm really excited for it," she added.