ANTIPOLO -- University of the Philippines dodged a huge bullet from University of the East, 62-56, to nab its third straight win Saturday in the UAAP Season 82 men's basketball tournament at Ynares Center here.
Bright Akhuetie powered the Fighting Maroons with 16 points, five rebounds, three assists, and three steals as they rise to 4-1 in the standings.
Javi Gomez de Liaño did his part with 15 points and three boards, while Kobe Paras made his presence felt with 12 points, 10 rebounds, three blocks, and two assists for UP.
The Fighting Maroons, however, lost hold of a 13-point lead in the third quarter and allowed the Red Warriors to race back, cutting the lead down to just one, 57-56 with a Harvey Pagsanjan basket with 1:54 remaining.
UP, however, was just more poised in the end game, with Paras working as the playmaker for the Diliman side, first setting up Jaydee Tungcab's left corner trey before drawing a foul off of Rey Suerte and splitting from the foul line to restore a five-point lead, 61-56 with 1:09 left.
ADVERTISEMENT - CONTINUE READING BELOW ↓
"We had lots of lapses, but in the end it was Jaydee that saved us with his three-point shot in the corner," said coach Bo Perasol. "His game-long brillance of defending Rey Suerte helped us a lot."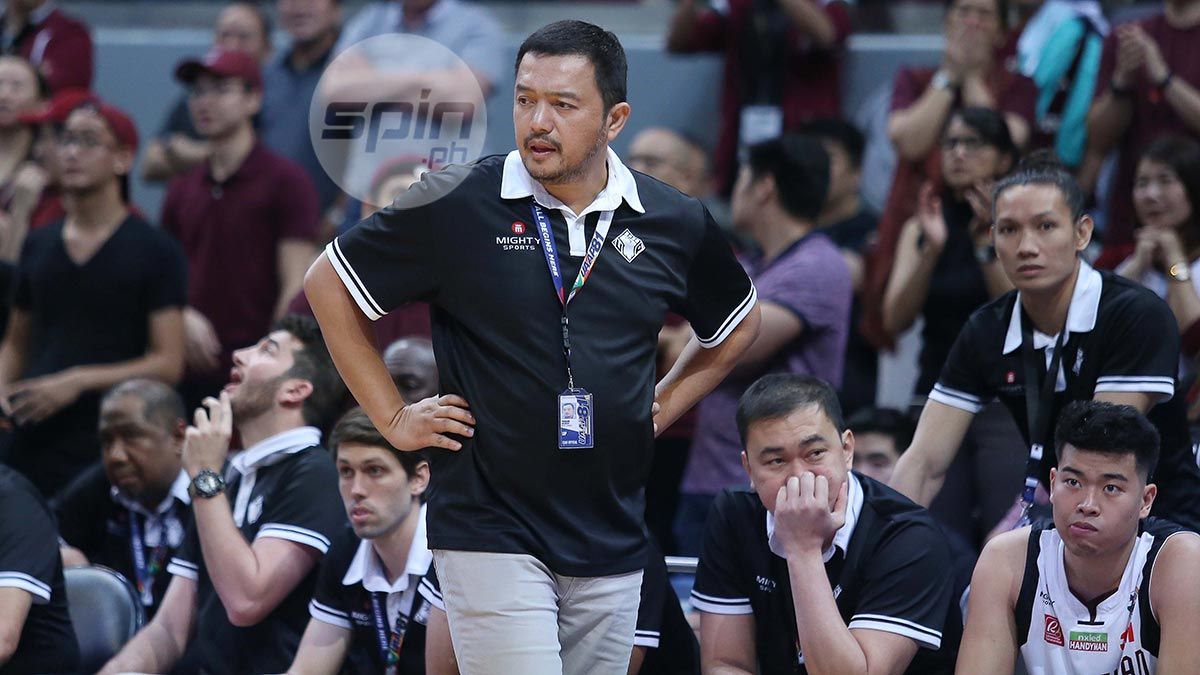 UE, meanwhile, folded under pressure as it muffed four triples that derailed its comeback.
ADVERTISEMENT - CONTINUE READING BELOW ↓
More importantly, the Fighting Maroons shackled the usually high scoring Rey Suerte, forcing the two-time CESAFI MVP to an atrocious 2-of-15 clip from the field to wound up with just four points, nine rebounds, and three assists for the Red Warriors.
"Our intention was really to limit his output. We wanted to clamp down on Rey Suerte, but the others did step up," said Perasol.
UE leaned on the brute of Senegalese big man Alex Diakhite, who poured 21 points, 17 rebounds, and five dimes in the defeat that sent the Recto dribblers at 1-4.
The Scores:
UP 62 -- Akhuetie 16, Ja. Gomez de Liano 15, Paras 12, Rivero 7, Tungcab 4, Ju. Gomez de Liano 3, Manzo 3, Webb 2, Murrell 0, Prado 0, Spencer 0.
UE 56 -- Diakhite 21, Abanto 9, Tolentino 8, Antiporda 6, Pagsanjan 6, Suerte 4, Cruz 2, Manalang 0, Mendoza 0, Natividad 0.
ADVERTISEMENT - CONTINUE READING BELOW ↓
Quarters: 23-15, 39-27, 46-42, 62-56.