THE UAAP said it has no issues with Ateneo coach Tab Baldwin's controversial comments made in a podcast last week, saying it respects the American-Kiwi mentor's freedom of speech.
UAAP president Em Fernandez of host Ateneo said he didn't watch the Coaches Unfiltered episode in full to be in a position to comment on the Samahang Basketbol ng Pilipinas (SBP) program director's statements.
"I can't really comment on the specifics. But at the end of the day, everybody's entitled to their own opinions," Fernandez, who is Ateneo's representative to the league board, said in the online Philippine Sportswriters Association (PSA) Forum on Tuesday.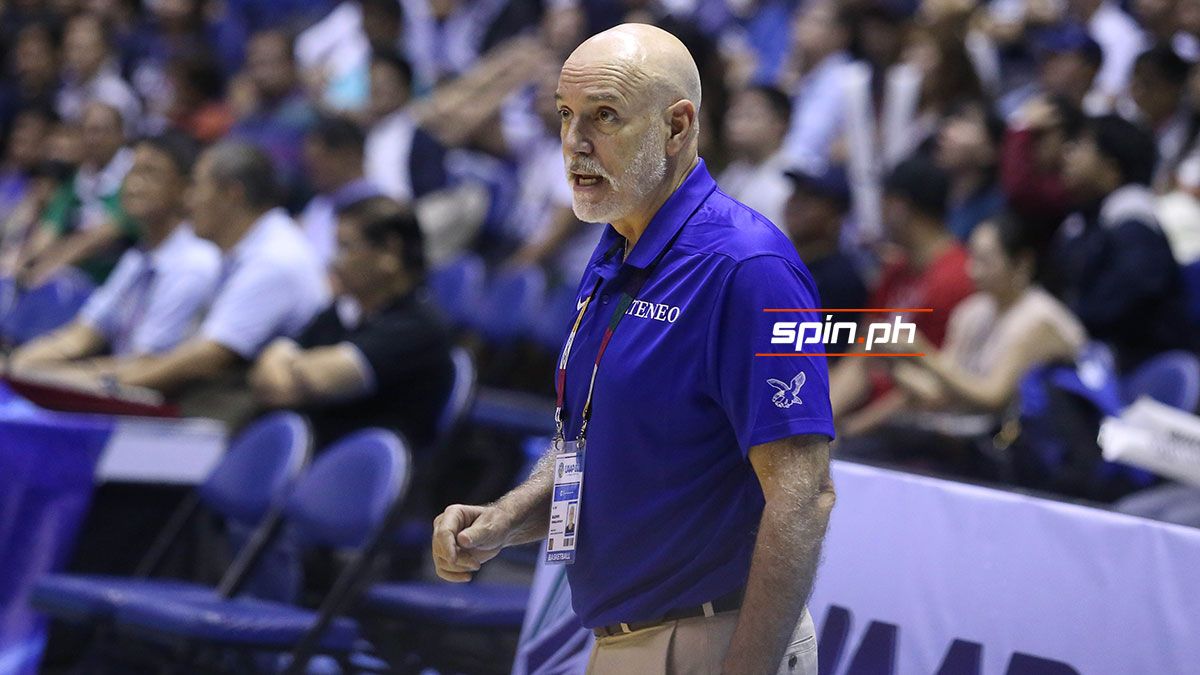 Continue reading below ↓
Recommended Videos
UAAP executive director Atty. Rebo Saguisag echoed Fernandez's statement.
"It's important to know the context of what was said. I never watched it in full nor have I read the transcript in full. It's very irresponsible to comment on something that you do not fully appreciate," he said.
"In so far as the UAAP is concerned, I'm not aware of any derogatory remark attacking the integrity of the UAAP. Whether or not he uttered something that caused a stir among other organizations which he may or may not be a member of, we respect that kasi kanilang organization yun eh."
Baldwin has earned the ire of a lot of local coaches, with San Miguel Corporation sports director Alfrancis Chua the first to hit out at comments that criticized the league's format, alluded to 'regulatory advantages' given to imports with the blessing of the PBA, and labelled league coaches as 'tactically immature.'
Former national coaches Yeng Guiao, Tim Cone, and Norman Black have also weighed in while Basketball Coaches Association of the Philippines (BCAP) president Louie Gonzalez has already issued two statements regarding the matter.
The PBA, meanwhile, is set to levy a fine and a possible suspension on Baldwin, who is listed as an assistant coach for TNT KaTropa. He made an apology on Monday in a video conference with Commissioner Willie Marcial.
In the case of the UAAP, Saguisag absolved the Blue Eagles coach of any worries, noting: "Sabi nga nung iba maganda ang sinabi about us, so no problem."