UNIVERSITY of the Philippines star Bright Akhuetie started the year right by giving back to the kids in his hometown in Nigeria.
Even before he moved to the Philippines to get an education, Bright has personally witnessed the struggles of young athletes back home.
That was why Bright chose to gift most of the gear he got from adidas as well as those collected from teammates and friends to a group of youngsters at The Lord Knows Basketball Academy.
"I'm just giving back to these kids struggling to get gears to play the game they love without much support. What I do is, I collect basketball shoes, gears - used or new - to help my community the best way I can," said the UAAP season MVP.
"I got stuff last year from Diego [Dario], Kyles [Lao], Jarrel [Lim], and my other teammates are going to join me again this year," he shared.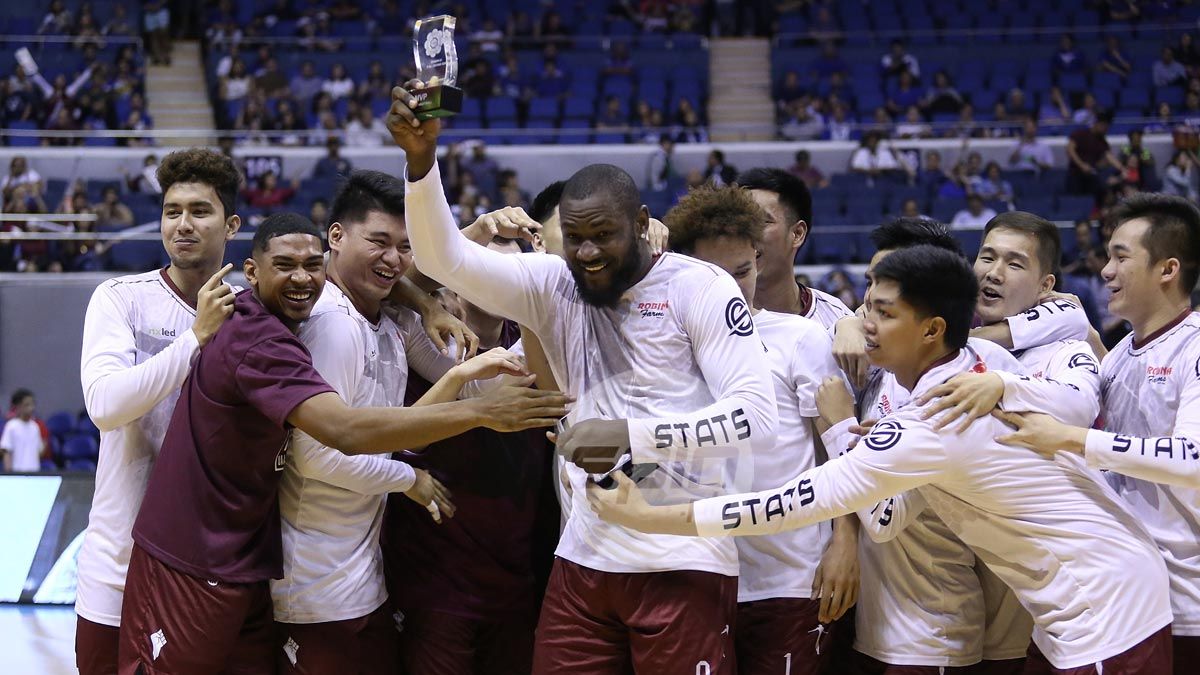 Continue reading below ↓
Recommended Videos
Now enjoying life as a student at the UP College of Human Kinetics, where he has even landed in the roster of top-performing students, Bright has not forgotten his days as an aspiring basketball player.
"I also went through the same thing playing basketball back in Nigeria so I know how it is for these young kids right now, trying to make a way better life without the support and supplies to help achieve that dream," said the Maroons big man.
"I moved to basketball from football and a lot of people helped me out with gear, that's why I'm focused on giving back," he said.