THEY don't mean to steal the show but they can't help it. Courtside reporters sometimes become the center of attention.
Four new faces join the lineup and four are back from last year. While players battle it out on centercourt, these beauties look to shine from courtside.
The Rookies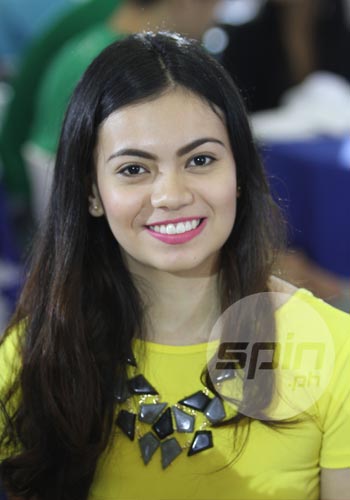 Kristelle Batchelor
UST

Batchelor takes the plunge

SHE does not play any sport, but Kristelle Batchelor believes her training in the official publication of the University of Santo Tomas can help her get the job done.
"No sport at all talaga ako," she admitted. "Pero I want to try a new experience this time as courtside reporter naman."
Continue reading below ↓
Recommended Videos
Batchelor, a half-Filipino half-Puerto Rican, is a Journalism major although she is also no college sportswriter. She is head of the Special Reports section of the Varsitarian, but feels she can do the job.
"'Yung pressure sa V (Varsitarian) malaki naitulong sa akin kasi it made me a flexible writer, I can do feature also. So 'yung sports pag-aaralan ko," she added.
Batchelor takes over from her idol Tina Marasigan, the UST courtside reporter for two years.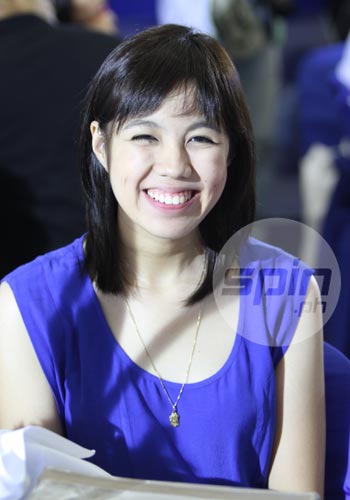 Trica Robredo
NU

Tricia returns to her roots
AS an athlete and a student, Tricia had started to make a name for herself.
Being a courtside reporter for National University brings it to a different level, as she feels it represents who she really is.
"Itong pagka courtside reporter, ako talaga ito," said Tricia, a former swimmer in the Palarong Pambansa.
She is the daughter of Camarines Sur congresswoman-elect Leni Robredo and the late former Interior and Local Government secretary Jesse Robredo.
The 18-year old Health Sciences major has been concentrating on her pre-med studies at Ateneo and her return to sports, although not as an athlete, offers a break from her daily routine.
"This is more of growth, 'yung 'di ako mako-confine sa nakasanayan," said Trica, who disclosed that it has been her high school dream to do on-cam work in the UAAP.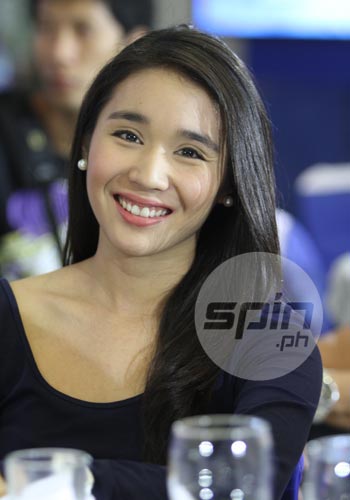 Mich del Carmen
Adamson

Mich gets view from other side

FROM volleyball, basketball to cheerleading, Michelle Angela del Carmen, or simply Mich, has already graduated from the sweat and bruises of the game. Now she's all made up and ready for the camera.
Mich was the team captain for De La Salle Zobel in high school, played basketball in the WNCAA and did some cheerleading on the side, and now takes the challenge as the latest courtside reporter for Adamson.
The athletic gal believes helping viewers understand the games is a way of giving back to sports.
"Alam ko naman 'yung sport, so why not do it (courtside reporting)?" she said. "This is my way of giving back to the sports that made me the person that I am today."
"Nasa system ko na kasi 'yung sports eh," she said. "Reporting kasi, you have to focus on making people understand what's happening in the game."


The Returnees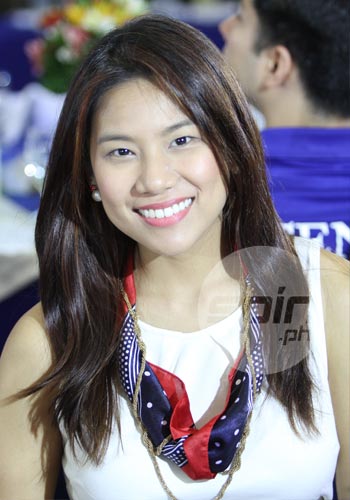 Katz Salao
UE

The 'Fighting Warrior'

LAST year she became the courtside reporter for University of the East by chance; on her second year, Katz Salao will be the Red Warriors' courtside reporter by choice.
Even if she's from the University of the Philippines, Katz declares she is both a Fighting Maroon and a Red Warrior.
"You can call me a Fighting Warrior or a Red Maroon," said the graduating Journalism student from Diliman, who says she had embraced the Warrior spirit ever since she started to appear as UE courtside reporter.
The Warriors are now looking every bit a contender after languishing in the bottom half of the table last year, while the Maroons has shown some improvement in the preseason, and it will be interesting to see Salao on the sidelines in a UP-UE match.
"Continue lang ako to support them (Red Warriors)," she said. "Kahit hindi ako student ng UE, Red Warrior ako."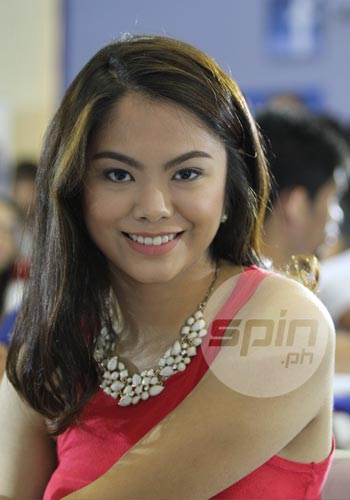 Selina Dagdag
Ateneo

Sweeter the second time around

On her second year as Ateneo's courtside reporter, Selina Dagdag is a lot more confident than she was the first time.

Leaving the jitters behind, Selina is all set for the camera come opening day.

Knowing how to handle grace under pressure and on the spot reporting, the AB Communications major is as ready as her six-peat seeking team in the 76th UAAP.

"I strongly believe that I have more to offer this year," she said.

As her dream to being part of Ateneo's five-peat came true, this year, Selina hopes to keep it simple this time.

"From last year I learned that courtside reporting is all about talking about what happens behind the camera, what happens in the huddle and in the dugout," she said. "So I want to talk about it in the best, simple and clean way as possible."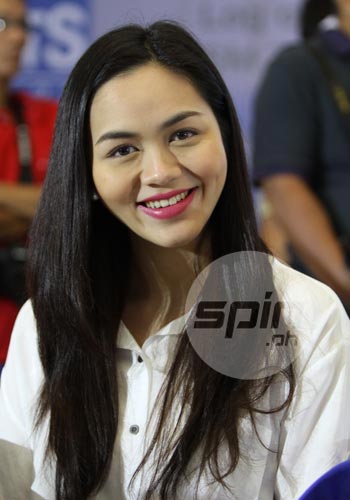 Bea Fabregas
UP

Bea is back for more

Doing the courtside reporting for University of the Philippines for the second year, Bea Fabregas feels twice the tension and excitement for the coming 76th UAAP.

But despite the mixed emotions, Bea is happy for the opportunity to again be her school's courtside reporter.

"Sobra akong kinakabahan pero I'm also so grateful for another year," she said. As her way of showing her gratitude, she hopes to deliver the news about the Fighting Maroons in the best way as she can.

"Wish ko lang I can report about UP in the best way possible," added Fabregas, a fan of Tony Parker and the San Antonio Spurs.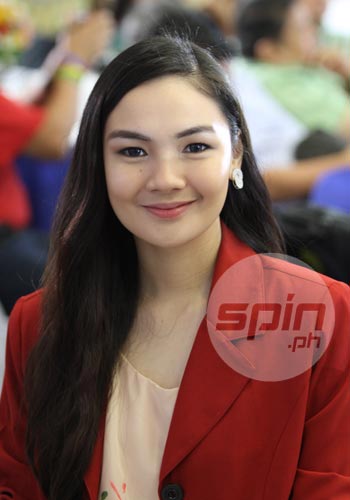 Judy Saril
FEU

Motivated to do better

Back as courtside reporter for Far Eastern University, Judy Saril is as excited as ever.

Packed with her experiences from last year, Judy still feels pressure but is using it as motivation to improve on her craft.

"I think there's a bit of pressure for us second-timers kasi syempre we already had our trainings last season," she said. "Pero 'yun yung motivation ko: to do better and improve."

Judy also wants to see her team do good in the 76th UAAP.

"Excited na ako for my team," she said. "Kung ano 'yung ipapakita nila at kung paano kami babawi sa nangyari last season."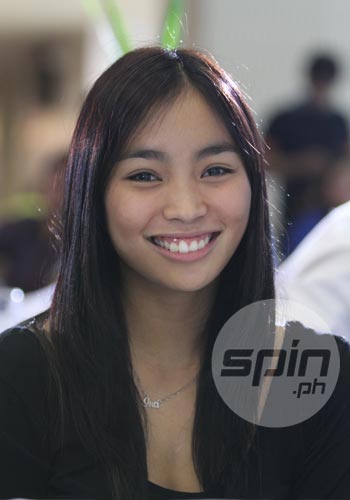 Ina Ongsiako
DLSU


From radio to TV
Ina becoming a UAAP courtside reporter doesn't come as a surprise. After all, this junior jock at Magic 89.9 is very passionate about sports and was once a cheerleader and dancer.
"I just love the thrill a sport can bring to the players and spectators," she quipped.
Although she never saw herself being in broadcasting, the 21-year-old charmer is taking this new endeavour as La Salle courtside reporter a big challenge.
Ina herself is excited as the Green Archers are for opening day of UAAP Season 76 as she will be making her on-cam debut during La Salle's match-up against University of Santo Tomas.
"I can't wait to finally see them on court and reporting for them live," she said.