THREE playdates remain in the UAAP Season 82 men's basketball tournament, and by this time next week, we'll have a clear picture on how the teams stand entering the playoffs.
As of now, only defending champion Ateneo is assured of making it to the Final Four as it remains unbeaten through 12 games. Meanwhile, cellar dwellers National University, University of the East, and Adamson have all bowed out from the race.
That leaves three more spots up for grabs among four tightly bunched squads, making these last few games a mad dash to the finish.
Here's how University of the Philippines, University of Santo Tomas, La Salle, and Far Eastern University can make the playoffs, which could begin with either a pair of knockout semifinals or a stepladder round, in the event that Ateneo completes a sweep of the two-round eliminations.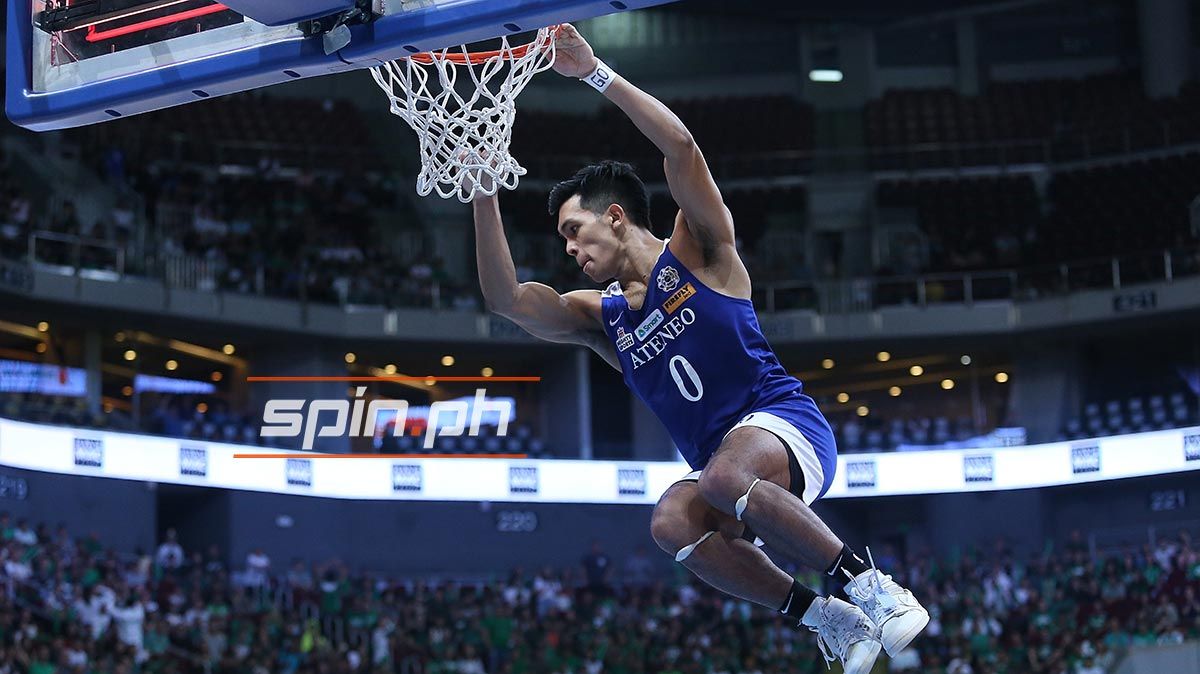 Continue reading below ↓
Recommended Videos
First, here are the current team standings:
Ateneo 12-0
UP 8-4
FEU 7-6
UST 7-6
La Salle 6-6
Adamson 4-8
UE 3-9
NU 2-10
Now, let's look at the scenarios for each of the five remaining teams still in contention.
ATENEO Blue Eagles (12-0)
Let's start with the easiest one. The three-peat-seeking Blue Eagles are slated to face the Bulldogs on Saturday, before renewing their budding rivalry with the Fighting Maroons on October 30.
Whatever happens in those games, Ateneo is already a lock as the top seed in the playoffs.
A sweep of the elims would propel the Blue Eagles straight to a best-of-three championship series against the last team standing in a stepladder round among the three other semifinalists.
A loss, meanwhile, won't be devastating as the Blue Eagles will still enjoy a twice-to-beat advantage in the Final Four against whoever emerges as the No. 4 seed.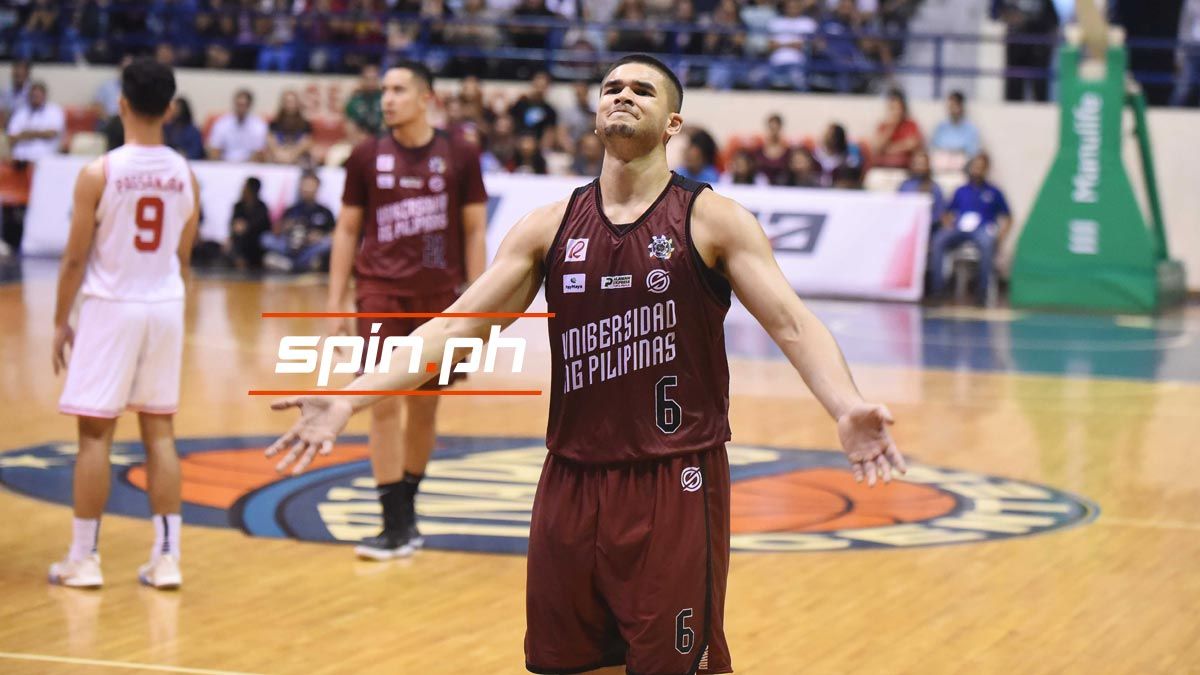 UP Fighting Maroons (8-4)
The Fighting Maroons are already assured of at least a playoff for a Final Four berth no matter what happens in their last two games.
And they only need one win in their last two assignments to secure the No. 2 spot and lock up a twice-to-beat advantage. A loss by UST, FEU or La Salle will also assure the Maroons' place in the Final Four.
Unfortunately, doing so is no easy task for UP as it has La Salle on Sunday and Ateneo on October 30 to wrap up its schedule. The Fighting Maroons cannot afford going 0-2, which could open the possibility of a tie or ties with the remaining bidders.
If that winless stretch becomes a reality, UP is hoping that the other three squads lose at least one of their games to lock up the two-seed.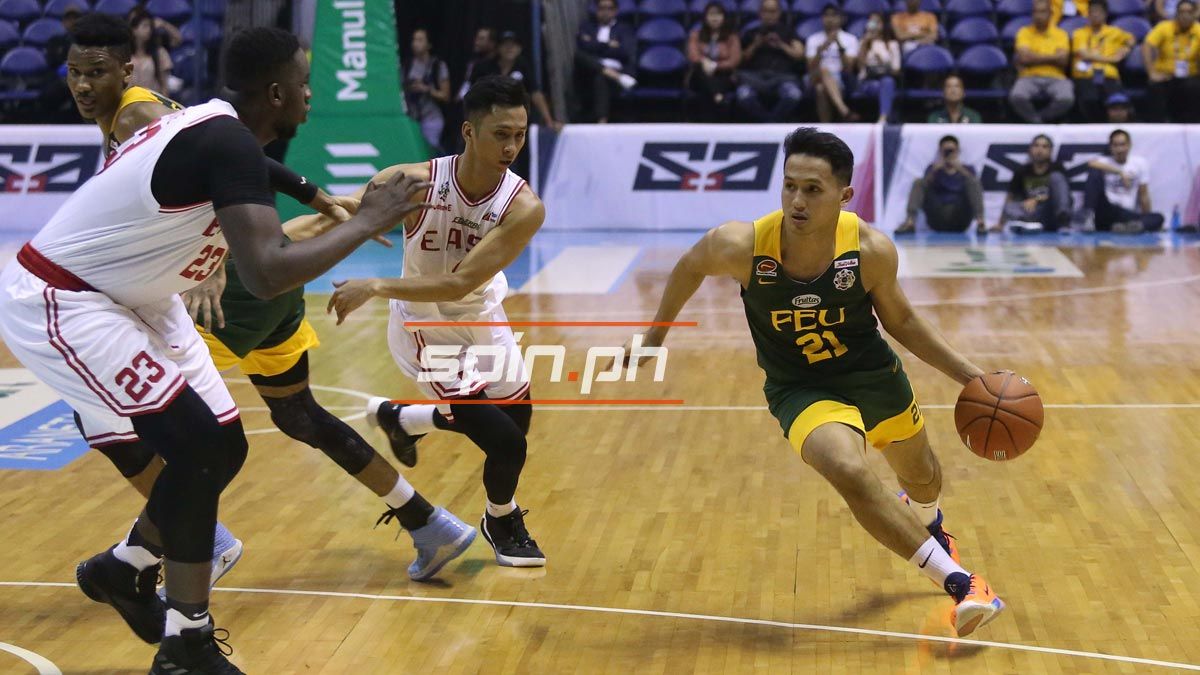 FEU Tamaraws
Of the five teams still in contention, FEU has the lightest schedule of all, with a clash against University of the East set on Sunday. A victory in that game assures it of at least a playoff for a semifinal spot.
Adding to the confidence of the Tamaraws was their 81-65 victory over the Red Warriors back in September 8.
If UP goes winless in its final two games, FEU can still go as high as second place, which would require a playoff for the No. 2 seed.
Still, FEU can't get too comfortable, as a defeat would put it in danger of missing the playoffs.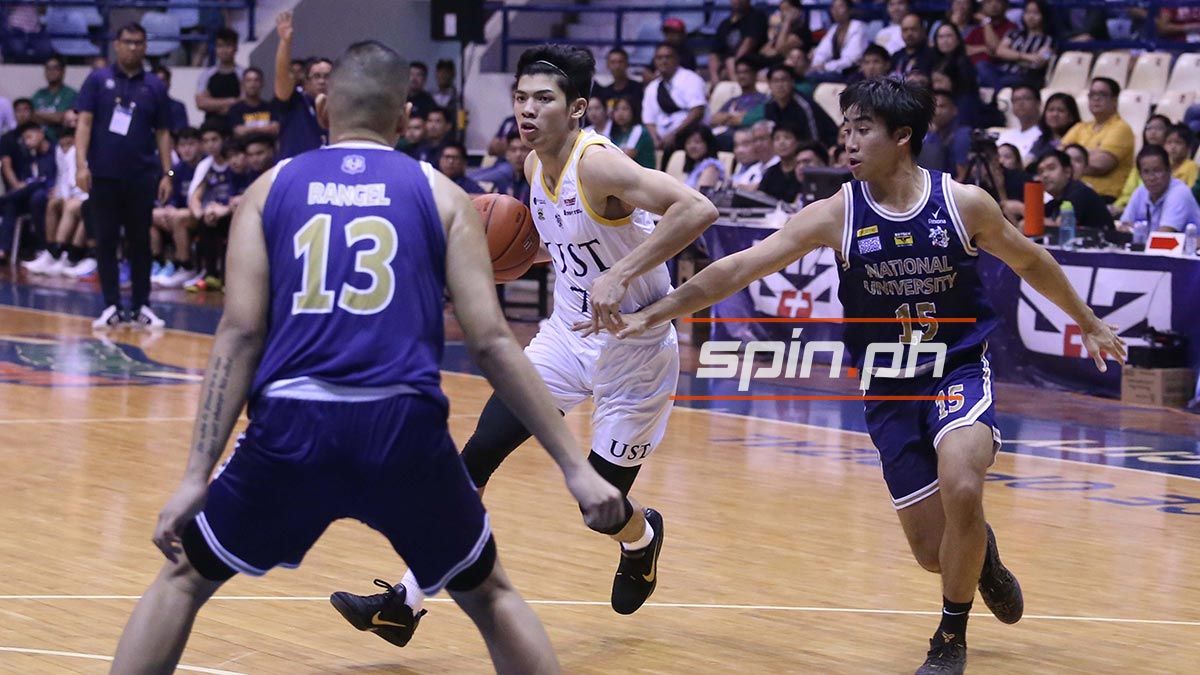 UST Growling Tigers
Aldin Ayo's Tigers must beat also-ran Adamson on Saturday to boost their Final Four chances.
Not only are the Growling Tigers seeking redemption from their 78-71 defeat to the Soaring Falcons back in September 18, but a victory will also assure them of at least a playoff in the semifinals.
The possibility of rising to second place is also in play if UP goes 0-2 in its last games.
However, an upset loss may have devastating consequences for the Tigers.
LA SALLE Green Archers
Shaky as the Green Archers' campaign was in the second round, they still have a shot at making the playoffs.
But if there's any time for La Salle to conjure a winning streak, it's now as it needs to sweep its final games against UP on Sunday and Adamson on October 30 to lock up at least a playoff for a Final Four berth.
The Green Archers going 1-1 in that stretch might still cut it, if either FEU or UST, or both, lose their last assignments. But go winless and La Salle can kiss its playoff hopes goodbye.