UNIVERSITY of the Philippines and Ateneo collide on Monday to dispute the UAAP Season 85 men's basketball crown.
Gametime is at 6 p.m. in what is expected to be another full house Smart Araneta Coliseum.
Things to know.
NO LUCERO
Zavier Lucero's absence will be the biggest blow for UP in its title retention hopes.
Averaging 10.0 points and 11.0 rebounds, Lucero will sit out the grudge match after suffering a partial ACL tear on his left knee.
That puts more pressure on the other bigs, particularly on the reserves including Henry Galinato who wants nothing but to atone for his botched dunk that changed the complexion of Game Two.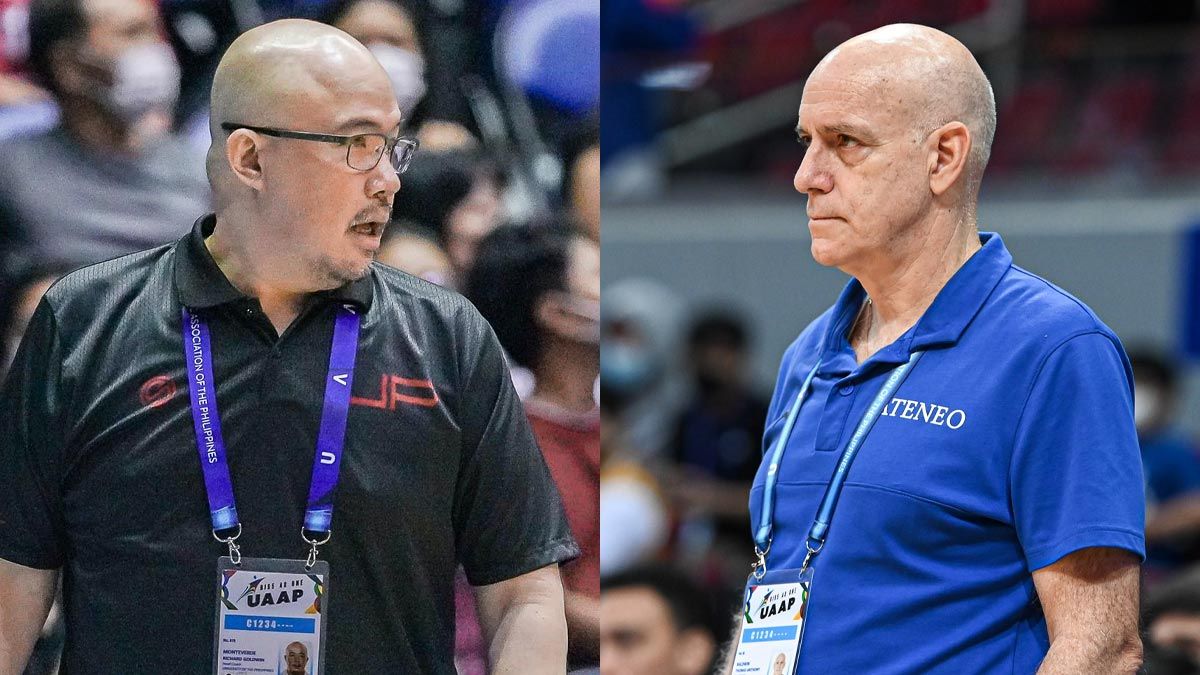 ADVERTISEMENT - CONTINUE READING BELOW ↓
CONTROLLING THE PAINT
Games One and Two showed the team that controls the paint wins the game.
UP was that in Game One, scoring 38 down low versus just 24 for Ateneo. The Blue Eagles topped Game Two, scoring 36 to the Fighting Maroons' 20.
That makes the matchup down low between MVPs Malick Diouf and Ange Kouame all the more interesting.
REBOUNDING BATTLE
UP grabbed 45 boards in Game One, 17 coming on the offensive end, against just 39 for Ateneo and pulled off the victory. But that wasn't the case in Game Two, with the Diliman side only grabbing 13 offensive boards as the Katipunan side matched their rebounds, 44-all, leading to a Blue Eagle victory.
In a game where every possession counts, teams can't afford to give second chances and it's certainly true for a game as important as Game Three.
STEP FORWARD
UP will lean on Diouf, Carl Tamayo, and JD Cagulangan, while Ateneo is already expected to rely on Kouame, Dave Ildefonso, and Forthsky Padrigao.
But bright lights also demand new heroes and it's a big chance for the others to shine.
Harold Alarcon did that in Game One, scoring 11 points, four rebounds, and two assists in UP's 72-66 win. Kai Ballungay also did that in Ateneo's 65-55 Game Two victory, uncorking 15 points and five boards.
Who will step up when it matters the most?