THE UAAP has found itself on an unscheduled mini-break owing to the floods that had hit the metropolis. The pause should give us a chance to catch our collective breath after a week of exciting action and honor the men who stood out on Week Four -- and point to those who need to step it up.
HONOR ROLL
NU's dynamic duo
That the National University Bulldogs are finally showing some bite after a pedestrian start to the season is primarily the work of two men who time and again have carried this season's hosts on their shoulders.
Star Bobby Ray Parks has become a better team player this season just as he had vowed without shedding his take-charge role. He did just that in a 61-57 win over the Far Eastern University Tamaraws, where he scored six of the Bulldogs' final seven points to cap a 17-point, six-rebound, seven-assist performance.
Parks has found a perfect partner in slotman Emmanuel Mbe, who had churned out double-double performances against the Tamaraws (12 points, 12 rebounds) and the Adamson Falcons (20 points, 15 rebounds).
UST's escape artists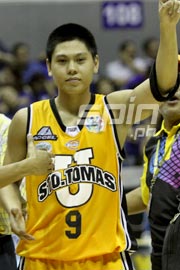 It's understandable why Santo Tomas coach Pido Jarencio has the look of someone who had just gotten away with murder these days. His Tigers keep getting into tight endgame situations but, somehow, keep finding ways to get themselves out of the bind.
Their latest escape act came in an 84-82 victory over La Salle's Archers in a double-overtime game that saw Tata Bautista score a career-high 21 points and go 6-of-9 from behind the three-point arc. Tireless Karim Abdul went 40 minutes and contributed 16 points, 16 rebounds and three blocks while the vastly improved Aljon Mariano hit 11 of the 13 UST points in overtime.
Red-hot gunner Romeo
A week after posting a career-high, Terrence Romeo hit new heights with 24 points against University of the Philippines. To underline his emergence as the Tamaraws' new take-charge guy, the flamboyant guard also hit five triples to go with nine rebounds, eight assists and two steals in the 73-70 victory over the Maroons.
Black is beautiful
As if his list of achievements in an exceptional career is not long enough, Norman Black quietly chalked up another milestone when he captured his 100th win as a collegiate coach in Ateneo's victory over University of the East, 68-51. Making the feat more meaningful was that he reached the milestone in under eight seasons with the Eagles. He remains on course for a fifth straight title -- if ever a fitting goodbye before he returns to the PBA ranks.
HORROR ROLL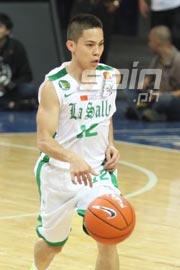 Misfiring Archers 
The Green Archers have now lost three straight games, with no relief in sight. To make matters worse, the last defeat was the most painful of all, with La Salle guard LA Revilla's shot that could have won it for the Archers in regulation coming a shade after the buzzer. La Salle, which went a miserable 16-of-30 from the line,  eventually lost by two points in overtime.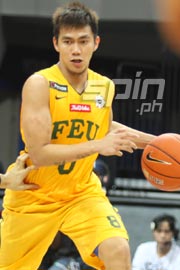 RR Garcia falls flat 

The 2010 MVP has re-injured his right ankle which he hurt during his stint in the PBA D-League. FEU coach Bert Flores himself admitted that Garcia isn't at 100 percent last week. But there seemed to be a lot more troubling the longtime King Tamaraw, who was held to just five points in each of the past two games and hit just one of 13 attempts from three-point range while yielding the leadership reins to fast-rising Terrence Romeo.