WHAT the future holds for Thirdy Ravena remains a mystery as the graduating winger was non-committal on where he'll take his career next.
"We'll see," he said after Ateneo's 86-79 Game Two win over University of Santo Tomas on Wednesday to capture the UAAP Season 82 men's basketball tournament.
Ravena, who capped off his collegiate career as a three-time champion and became the winningest Finals MVP in league history with three, is certainly a tantalizing prospect wherever path he chooses to tread.
The possibility of doing what his brother Kiefer did and chase the NBA dream is always there.
And without a shadow of a doubt, is a surefire top selection if he decides to apply for the 2019 PBA Rookie Draft, with many pundits expecting him to top the class.
But for now, the 22-year-old is basking in the glory of this momentous occasion as he opted to celebrate first before plotting his next move.
"Celebrate muna ngayon, then bahala na yung decision after kasi ito talaga ang pinaka-focus namin eh," he said. "Inuna muna namin yung UAAP, then I'll talk to my family and people."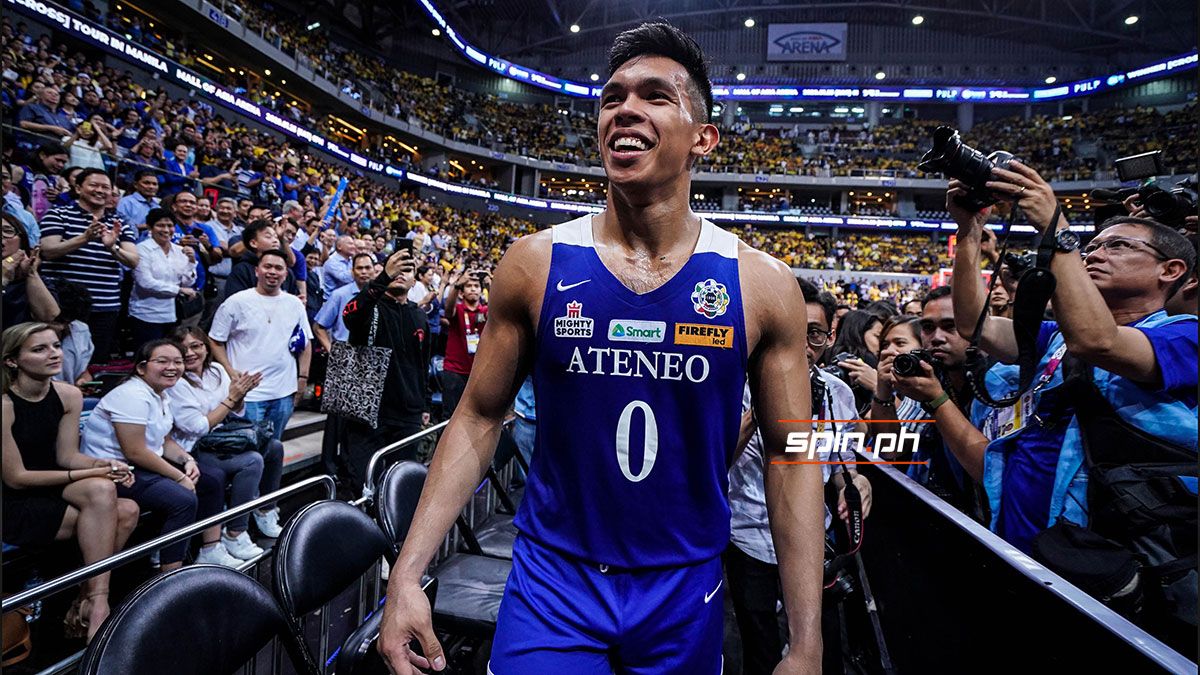 Continue reading below ↓
Recommended Videos
Regardless of what his next step will be, coach Tab Baldwin is confident that the 6-foot-3 high-flyer will do just fine.
After all, the second-generation star is a winner who wouldn't let his team lose any given day.
"Thirdy is an incredible competitor," he said of Ravena. "He's a fighter, he's impetuous, and he's emotional. He can go the wrong way as easily he can go the right way."
Baldwin has oversaw the development of Ravena for the past four years, from that lanky kid who had the gifts of athleticism to one of the top amateur players in the land who knows how to use those skills to his advantage.
"Fortunately for us, he so often goes that just by weight of numbers, he goes the right way a lot," said the American-Kiwi mentor.
Ravena averaged 14.4 points, 6.6 rebounds, 2.8 assists, and 1.1 steals for the season but upped those numbers to 24.5 points on a 55-percent shooting, to go with 6.0 rebounds and 4.0 assists when the lights were at their brightest in the Finals.
And just like how Thirdy has done for Ateneo throughout his collegiate career, the Baldwin believes that the same winning attitude will follow.