Half man, half amazing
That photo of Thirdy Ravena, hands extended, exulting in front of the Ateneo faithful, is as awesome as it gets. The shot says it all. It captures Ravena, his back to the camera, thanking the multitude that kept the Ateneo hot shot awash with love, affection and gratitude.
Ravena surely deserves the accolades. Almost singlehandedly, the 22-year-old has lifted Ateneo to heights of glory not seen in a long, long while. When sports historians go back one day to recall some of UAAP's greatest championship performances, Ravena's outing in the second game of the 81st UAAP championship series, which ended in a rout of the University of the Philippines Fighting Maroons, is going to occupy a place among the top.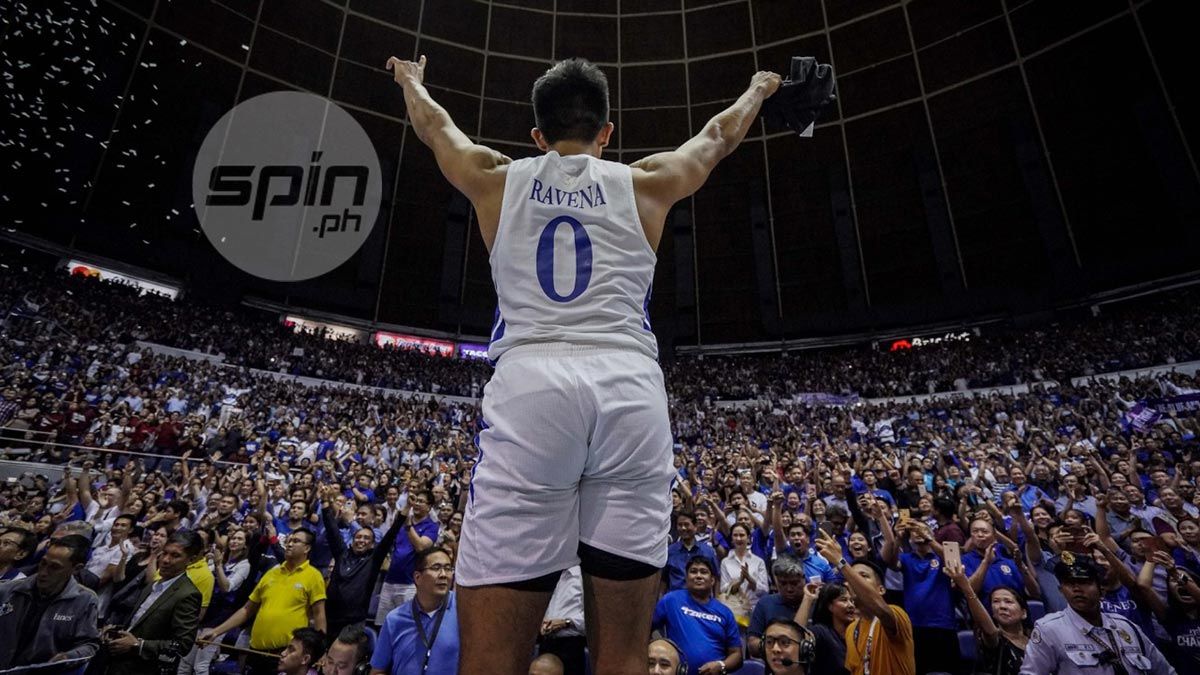 Continue reading below ↓
Recommended Videos
The man is everywhere during the game. When the team needs a rebound, he is there. When it wants an assist, he is there. Not content, he steals a few balls. Best of all, when firepower is called for, he turns into a one-man gunnery squad.
He reminds me of the young Robert Jaworski, who became a UAAP legend while playing for the University of the East in the late '60s, when he would take over games with grace, strength, and aplomb.
With Ravena, each time the UP Maroons shows signs of establishing momentum, Ravena nips it in the bud. He delivers three triples in the fourth quarter, each with such devastating effect that the groans from UP die-hards seem almost louder than the cheers from Ateneo fanatics.
When the buzzer sounds to end the carnage, Ravena has stitched together a mind-blowing 38 points, 18 of them just in the fourth quarter, through every possible way — layups, long shots, mid jumpers, foul throws, and dunks. It is a menagerie of shots unseen in a UAAP Final in decades. He also has six rebounds, six assists, and three steals in 33 minutes, an all-around performance that nets him, what else, the finals MVP award!
What an amazing performance.
Sure, it is not all Ravena. There are other Ateneo heroes. One being its foreign player Angelo Kouame, from the Ivory Coast, who scores 22 points and hauls down 20 rebounds.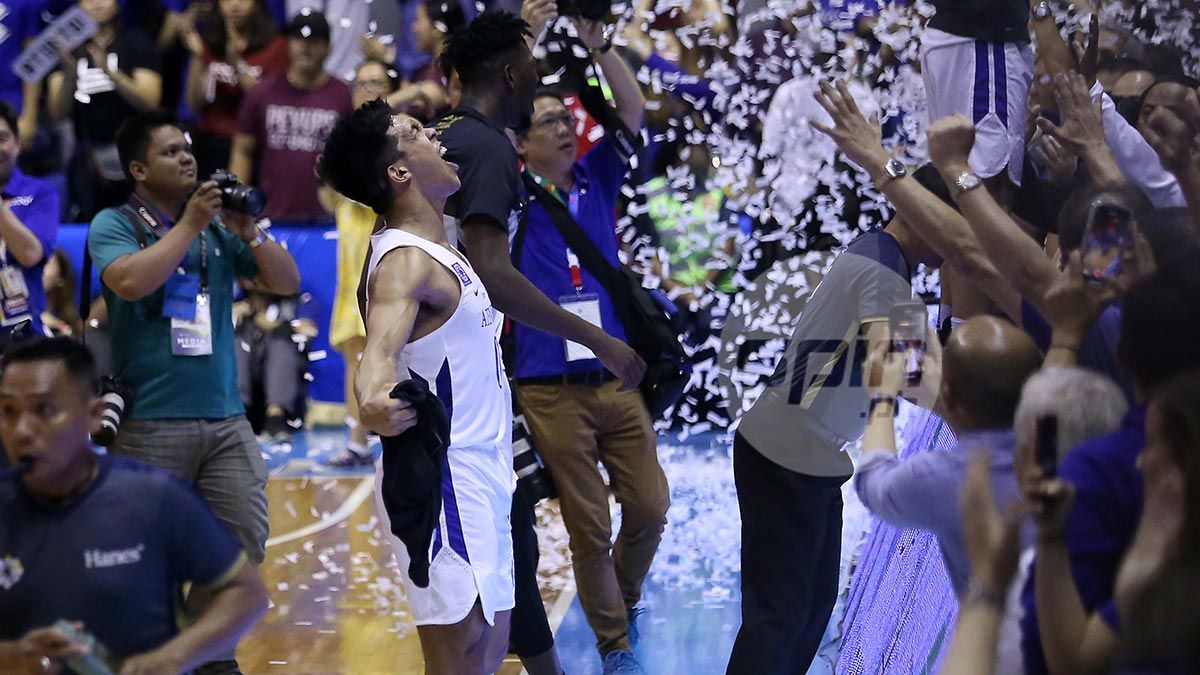 Six others score for Ateneo, but the 6-foot-2 Ravena and the 6-foot-8 Kouame dominate, combining for almost two-thirds (60 of 99) of the Blue Eagles' total output.
Though Kouame, adjudged Rookie of the Year, also leaves an imprint during the game and the series, Ravena's singular excellence seems like a blast from the past, times when homegrown talent and locally-bred stars held sway and carried their teams to glory.
It will be noted that, for many years, dominant, locally bred stars have become extinct. The system has put imports above locals. The UAAP and the NCAA are guilty. They have become so dependent on foreign players these past years that developing local talent has taken a backseat to scouting for imports.
What started as an experiment by San Beda — which imported talent and became a huge success; remember Sam Ekwe? — turned into an epidemic that saw all major college leagues in the country scouring the African countryside for talent.
Ravena's exploits, we hope, will change that mindset. While it can be argued that Ravena is that rare athlete that appears only a few times in a generation, it cannot be denied that a player is essentially a product of a well-thought out basketball program.
Imports will not go away anytime soon, we suppose. But Ravena has shown that schools just need to be patient, persevering, and trusting. There are many Ravenas around, and all these schools have to do is open their eyes to these would-be stars of the court.
Thus, it is with great anticipation that we await the arrival of Kobe Paras and Ricci Rivero in the UP lineup for next year. These are Filipinos, and they can help elevate the craft of Philippine basketball — and maybe give Ateneo and all other hot-shot teams a run for their money.