THIRDY Ravena has played one too many Ateneo-La Salle games to know that there's no rivalry quite like it in college basketball.
But like what Ateneo coach Tab Baldwin has been emphasizing, the Blue Eagles can't get too high or too sentimental after a victory knowing there are still bigger mountains left to scale this UAAP Season 82.
"The fact of the matter is we're still in-season and we still have to focus on the other teams that we're gonna play because the next game is the most important game. That's our mentality," Ravena said after Ateneo's 77-69 win over La Salle on Sunday.
Baldwin said Ateneo-La Salle games are the easiest to prepare because they are rarely any surprises. But it is the nerves that make it hard to play.
"In some ways, it's an easy game to prepare for because you don't have to get the players focused. But you have to handle the nerves," the decorated mentor said.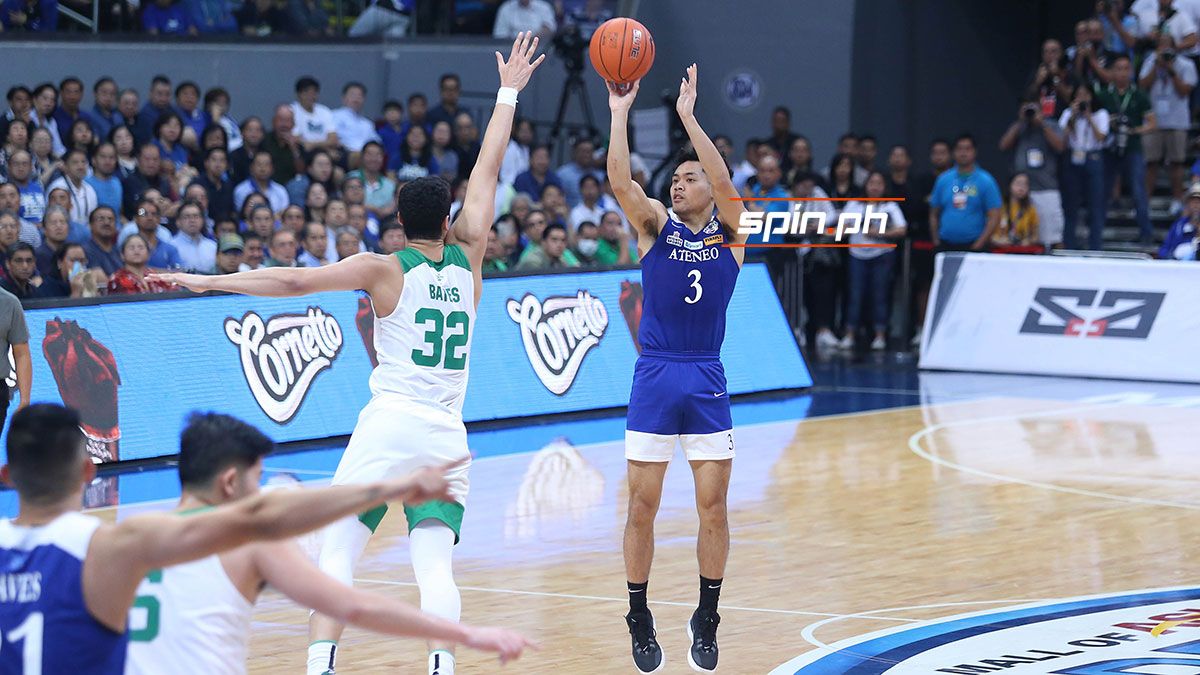 Continue reading below ↓
Recommended Videos
Those nerves did show in the first half, with the Blue Eagles making a measly 30 percent of their shots and having a hard time breaking loose from the Green Archers, 36-30, by the halftime break.
"In the first half, we looked a little shaky," said Baldwin. "But we settled down, did fairly well most of the third quarter, and then we hung on."
Ravena had a big hand in the victory, posting 13 points and seven rebounds in what could well be his last Ateneo-La Salle duel.
And that fact isn't lost on the 22-year-old high-flyer, who acknowledged, "Nakakalungkot 'yung thought na after all these years, it will come to an end."
However, Ravena said reflections should be made at the end of the season, and what matters most at this time was being able to do his job this time out, especially after his late blunders the last time out against Adamson.
"Yung mga ganung emotions, we can celebrate those after. We just have to make sure to do our jobs," Ravena said.
Baldwin also lauded the players from both sides for handling the high-pressure situation in front of a capacity crowd at the Mall of Asia Arena.
"There's, I don't know, 15,000 plus people out there that are either extremely happy right now or are extremely annoyed. And that's the nature of this game and it rides on the shoulders of these players," he said.
"I really admire them for coming into this environment, both teams, and playing good basketball. So, you know for me, I'm happy we won, of course."