TAB Baldwin has been a coach for four decades now, handling teams in all levels, from college, to the pros, and even in the international ranks. No matter where he goes, he puts emphasis on analytics and player efficiency.
It's no different with this Ateneo squad.
To no one's surprise, Baldwin's quest for hyper-efficient basketball led the Blue Eagles to a 14-0 sweep of UAAP Season 82 that was so emphatic they beat foes by an average margin of 17.4 points and only twice settled for single-digit victories.
In so doing, the Blue Eagles gained an outright Finals berth - their fourth consecutive trip to the championship picture - and put themselves in prime position to achieve a rare three-peat.
But dig through his unending desire for efficiency and Ateneo would show that compared to its peers, it also doesn't lack in character.
"There's been a grave misconception about my basketball team. When they talk about us being kind of super efficient and almost robotic, I don't think that people understand the amount of heart that it takes to build the basketball team that we have built, and the job particularly that this these seniors have done in that," the American-Kiwi coach said.
Continue reading below ↓
Recommended Videos
This Blue Eagles squad is by far the most hardworking team he's ever handled, Baldwin insisted.
"This is a team that has tremendous amount of heart because what determines heart? The sacrifices that these guys have made, and this is the hardest practicing team that I've ever coached in 40 years. That doesn't come because you're super disciplined or because you're robotic guys that just do what you're told. It's driven by an unbelievable sense of determination, passion, belief in one another, and I think that's what equates the heart."
Quite a compliment coming from a coach of Baldwin's caliber and experience.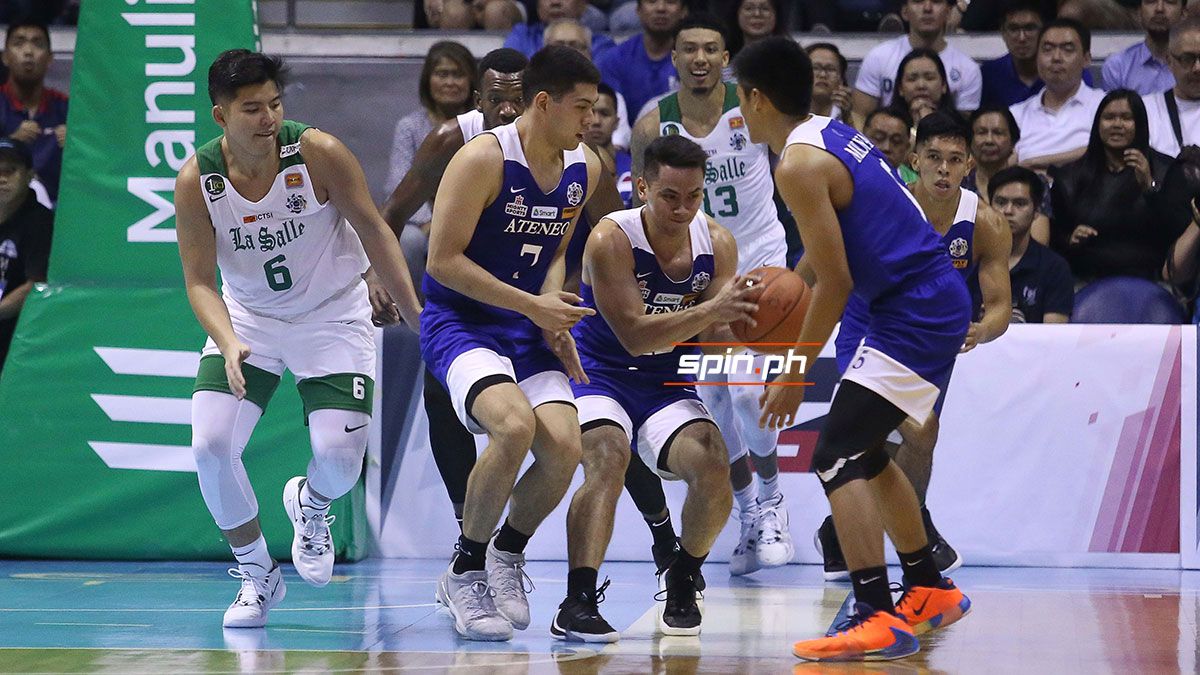 And it makes his job easier that he's got players who are locked in and have fully committed to the system he has put in place at Katipunan.
"I'm just surrounded by a basketball team that humbles me as a competitor with how much heart they have, with how much passion they have to succeed. And what you see out there is not the by-product of some machine that we have put together. That's the by-product of a group of men that commit themselves to one another and commit their heart to a cause," he said.
Yet as proud as he is to the commitment the Blue Eagles have done in getting through the tough grind of the eliminations, Baldwin would be the first to remind his wards that the job isn't over.
The buildup for the championship series begins tomorrow, in fact.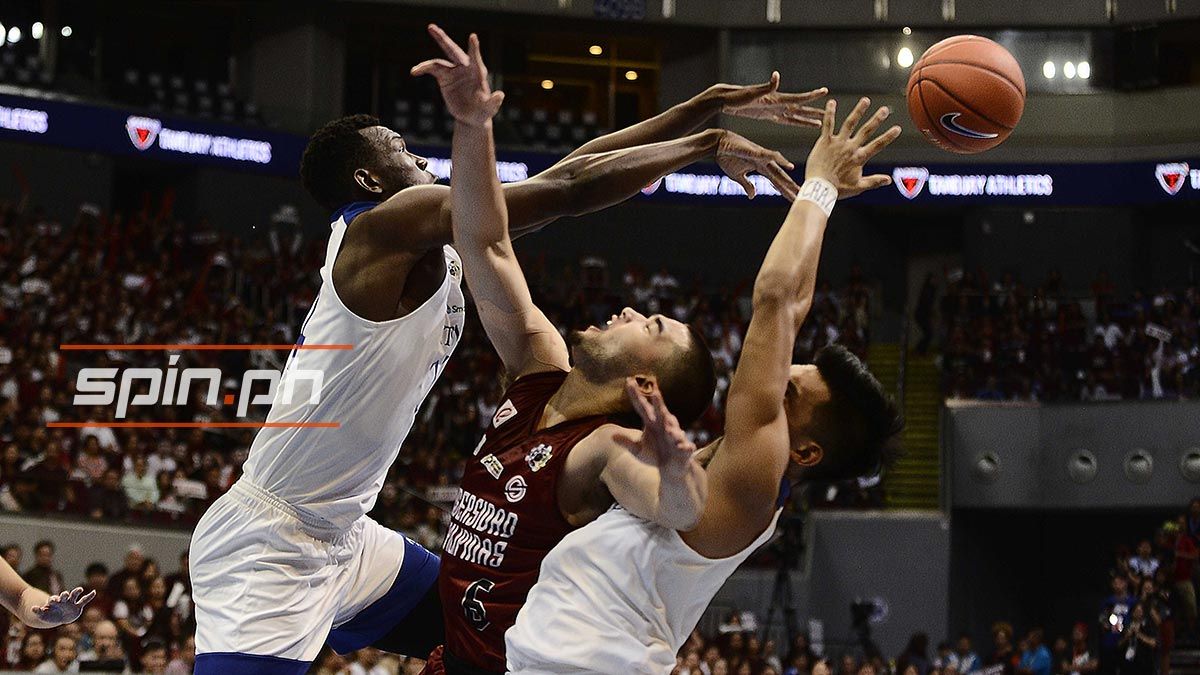 "Our job is far from done, and in fact, it's going to get harder. But at this point, I can say that I'm very proud of these men. And I know that they will not take that as any sort of sign to relax. In fact, we practice tomorrow, so our job is far from over," he said.
"We've enjoyed every step of the way. I believe we have an outstanding basketball team, but we haven't proven ourselves at the last hurdle yet. I look forward to working with these guys for another few weeks to achieve that, if we can. We will pay all due respect to our opponents and when I say that, that means we will go out there with everything that we have because that's what they will deserve."
The players, to no one's surprise, are ready for that grind to continue once more.
"We're hungry for more. Hopefully, ga-graduate kami na champion," said team captain Mike Nieto. "Ganoon talaga. Kami mismo, gusto rin naming mag-ensayo talaga para we're ready come Game One of the Finals."