IT'S one thing to hold the league's best offensive team to a season low.
But to cage the league's leading scorer? That's just a testament to the tremendous defense Ateneo has had this UAAP Season 82.
After averaging a league-best 19.9 points in the first round of the eliminations, Soulemane Chabi Yo was held to just six points in University of Santo Tomas' 66-52 defeat to Ateneo on Saturday.
"It's the first time I stayed almost scoreless," said the Beninese high-flyer.
Fully aware of the capabilities of the 6-foot-6 UST forward, the Blue Eagles did it all to stop Chabi Yo whenever he had the ball.
"Our players did a very good job of studying UST's execution of its defensive schemes, toughness, and the system from the scouting report," said Ateneo coach Tab Baldwin, whose side was hurt by Chabi Yo's 25 points in their first-round encounter.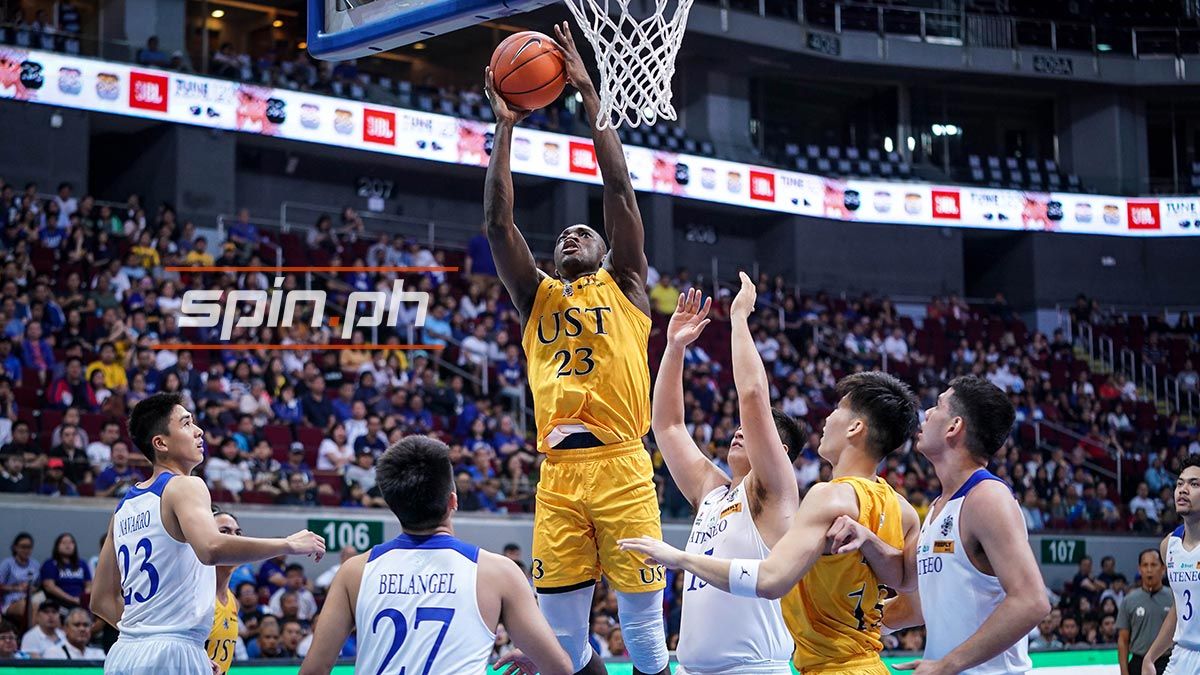 Continue reading below ↓
Recommended Videos
"We did a better job in the first half, really understanding who their primary scorers were and keeping them in check."
And the result speaks for itself, with the usually high-octane Growling Tigers, which have netted 81.0 points per contest, being held to a season-low 52 points in this matchup.
Even Chabi Yo acknowledged the extra attention put on him whenever he was on the court.
"They busted me up," he said. "They don't want me to get the ball and when I get it, they pressured me. I didn't read enough because there are some situations that I should kick the ball out when they're doubling and pressuring me. All my shots were far shots."
Chabi Yo, however, vowed to be better in the event of another match against the Blue Eagles.
"I'll fix my mistakes and come back," he said.