UNBEATEN as Ateneo was this UAAP Season 82, coach Tab Baldwin clarified that the road to perfection wasn't an easy one to tread.
That journey got all tougher with University of Santo Tomas and coach Aldin Ayo standing in its way to immortality.
"It wasn't easy," he insisted.
The American-Kiwi coach is fully aware of the threat the Growling Tigers gave, bannered by MVP Soulemane Chabi Yo, Rookie of the Year Mark Nonoy, and key cogs Renzo Subido, Rhenz Abando, CJ Cansino, and Brent Paraiso.
It certainly spelled problem for the history-chasing Blue Eagles as they understood that as dominant as they are all-year long, the road to a three-peat and a 16-0 record wouldn't be a breeze.
"It was extremely difficult and I think I've said enough times that Aldin and his team, they come at you hard. I think if you take it lightly, you lose. Simple as that," he said.
"And we didn't take them lightly. We prepared extremely hard. I'll leave it up to all of you to decide the fairness of the outcome, but Aldin and his team fight hard. They are a good basketball team and they have a lot of weapons on that team."
Continue reading below ↓
Recommended Videos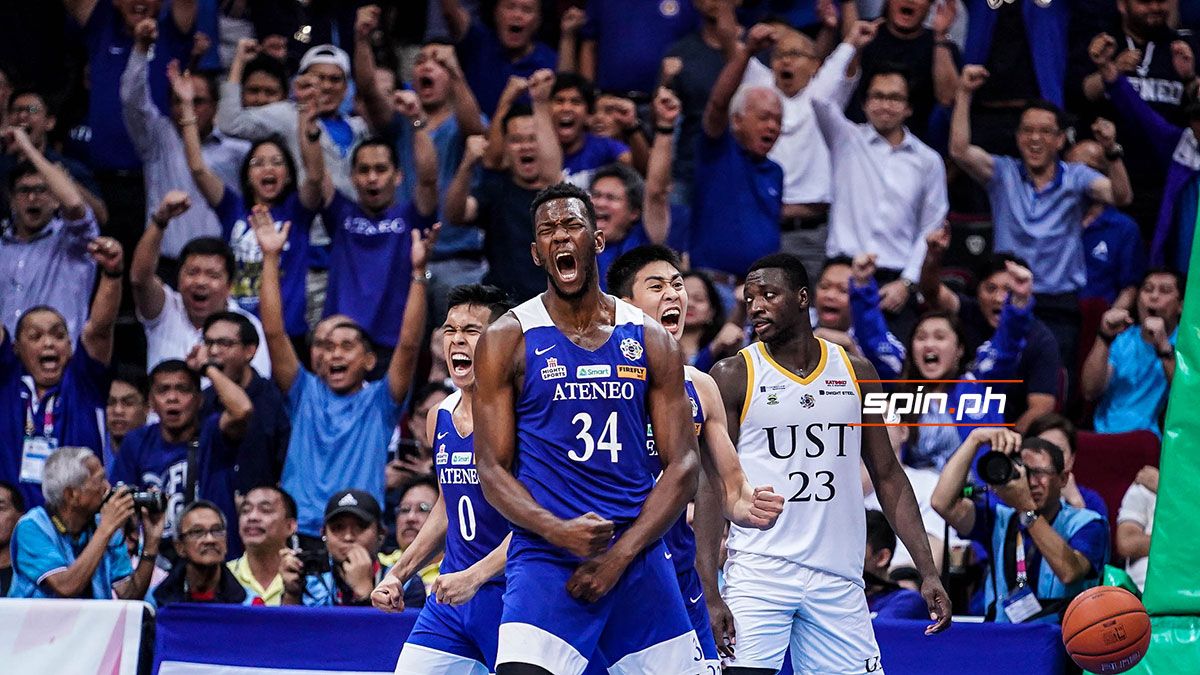 Of all the teams in the UAAP, it was the Growling Tigers who posed the biggest threat to the Blue Eagles' title-retention bid, some of which many prophesized after their tight 71-70 classic back in the first round -- the closest any team has gotten against the defending champions.
UST also held the lowest losing margin to Ateneo, falling by 7.5 points in their elimination meetings heading into the Finals.
And although the scores may not show how tough of a war it was, take it from Baldwin himself on how difficult it was for him to prepare his side against Ayo's.
"It was a battle. We thought it would be a battle and we're just very pleased to come out as victors in the battle," he said. "The fight that they showed in this Finals, I think it really flattered us. I think that they gave out their all on the court, and what they had to give, that really flatters us. I appreciate all of them and I respect them also."
That's why the 61-year-old bench tactician only has immense respect for the Growling Tigers, the only team that he believes did not back down from the challenge of toppling his powerhouse Blue Eagles.
"I think with all the teams that we've played, they're probably the one team that tries to impose themselves on us," he said. "I think most of the other teams were trying to defend themselves from us imposing ourselves on them, particularly our defense. But he comes out to attack. He comes out and he makes no concessions to anything we might have achieved coming into the game. He plays each game on its merit. You can tell that the team was not beaten when they came out to play today."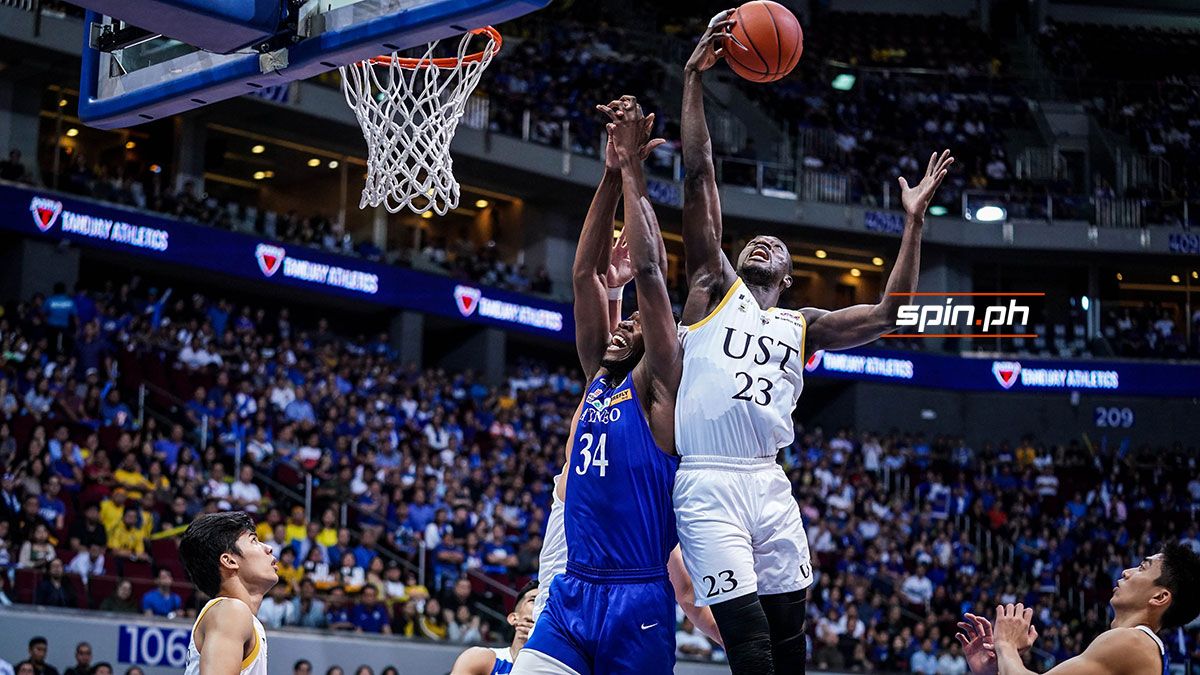 And Baldwin's high regard is certainly given to Ayo, whom the former Gilas Pilipinas certainly holds high adulation for with the way he has held his teams from then to now.
"He and I, away from the games that we played, haven't really had the chance to sit down and just talk life and talk basketball. I think that, to be honest, our respect is as coaches for another. What kind of fool would I be if I didn't respect what he puts on the court? It's really outstanding, the way his team plays. Tactically they're tough, physically they're extremely tough," he said.
"Respect is an easy thing to do. Again, I would be the most arrogant jerk in the world if I didn't respect what he puts out there on the floor. I know how it feels to be in his shoes. I don't need to labor the points anymore. It feels rough, it's not easy. He's close to his team. They will console one another and they will come back with a fighting spirit next year which is just typical of them."
This early, Baldwin is already expecting UST to be a force to be reckoned with come next season as Ayo and his boys will once again give problems to the rest of the league.
"We certainly know what kind of team they'll be next year. They're gonna be extremely difficult, extremely strong basketball team and I have huge respect for (Ayo) and his team."