BRENT Paraiso and Renzo Subido dialled up the threes late, helping University of Santo Tomas sink University of the Philippines, 84-78, on Wednesday in the UAAP Season 82 men's basketball tournament at Mall of Asia Arena.
Paraiso nailed the go-ahead three-pointer with 52.5 seconds left before Subido buried the dagger three with 26.7 ticks left to make it an 82-78 affair, giving UP coach a rude reception in his return from suspension.
The timely baskets enabled the Growling Tigers to complete a sweep of the Fighting Maroons this season and rise to solo third place with their 6-5 (win-loss) record.
"Being a young team and making the right decisions down the stretch, that was big for us," said UST coach Aldin Ayo. "I told them to make every possession count, execute the plays, and make the right decisions, and they did."
Subido knocked down 13 points on a 3-of-6 shooting from downtown, to go with five rebounds and five assists while Paraiso got six points and four boards in a game where Ayo benched Rhenz Abando.
Sherwin Concepcion led UST with 16 points and five rebounds while Beninese high-flyer Soulemane Chabi Yo tallied a double-double of 14 points and 10 boards.
Continue reading below ↓
Recommended Videos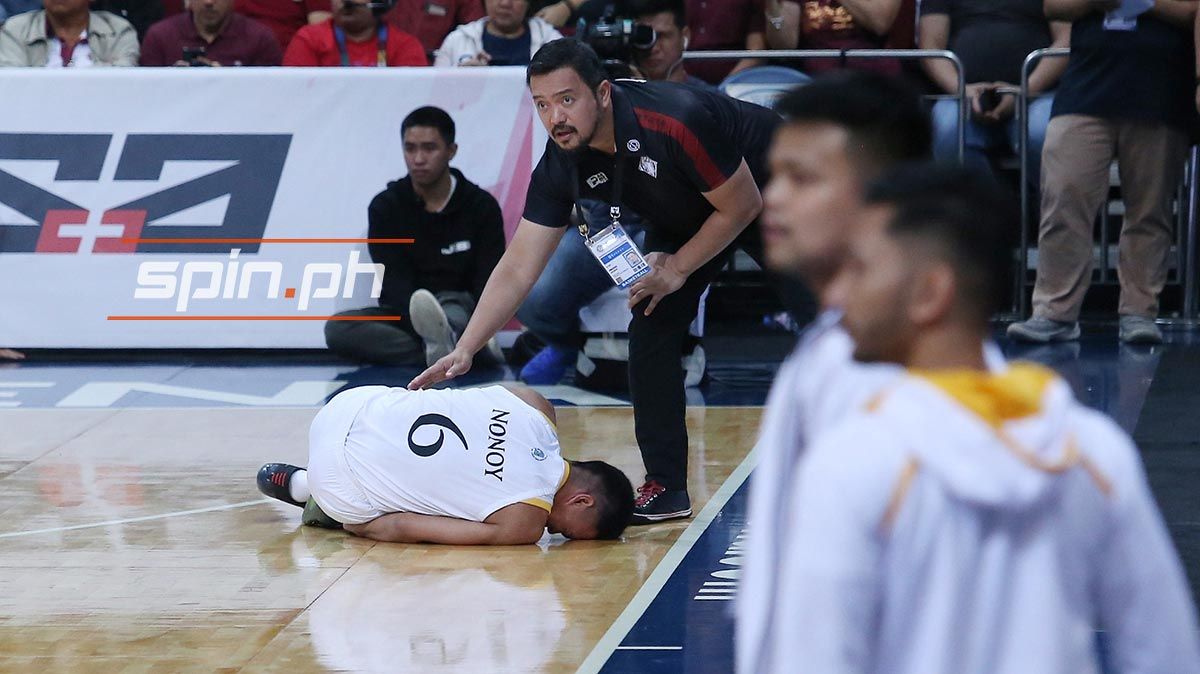 CJ Cansino also had his finest performance to date with 12 points on a 4-of-8 clip from downtown as he led a hot start that saw the Tigers hit 12 three-pointers in the first two cantos before finishing with a 16-of-42 clip.
Kobe Paras finished with 18 points, five rebounds, two assists, and two blocks despite hurting his right shoulder in the second quarter.
Jun Manzo added 12 points, seven assists, and four boards, while Ricci Rivero got a season-best 12 points, along with five rebounds in the defeat.
Despite the loss, UP remained in second place on a 6-4 card.
The scores:
UST 84 - Concepcion 16, Chabi Yo 14, Subido 13, Cansino 12, Huang 9, Ando 7, Nonoy 7, Paraiso 6, Bataller 0, Bordeos 0, Cuajao 0.
UP 78 - Paras 18, Manzo 12, Rivero 12, Gomez de Liano Ja 11, Akhuetie 10, Gomez de Liano Ju 5, Mantilla 3, Murrell 3, Prado 2, Webb 2, Jaboneta 0, Spencer 0, Tungcab 0.
Quarters: 23-22, 48-41, 60-57, 84-78.