SOULEMANE Chabi Yo ticked off another box in his hitlist, outplaying reigning UAAP MVP Bright Akhuetie on Saturday.
The Beninese forward posted 18 points, 18 rebounds, two steals, one assist, and one block as he led University of Santo Tomas to a 2-0 record courtesy of an 85-69 victory over University of the Philippines.
"He's the MVP, but on the court, you can't look for that. It's equal opportunity when were on the court," testified Chabi Yo after his fearless encounter with his Nigerian foe.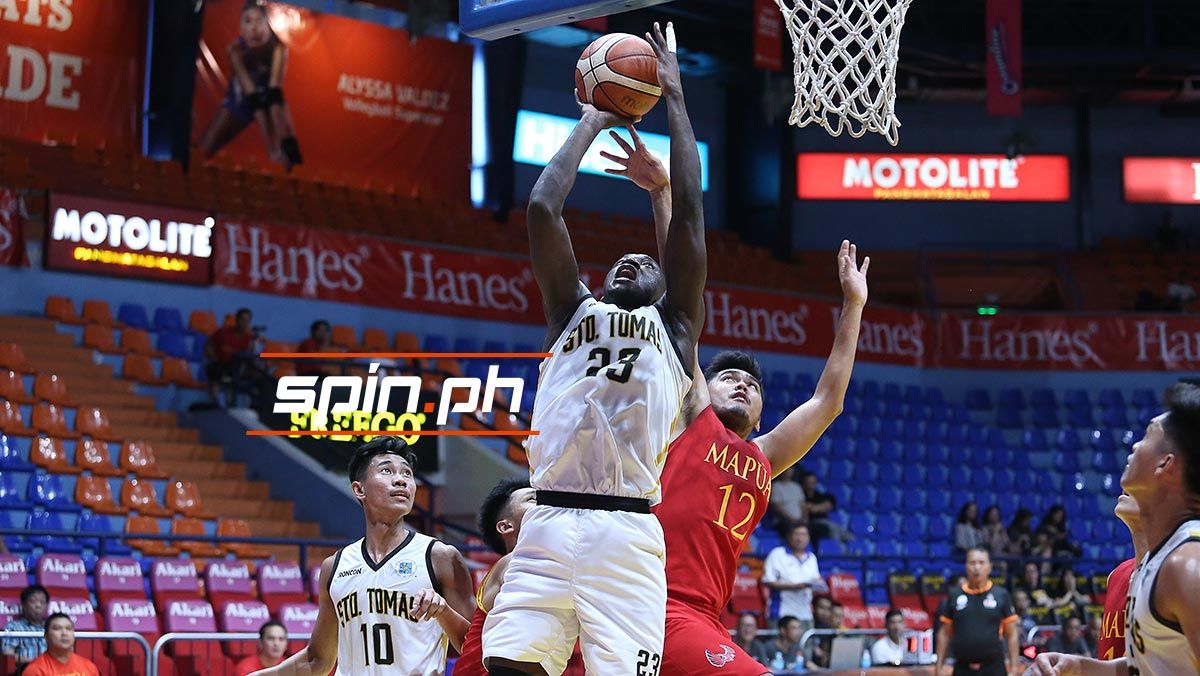 Meanwhile, Akhuetie registered 19 points, 16 rebounds, and three assists, but obviously struggled to keep up with his younger and more athletic peer.
Continue reading below ↓
Recommended Videos
Chabi Yo said that his pride stems from the confidence given to him by coach Aldin Ayo, especially in this duel against last year's runner-up, which helped him in this matchup against Akhuetie.
"We don't care if he's the MVP or a great player," he said. "Just give your best and play with what you know, do what the coach tells you to do, follow the instructions, don't be selfish, and want it more."
But that isn't just on him, as Chabi Yo noted that the team's early success isn't solely reliant on his brilliance but rather, the whole squad.
"We play with a system and we just have to play united. We know UP is a talented team, but if we play as a team, we will win. We have the motivation, so we'll play with that motivation and give all that you have," said the 6-foot-6 high-flyer.
As much as UST delivered a statement win against UP, Chabi Yo believes that there's so much more his side can accomplish as the Growling Tigers aren't just out to live up to the grand expectations but also ascend greater heights.
"We're here to compete and we're looking for the championship. We are not participating in the league just to be in the Final Four. You always want the highest one which is the championship, so we'll fight for it. If we reach that, it's ok, at least we gave our best, but if we don't achieve it, we have to work hard and come back," he said.
And what better way for Chabi Yo and the Growling Tigers to test their mettle than against the defending champion Ateneo on Wednesday.
"We just don't need to be pressured. Enjoy the game, run the system, and let's play defense and play as a team. That's all," he said.