UNIVERSITY of Santo Tomas forward Chabi Yo leads the MVP race after the first round of the UAAP Season 82 men's basketball competitions.
The Beninese high-flyer amassed 82.71 statistical points (SPs) after averaging a league-best 19.9 points and 15.3 rebounds, to go with 1.6 assists and 0.9 blocks to lead the Growling Tigers to a 4-3 record.
Ateneo slotman Ange Kouame is a close second with 81.43 SPs after averaging 14.0 points, 13.1 boards, a league-high 4.9 blocks, 1.1 assists, and 1.3 steals for the undefeated Blue Eagles.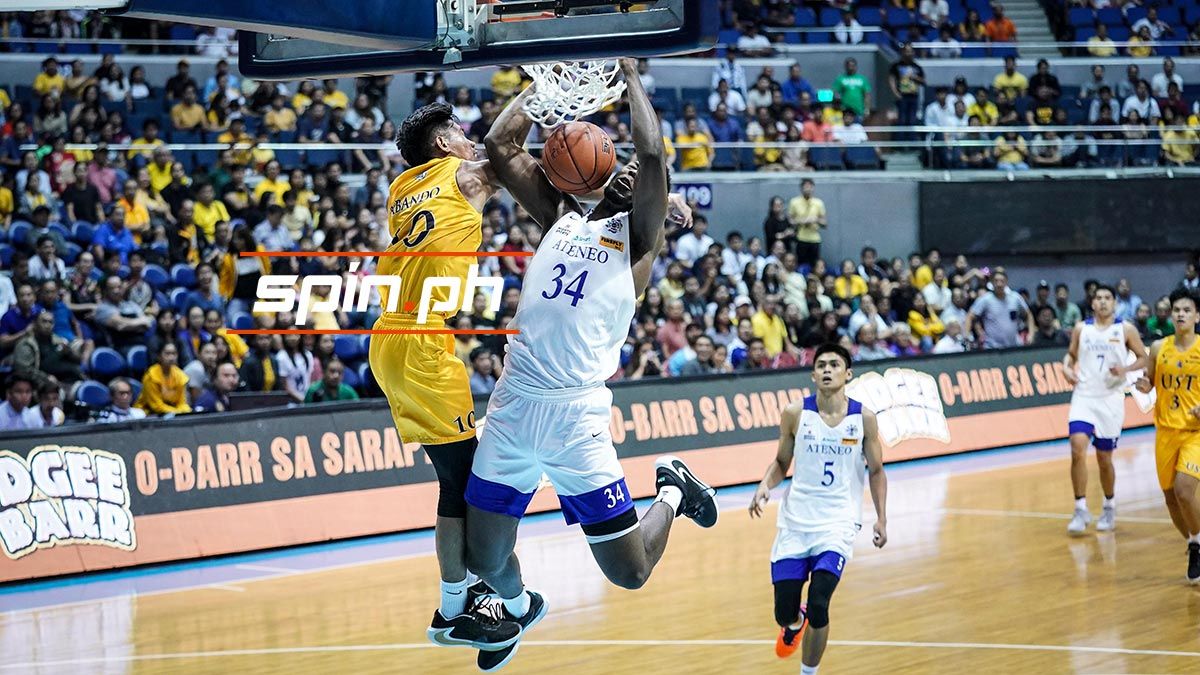 Last year's MVP Bright Akhuetie third at 69 SPs after collecting 14.6 points, 12.0 rebounds, 1.7 assists, 1.7 steals, and 0.9 rejections, leading University of the Philippines to a 5-2 card.
Continue reading below ↓
Recommended Videos
The Fighting Maroons' highly touted forward Kobe Paras sits at fourth with 65.2 SPs for his 18.4 points, 5.6 rebounds, 1.4 assists, 1.4 blocks and 1.0 steal, as UE's Senegalese reinforcement Alex Diakhite rounds out the top five with 64.83 SPs for racking up 15.2 points, 12.7 rebounds, 1.8 assists, 1.7 blocks, and 0.8 steals.
Completing the top 10 are UE's Rey Suerte (62.29 SPs), the La Salle duo of Jamie Malonzo (61.5 SPs) and Justine Baltazar (58.57 SPs), Ateneo's Thirdy Ravena (57.71 SPs), and Adamson's Congolese big man Lenda Douanga (56.86 SPs).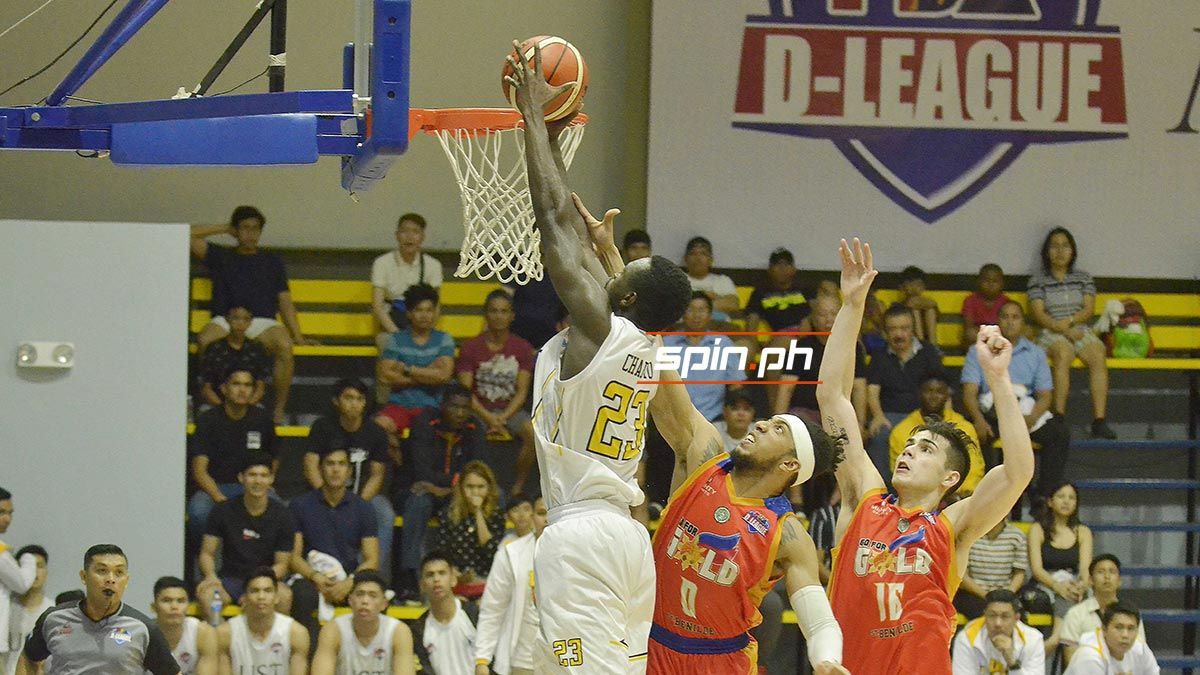 Meanwhile, UST guard Mark Nonoy emerged as the top contender for the Rookie of the Year race with his 38.29 SPs, after gathering 9.6 points, 4.1 rebounds, 1.9 assists, and 0.7 steals.
UST's Soulemane Chabi Yo leads the MVP race to end the First Round. Closely behind are Ateneo's @kouameangelo1, UP's @bright_bigtinzz and @_kokoparas, and UE's Alex Diakhite. #UAAPSeason82 @spinph pic.twitter.com/7pAGxvx9fX

— Randolph B. Leongson (@dolphtrythis) September 30, 2019