SOULEMANE Chabi Yo wanted to be in this position since the start of the UAAP Season 82: to be in contention for the championship.
And after University of Santo Tomas' thrilling 68-65 victory over University of the Philippines on Wednesday to be the last team standing in the stepladder semis, the Beninese high-flyer gets just that opportunity against the defending champion and three-peat-seeking Ateneo in the Finals.
"That was our goal: to win the championship. Now, we're one step closer. We have to give our best," he said after posting 22 points, 16 rebounds, one assist, one steal, and one block in the win.
"We have to look back to the time where we're practicing five to eight hours a day, all the sacrifices we did, going hard every practice."
It was a magnificent run for the Growling Tigers, climbing from being the four-seed to get to this position capped off by flexing their mastery of the Fighting Maroons.
But with the Blue Eagles waiting in the wings, the 6-foot-6 forward knows that the España side needs to step up their game to finally end their 13-year title drought.
UST need not to look far for motivation, going 0-2 against Ateneo in the eliminations. The Blue Eagles took the slight 71-70 win back in September 11, before the Growling Tigers took the 66-52 defeat in October 5.
Continue reading below ↓
Recommended Videos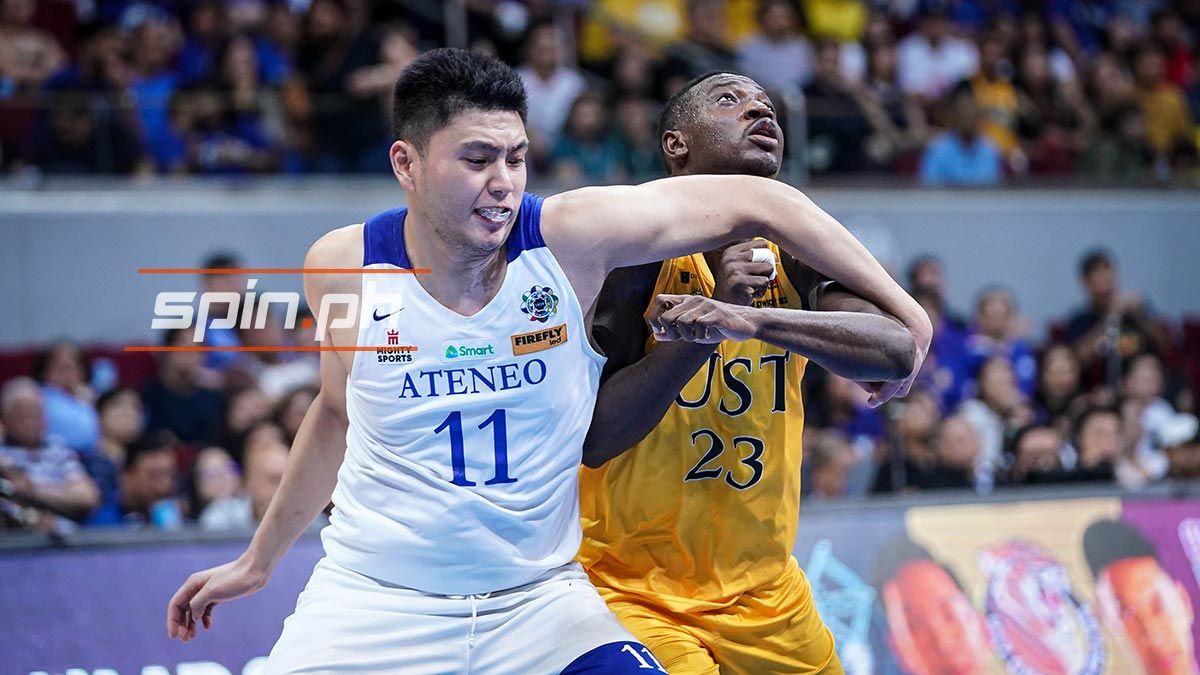 Asked if he's driven by vengeance, Chabi Yo just answered in the affirmative.
"Yes," he said with authority.
"If we're to win against Ateneo, we have to be more disciplined than them, trust the system, and play good defense," elaborated the Season MVP.
"Of course, we have to finish our shots and make sure we don't have that many mistakes because that's an experienced team. If you make a mistake right away, they can benefit from that. So we have to be focused and mentally tough."
Game One is on Saturday at Smart Araneta Coliseum.