THE dream shoes of some of the upcoming basketball stars in the UAAP today tells a lot about the preferences of this generation's on-court idols.
Take the University of the Philippines' prized rookie Juan Gomez de Liano, for example.
Not only does he share a resemblance to the youngest of the much talked about Ball family in LaMelo, thanks to their same hairstyle in their high school days, but the Maroons cager also wants to be a Big Baller himself when it comes to his dream kicks.
"I probably want to cop the BBBs. The ZO2s. I want that," said de Liano, referring to the $495 signature shoe of Los Angeles Lakers rookie Lonzo Ball from the family owned Big Baller Brand.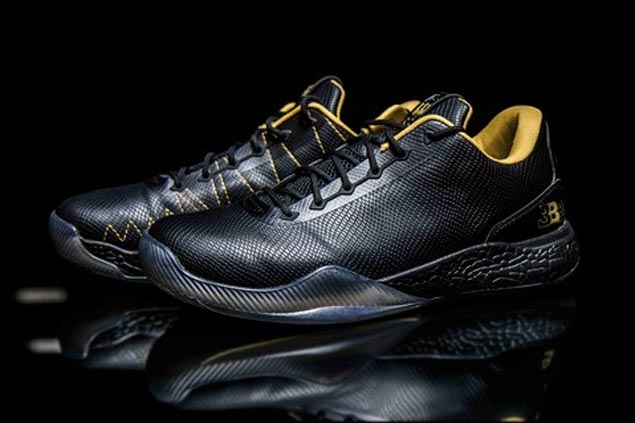 Far Eastern University's Jasper Parker, on the other hand, seemed to be inspired by the other rookie from the Lakers as he was mesmerized by the shoes that Kyle Kuzma rocked on Halloween night, the customized Nike Kobe Mid A.D Joker edition.
"I like sticking with Kobes, but recently I like the KDs. It's kinda tough, I'm more of a Kobe fan. Lately, I saw the Joker edition that came out. I really want to get those," said Parker.
With a sleek purple style and the face of one probably the most iconic comic book villains of all time, that pair is definitely hard to miss.  
Alvin Pasaol, the guy who recently scored 49 points this season, is also a Kobe fan himself.
Though admittedly not picky, Pasaol describes the Kobes as his dream shoes mainly because he shares the same 'Mamba mentality.'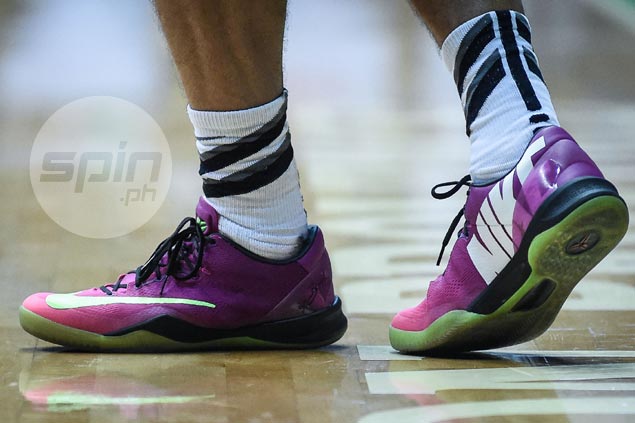 With his scoring outburst against La Salle, a few people could disagree with that.
"Siguro, Kobe, kahit ano basta Kobe. Same siguro kami na mentality," said Pasaol. "Pero ang ginagamit ko ngayon Paul George. Last few games, ayun ang ginagamit ko, pero Kobe talaga ang gusto kong sapatos."
While some have interesting choices, National University gunner JJay Alejandro opts to stick with one classic favorite.
Sporting a D-Rose 7 right now as he leads the Bulldogs to one final push for a semis seat in the UAAP Season 80, Alejandro says that his dream shoes has always been the most famous shoe of the greatest to ever lace a pair on the hardwood.  
"Ngayon I'm wearing D-Rose 7 kasi comfortable. Tiyaka before the season, ito lang ang shoes na napa-bless ko bago ng season," said Alejandro. "But the dream shoes? Jordans. Jordan 11."
Alejandro didn't specify what kind of 11s he really dreams of, but he really can't go wrong with any of the iconic pair's versions with the likes of Breds, Concords, Columbia and the 72-10 as some of the most famous colorways of the shoes.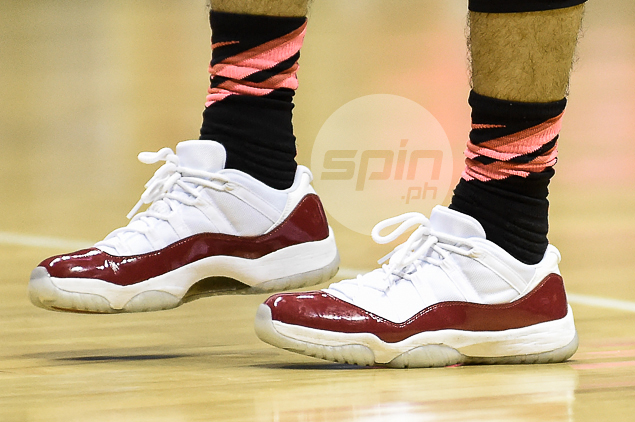 Some of them, however, kept their choices simple and stayed true to the brand they endorse.
Arvin Tolentino of Far Eastern University and Ateneo's Matt Nieto don't really have 'dream shoes' per se, but they do have their own preferences – and it definitely involves their own sponsors.
"Dream shoes, di talaga ako mahilig sa shoes, di talaga ako sneaker guy, siguro kung ano lang talaga meron, kung maganda I'm happy," said Tolentino. "Pero ang favorite shoes ko is Lillard two, kasi endorser ako ng Adidas, and then itong Harden itong volume two din.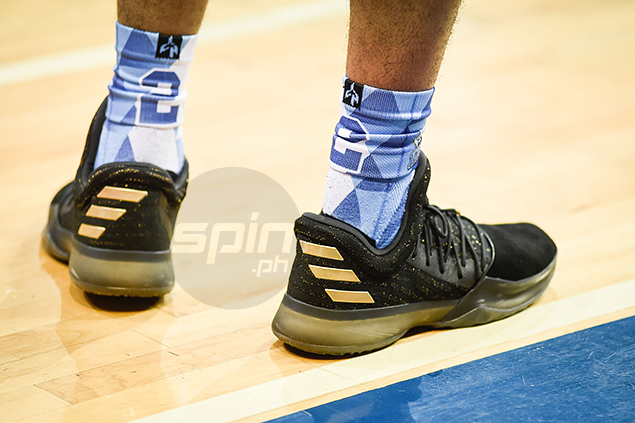 "LeBron soldier, I used that third game after ng FEU. Wala pa siyang talo. Nasira na nga yan, pinaayos ko lang driver ko," Nieto added.  "Dream shoes? Kung ano ibigay lang sa akin Nike, mostly LeBrons or Kobes, either one of those."
Like the two, UP star Paul Desiderio isn't picky himself, but has one instant answer in mind for his dream shoe, with a kicker.
"Dream shoes? Wala naman. KD 7 lang talaga ako e… bakit, bibigyan mo ba ako?" Desiderio said in jest.