PHILIPPINE Sports Commission (PSC) chairman William 'Butch' Ramirez admitted he is bothered by reports of a men's varsity squad belonging to a leading Catholic school defying pandemic protocols to train in Sorsogon.
Ramirez rued values and virtues are now the least of the priorities in sports as winning at all cost takes precedence.
"Does winning always mean everything else takes second place? Are we so focused on winning that we are ready to compromise important matters like the safety of the youth we are supposed to guide?" asked the 70-year-old educator and sportsman.
Ramirez made it clear the views are his own and do not represent the general stand of the PSC on the issue.
He made the reflection in the aftermath of the controversy surrounding the University of Santo Tomas Tigers reportedly holding a training bubble since June in a Sorsogon town where coach Aldin Ayo is a three-term councilor.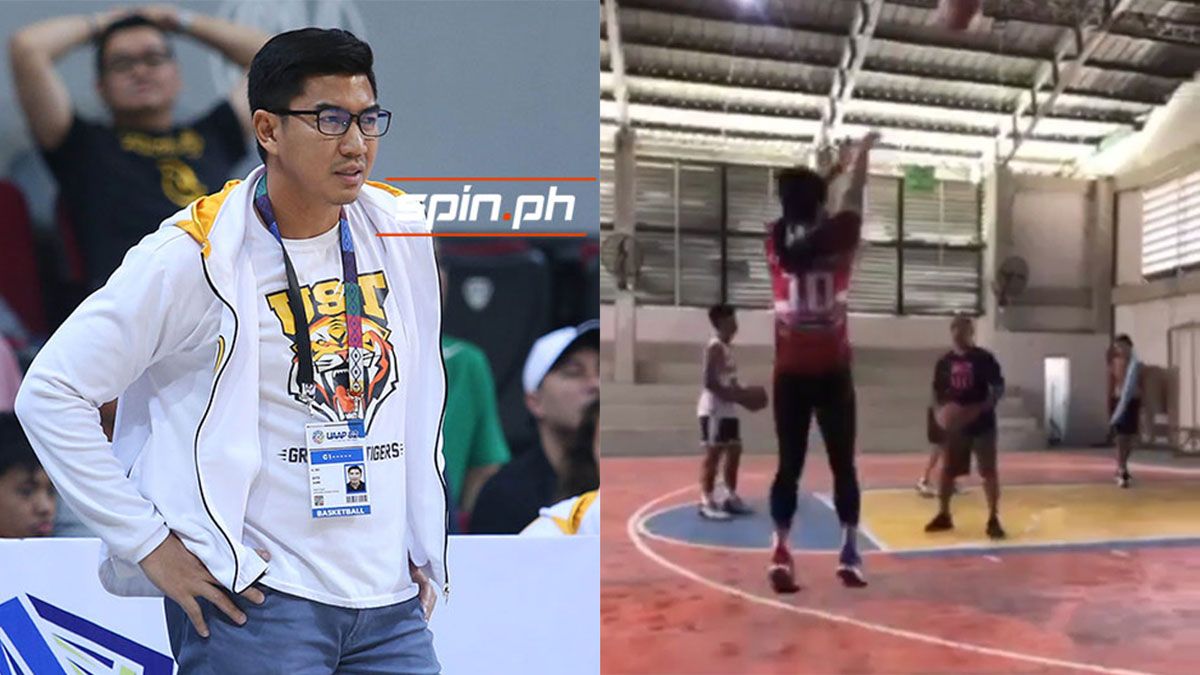 ADVERTISEMENT - CONTINUE READING BELOW ↓
The issue is now being investigated by the school administration, whose report will be submitted before the UAAP board within the week.
Ramirez said the PSC has left it to the UAAP to resolve the issue.
"The PSC recognizes the authority of the University Athletic Association of the Philippines (UAAP) on this member-team, and we are giving them the chance to clarify matters internally," said Ramirez,
Still, the PSC chairman can't help but reflect on its effects to sports in general.
"This issue brought to fore one glaring reality that we face in the field of sports as in all other aspects of life – moral challenges," he pointed out.
"As an elder and leader in Philippine sports, I have a vision for virtues and values to be given equal weight as winning in sports programs. In this vision, I see partners in local government units, sports officials and schools, where discipline and character are nurtured outside the home," added Ramirez.
"It is for this reason that the issue, for me, is much bigger than sports. It touches on a sensitive facet of our society that questions our priorities."
He said the PSC is bound to uphold whatever government dictates, especially since it is part of the tripartite group tasked to oversee physical activities at this time of the COVID-19 pandemic, along with the Department of Health (DoH), and the Games and Amusements Board (GAB).
The three lead government agencies were the ones which crafted the guidelines and health protocols to be followed by pro athletes in basketball, football, and boxing once workouts and training officially begin.
The DoH, GAB, and PSC already sat down with UAAP officials last week to discuss the controversy surrounding possible quarantine violations by UST. Invitations were also extended to the administration of the Pontifical school, which 'politely declined.'
"We are bound by duty to ensure that government-imposed safety protocols are observed for the safety of our athletes and the community they move and live in," said Ramirez. "We cannot over-emphasize how important it is to be good followers at this time of our nation's journey."
As head of the country's government sports agency, Ramirez said it is his duty to safeguard the Filipino athletes.
"We made every effort to send home every one of our more than 1,600 national athletes home, Their safety weigh more than any color of honor that continued training may produce," the PSC chairman added.
"I believe this sets the tone for all other teams to follow. Safety is priority. Your life, dear athletes, is more important than any medal could ever equal."
Ramirez said every individual should do their part and become responsible citizens.
"The government may not be able to monitor all activities, violations or actions, but as citizens we are all equally responsible for what we do and what we ask others to do for a cause or intention," he stressed.
"Let us all care for one another in whatever way we can. If not as citizens, let us do it as brothers and sisters to one another."