KAI Sotto is now the Philippines' next great hope - a gangling 7-foot-2 wunderkind who fans hope will become so good some day to be the first homegrown Filipino player to make it to the NBA.
He needs all our prayers.
Actually, he's not the first to harbor that dream.
Johnny Abarrientos nearly got his chance in the nineties, but the call from the Charlotte Hornets never came. June Mar Fajardo almost had an NBA D-League tryout back in 2011 courtesy of legendary mentor Tim Cone through Dallas scout Jim Kelly.
There were also a handful of those who tried.
Japeth Aguilar left Ateneo for Western Kentucky in 2007, got to the D-League after the Santa Cruz Warriors drafted him in the seventh round at 109th overall in the 2012 NBA D-League Draft, largely serving as a practice player before coming back home in 2013.
It was Bobby Ray Parks' turn in the 2015 NBA D-League Draft, with the Texas Legends selecting him in the second round, 25th overall. The two-time UAAP MVP out of NU played one season with the Dallas Mavericks affiliate, averaging 4.6 points and 1.9 rebounds in 32 games before returrning home.
Kiefer Ravena was signed as a developmental player by the Texas Legends but, like Aguilar, never got to see action in the NBA D-League.
Continue reading below ↓
Recommended Videos
All three never made it. But they sure want to see Kai Sotto try.
"Go for it," said Parks, the most vocal in his support for Kai among the three. "Even if I had a son, I would tell him go to the States. If that's his dream of making it to the NBA, that's what he has to do. People will give their own left arm for it.
"He has the talent, he has the height, and I wish him all the best. I just wish he gets put in a position as early as now to be in that line of competition," the two-time UAAP MVP continued.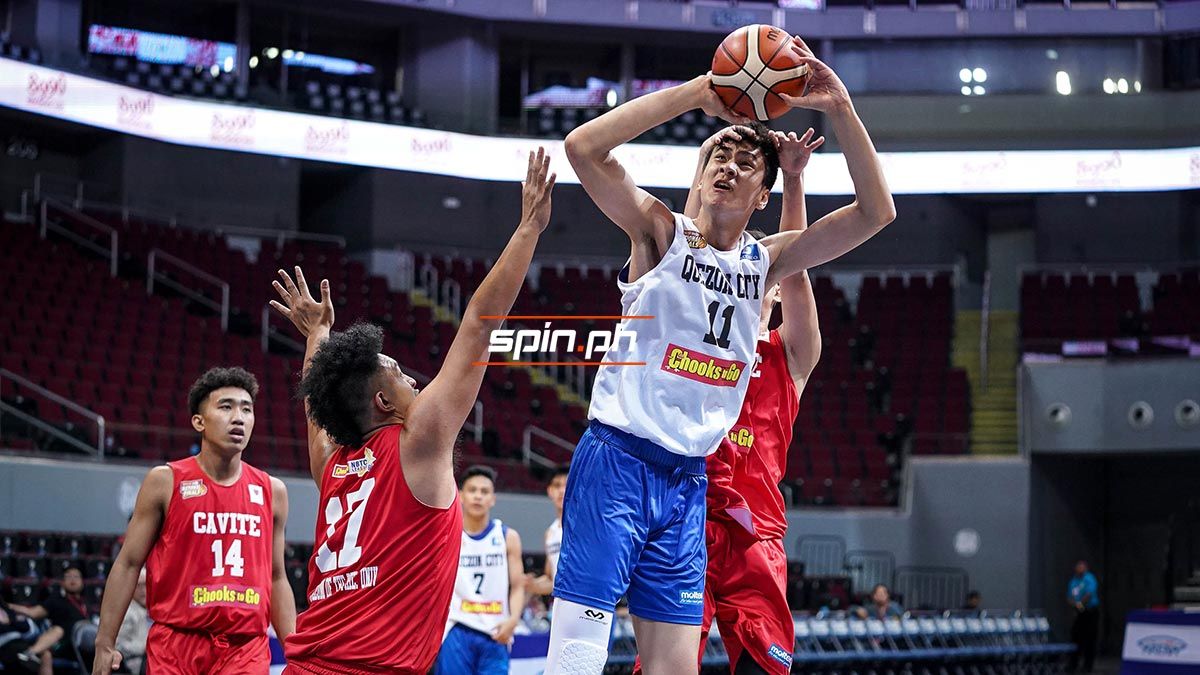 Aguilar, now a PBA star and a mainstay of the national team, said the prodigious teen will have to overcome several challenges, homesickness among them.
"For sure, the biggest challenge is that he will be outside of his comfort zone," said Aguilar. "Syempre it's an unfamiliar place, away from his family, he will definitely feel homesick. He will definitely have an adjusting period to their culture as well as the basketball culture there."
That's where a tough mentality comes in, Parks said. "He needs to be mentally tough cause you're there alone. You start from scratch."
"Here, basketball is basically like being an artista, you're always in the limelight. But there, you're treated like you're nothing. Are you mentally tough enough to go through that? And it's not for everybody. It's the road that not everybody takes."
Aguilar warned about the high level of competition overseas, saying Sotto will come have to prove himself either in Europe or US against players who are as tall, if not taller than him.
Work ethic, he added, usually separates the grain from the chaff.
"The level of competition is definitely higher with people around his size and athletic ability and they will all have the same goal. Kai will really have to work hard and put in the hours," elaborated Aguilar.
The journey will turn the boy into a man, Aguilar added.
"Three hours on court, three hours of weights and conditioning, iba yung pagod doon, iba yung exhaustion na mararanasan niya sa level of training doon. It will be physically taxing as well as emotionally draining. It's going to be a journey for him from being a boy to becoming a man."
Ravena agreed, saying, "He just needs to be mentally stronger and tougher kasi when he gets there, he will face people with the same size or even bigger, di ba?"
But there's really no doubt for all three on Sotto's capability of reaching his dreams and being the first homegrown Filipino player to suit up in the NBA.
"I think he'll make it. I wish him all the best, I really want him to make it," said Parks. "The door is open. We've broken barriers already. It's time to step up on that light. Hopefully, he gets to develop his skills there because the competition is tough."
Aguilar added: "It's definitely going to be difficult and competitive, but as long as he works his butt off and surrounds himself with the right people, I think he will make it.
"At the end of the day, he has the support of every Filipino coupled with his desire to achieve his goal. He already has the height, natural talent and all the potential, but with advanced and world-class training, it brings him closer to the possibility of getting into the NBA."
Ravena is just as optimistic.
"He has one foot inside already with the attention he's getting and how large of an improvement he's had in terms of his game," he said. "He just gotta wake up and realize it's not a dream."