JAMIE Orme-Malonzo didn't waste any time introducing himself to Filipino fans, putting Thirdy Ravena in a poster in his UAAP debut.
The 6-foot-7 high-flying forward got on the open court and delivered a double-pump dunk past the two-time Finals MVP at the 6:12 mark of the first quarter in the first Ateneo-La Salle face-off of his one-and-done UAAP career.
"Very crazy, very crazy. I love it. It's a great feeling," he said of the shrieks his dunk drew as he marked his arrival for the Green Archers.
But the Portland State alum knows that he can't put too much weight on just one highlight.
Continue reading below ↓
Recommended Videos
"It's basketball. Stuff's gonna happen like that and I'll try and not think about it too much," he said.
Orme-Malonzo has every reason to feel down, especially after La Salle suffered an 81-69 defeat to Ateneo in its UAAP Season 82 men's basketball tournament debut.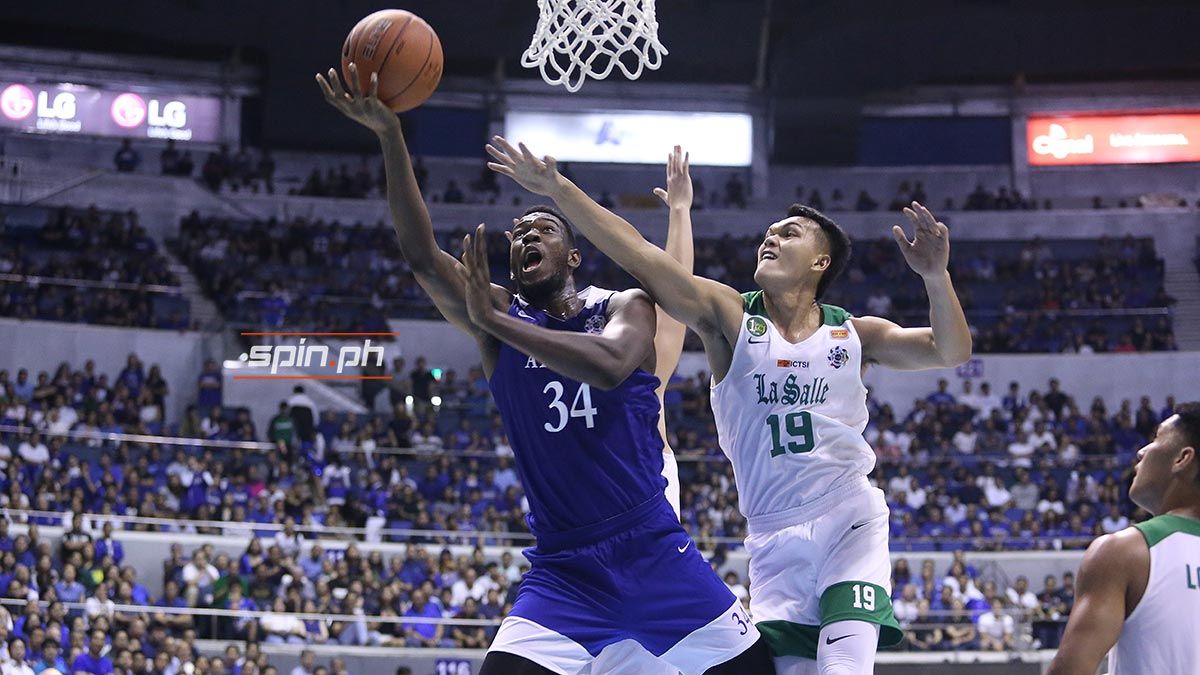 He posted a double-double of 18 points, 10 rebounds, two assists, and one block, but he knows that there's still a lot of things this team needs to improve on - more so for him and fellow "one-and-done" players Keyshawn Evans-Meeker and James Laput-Pado.
"I think we just have a few things to figure out," he said. "I think we're gonna fix it along the week and we're just gonna get better. Opening up with the best team in the league probably is always going to be a challenge but I think we have a lot of improvements we have to work on and I think it will be as good as said and done when It comes to time."
"Coming back to the Philippines, I wanted to make a name for myself and put on for the Philippines. Having everybody behind my back, it's a good feeling. That's why I came," said Orme-Malonzo.
Well, he's off to a fine start on that mission with the highlight dunk.