WITH the world still coping with the effects of the coronavirus (COVID-19) pandemic, Ateneo coach Tab Baldwin is putting a premium on his players' studies.
"We're trying to get all of our players into the summer sessions online just to get them a little bit ahead in terms of credits because the one thing we all have an abundance of now is time," he said during the Coaches Unfiltered podcast.
"We can use that time productively in various aspects of our life and that's a good thing. "
Ateneo will be implementing online classes for the first semester, giving the players ample time to cross out all of their academic obligations before returning to training, whenever that may be.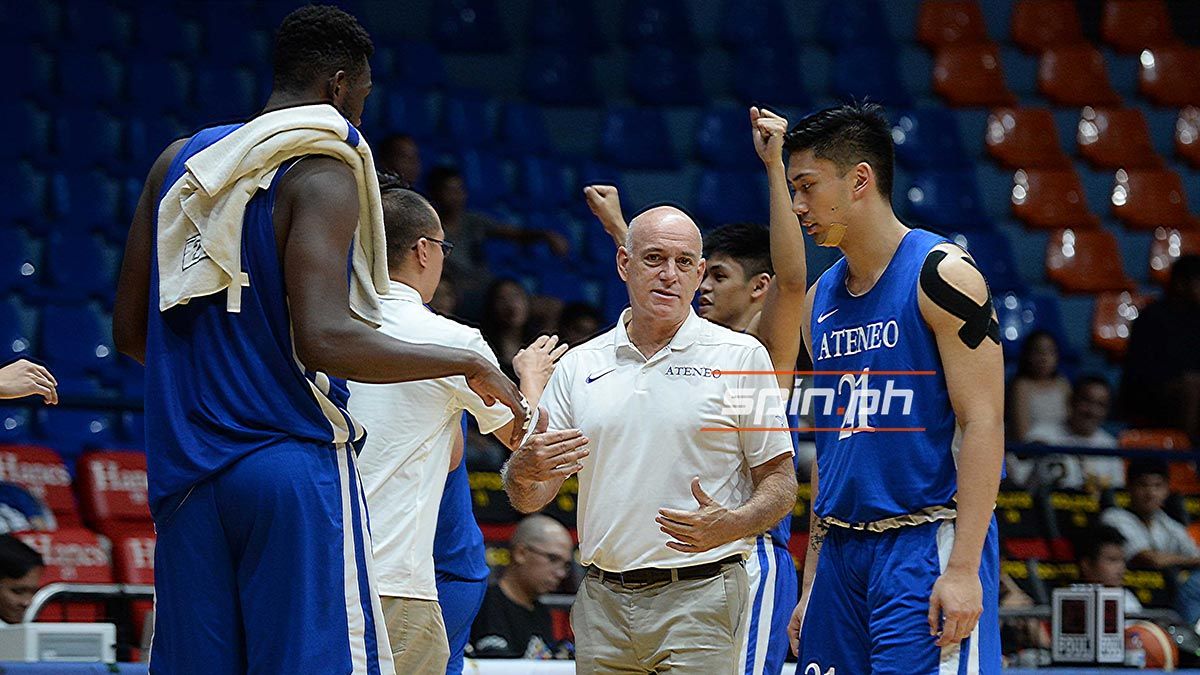 Continue reading below ↓
Recommended Videos
"We want them all in the summer classes, get a head start on the fall semester, and when we are able to reassemble, whenever that will be, obviously our plan is going to be to get into a camp situation somewhere when the government regulations allow us to," he said.
Baldwin reiterated his stand that when it comes to Ateneo players, they're students first before athletes.
"We're nothing if we're not students, and that's been true. That's true in Ateneo for a long, long time," he said. "People can't cut it as a student, you're not a basketball player. So we have to incorporate that into whatever our plans would be in the upcoming months."
It doesn't mean, though, that they aren't monitoring the Blue Eagles' fitness throughout this quarantine period.
"Like most teams and most coaches, we are having our players do mostly physical workout training, monitoring it as best as we can through video and just continuing to correspond with the players in whatever positive reinforcing ways that we can," he said.
"We're actually not doing a lot of basketball discussion, we're leaving that for when we reassemble. And we're just allowing the players to focus on their families, the social environment that we all live in now, and their physical training."