CHICAGO - After much speculation, muddying the search with doubt and rumors, Topex Robinson is now officially the new head coach of the La Salle Green Archers.
"It's a dream come true," Robinson told me, his voice bursting with vivid enthusiasm and raw ecstasy.
"Back in 1995, I wanted to play for La Salle. I saw the school each time I passed by Rizal Memorial Coliseum and it got me dreaming. Now 28 years later, I get to coach the Green Archers. It's been a long journey," he added.
Robinson, 48, emerged from a long list of candidates for the high-profile job, including famous names such as Rajko Toroman, Louie Alas and Luigi Trillo.
Happily employed with the MVP Group as an assistant to coach Norman Black of the Meralco Bolts, Trillo did not actively pursue the position but a powerful alumni block pushed for his candidacy on the strength of a five-star resume that is burnished by PBA championships as both a head coach and an assistant.
ADVERTISEMENT - CONTINUE READING BELOW ↓
La Salle's long and exhaustive search explains why it took 19 days to name a new play caller after choosing to cut ties with Derrick Pumaren.
It wasn't only after Christmas when Robinson knew through a third party that he was being considered for the position. But no formal talks took place because the university wanted to wait for Pumaren's contract to expire last December 31.
UNDER PRESSURE
Meanwhile, a decision on whether or not to remain as head coach of the Phoenix Super LPG in the PBA beckoned for Robinson. With the Governor's Cup creeping in, the clock was ticking on him to re-sign and assume the position he has held the last three years.
That's when Topex decided to turn down the Fuel Masters' six-month, P400,000 a month contract extension offer. God knows how many sleepless nights he spent tossing and turning over that decision.
I knew he had the smarts, the high basketball IQ. But, by golly, I didn't know Topex had the guts to leave so much money on the table without the certainty of a new source of livelihood.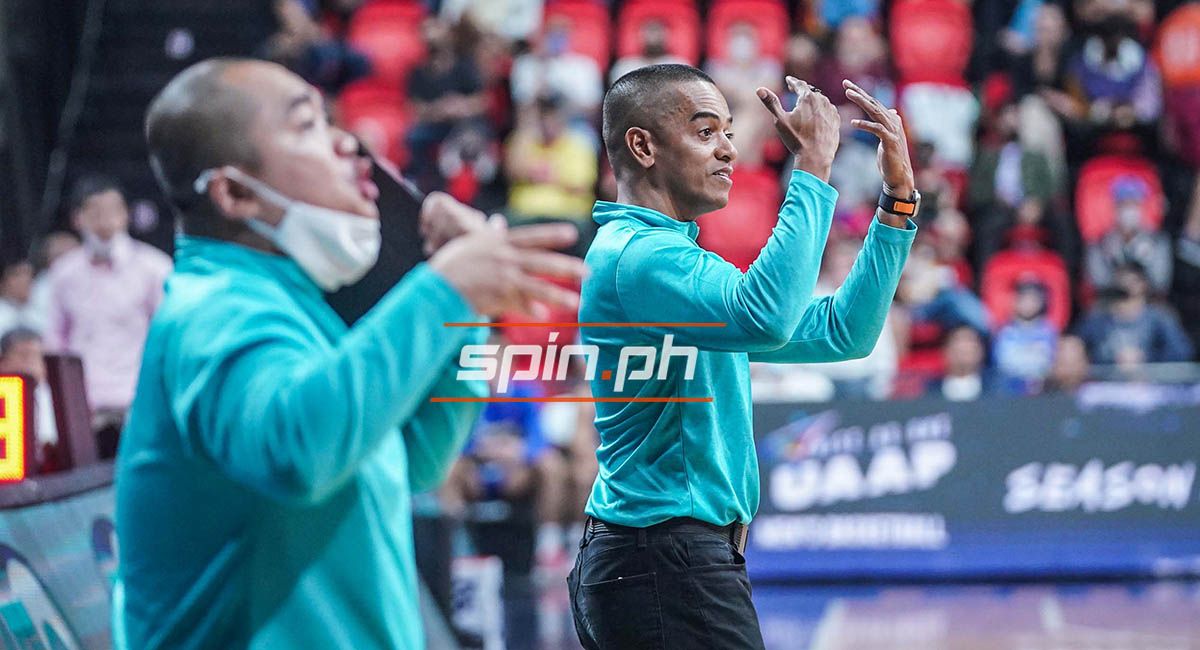 It was that giant "leap of faith" that helped convince the managers and University president Bro. Bernie Oca that Robinson was their guy, sources bared.
Topex Robinson bet on himself and won big.
How much exactly?
No one knows just yet but the monetary aspect of the job was the least of Robinson's concerns. He really, truly just wanted to coach at La Salle, first and foremost.
ADVERTISEMENT - CONTINUE READING BELOW ↓
AS THEY SAY, "LOVE WHAT YOU DO AND THE MONEY WILL FOLLOW."
News of the hiring quickly reached Tagaytay where Tab Baldwin is a Ninong to the wedding of one his former players at Ateneo, Matt Nieto.
"Topex is an outstanding coach and I fully expect him to get the best out of a very strong lineup," Baldwin, a four-time UAAP champion coach and the overseer of the Blue Eagles dynasty, told me in a text message.
That, he will do.
Robinson is a master motivator who has made a coaching career out of doing so much with very few to work with in his ever-changing Phoenix roster. With the myriad talent returning to La Salle for Season 86 of the UAAP, the possibilities are intriguing.
Topex Robinson had a PBA job that was his to keep for as long as he wanted it.
And he left it without a safety net.
ADVERTISEMENT - CONTINUE READING BELOW ↓
Some may deem it a reckless move. I say it's bold and courageous.
Dream it. Want it. And then work hard like a maniac to get it.
Life is beautiful.
Get more of the latest sports news & updates on SPIN.ph