[Here's the latest installment in our Where R They Now series]
LOUIS Kierulf went to the meeting with no expectations whatsoever. He in fact had no idea what the agenda would be. At the very least, he told himself he was going to walk out of it having enjoyed 'free lunch' and done a favor for a good friend and former professor who had asked him to meet with members of the UAAP board.
Next thing he knew, Kieruf had agreed to mount a production to put an entire UAAP basketball season on televison.
In nine days' time.
"I must be the most stupid person to say yes," Kierulf remembered telling himself as he walked out of the premises of Club Filipino in Greenhills on that day back in 1991 when he reached an informal agreement with the UAAP board to do the television coverage of the league's basketball games.
Everything happened in a blur and most of the bits and pieces are now forgotten, even for the man himself, but that singular moment now stands in basketball history as the day that launched what now stands as the biggest sports spectacle on Philippine television, bar none.
But making history was the least of Kierulf's concerns during that time. Louie had more pressing matters to attend to, like securing a TV block time, putting together a production team, signing members of the broadcast panel and securing the equipment before the season started in nine days.
Continue reading below ↓
Recommended Videos
"We talked on a Thursday and the UAAP starts the following Saturday," said Kierulf as he tried to piece together the events in an interview with SPIN.ph in a coffee shop just a number of floors down from his Makati home.
"I remember sitting there and the members of the board were discussing the eligibility of players when they turned to me and asked, 'Can you do the TV coverage?' I don't remember how I reacted but after a while I said, 'Give me a few minutes to make some phone calls," Kierulf added.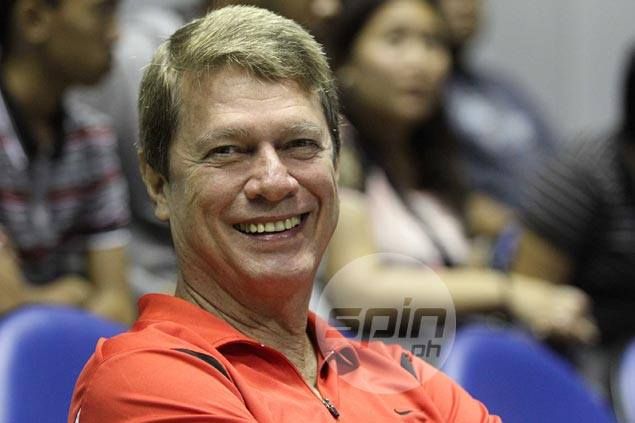 At that time, Kierulf, a mascom graduate of the University of the Philippines, was already immersed in the television business through the late-night Oh No, It's Johnny which he co-produced with Johnny Litton and Freddie Garcia, as well as a number of US shows like Lifestyle of the Rich and Famous which he brought to local networks.
Kierulf had no involvement in basketball whatsoever before signing a three-year deal with the UAAP board for the league's broadcast rights. Top players in sports television at that time, he remembered, wouldn't do the UAAP coverage without being paid by the league, but Kierulf in a leap of faith agreed to pay P200,000 for the first year, mostly to help defray league expenses on venues and referees.
He paid the league P300,000 for the second year and P400,000 for the final year of his first TV contract with the eight-school league.
With programming in free television not as crowded as it is now, Kierulf was able to block off time at Channel 9 on short notice through its former head Billy Esposo. Next to come together was a production team led by the late director Kokoy Jimenez, and later a broadcast panel fronted by panelists Jimmy Javier and Joaqui Trillo.
Nine days later, on July 10, 1991, the UAAP launched its season with live television coverage on Channel 9 by Kierulf's Silverstar Communications.
In previous seasons, selected league games were seen on television through outfits that came and went. Thanks to Slverstar's longterm commitment, 1991 marked the first time an entire UAAP season was covered for television and thus became a regular staple on the boob tube, enabling it to gain a steady following and grow in popularity.
"Maybe I broke even or earned a little," Kierulf said when asked if he made money on the first year, where, friends said, the Silverstar boss had to twist the arms of some advertiser friends - one a shampoo brand, another a company selling baby's milk - just so the UAAP coverage can run its first commercials.
But he wasn't too worried about finances at that time, Kierulf remembered, since he had a hit US series, Rescue 911, running on a local channel and making money.
"The UAAP didn't know it, but 911 basically rescued its first year on television," he chuckled.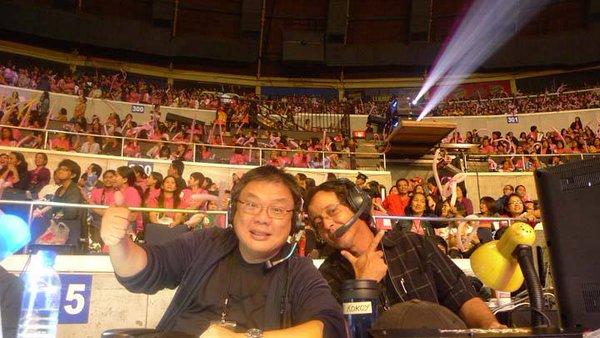 Silverstar also came in at a critical juncture for the decades-old collegiate league which had welcomed La Salle into its fold just four years earlier, reviving its basketball rivalry with Ateneo which was the first to bolt the NCAA and its violence-plagued games in 1978.
Ateneo vs La Salle naturally became the biggest draw of the UAAP - and Kierulf's biggest selling point. Problem was, those games only happened twice in a year, unless the arch-enemies cross paths again in the playoffs which was rare. The rest of the season, Kierulf said there were games when they had to herd sparse crowds into certain areas of the stadium, just so TV cameras won't have to pan into mostly empty seats.
"We had to urge the schools to ask their students to go to the games," Kierulf said.
It was also Kierulf, friends said, who first encouraged schools to strengthen their varsity teams and market their players, just so the league can be more than just an Ateneo-La Salle showcase. By 1993, one friend said Kieruf succeeded in convincing the league to adopt the Final Four format to add drama to the late-season championship chase.
By becoming a regular presence on air, the collegiate league started to take off as a TV fare and soon flourished into what it is now - a multi-million TV enterprise handled by giant network ABS-CBN which consistently garners the best ratings among all local sports programs, and whose games have ad spots for everything from a three-point shot to a defensive play.
Financial terms of the latest contract signed by the UAAP board with the giant network are one of the most tightly guarded secrets in Philippine sports.
As for Silverstar, Kierulf signed two more three-year contracts with the league, the final year in 1999 which he estimated was worth 'over a million (pesos).' By then, Silverstar had expanded its UAAP coverage to include other sports like football, not so much to make money but to help the league grow.
On the other hand, the Silverstar coverage became the launch pad for the careers of the likes of Sev Sarmenta, Jude Turcuato, Anthony Suntay, Luigi Trillo, Ria Tanjuatco, Ella Aldeguer, former Ateneo star Danny Francisco, and the late Danny Romero who joined Joaqui Trillo and Javier in the broadcast team.
The relationship between Silverstar and the UAAP didn't end well.
After one golf round with a longtime UAAP board member, Kierulf remembered being told to 'talk to ABS-CBN.' When he did so, Kierulf said he was told that he can still be involved in the league's television coverage by 'handling the production side.'
When he found that hard to accept, Kierulf said he decided to join the bid process. The Silverstar boss said he submitted a bid higher than ABS-CBN and when he lost out over 'technical' issues, he went to court to press his claim for a 'right of first refusal' which he said was noted in his last TV contract with the league.
That case dragged on for 14 years before the court ruled in favor of the league in 2014.
As he sat on a corner table of a coffee shop in Makati's old district on this grey morning, Kierulf, 65, was a picture of a happy man as he talked about his life 'after my retirement from television,' excitedly showing off pictures of his four children - two of them based in the US - and four grandchildren from his smart phone.
"Yes, definitely," Kierulf snapped without thinking twice when asked if he felt betrayed by the league and its officials during that messy parting of ways back in 2000. Although he still watches UAAP games from time to time, especially when his alma mater is playing, he admitted an inescapable feeling of regret.
"But I've moved on," the man was quick to add. "At least, I was able to help revive interest in the UAAP during that time, bring amateur basketball back to life."