UAAP Season 80 kicks off on Saturday with a new-look teams bringing highly anticipated match-ups.
But all the basketball action also gets spiced up on the sidelines with the fresh roster of courtside reporters.
These eight new faces representing the UAAP schools are again tasked to flesh out interesting stories that happen off the court as basketball fans take in the exciting action. But before they do, SPIN.ph puts the spotlight on these courtside reporters and their own fascinating sports beginnings.
Jean Agatha Uvero, University of the Philippines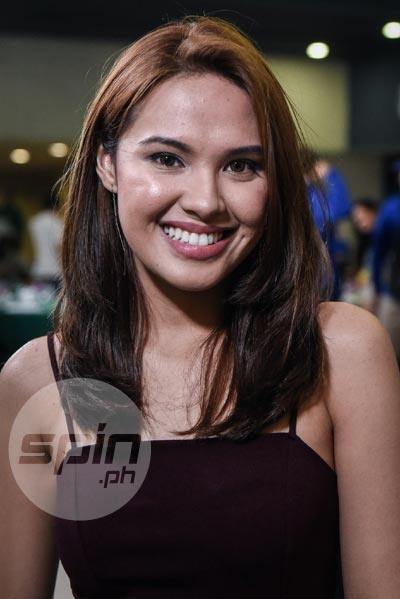 Agatha, whose passion for sports pushed her to audition for courtside reporter, will be the new face of University of the Philippines.
The second year BA Journalism student used to play football and tennis, but being on camera is something that pumps up her energy to a higher level.
"Last season I was watching all of the games of UP, that's something I was really passionate about," said Agatha, 20.
Carlos Miguel Dypiangco, National University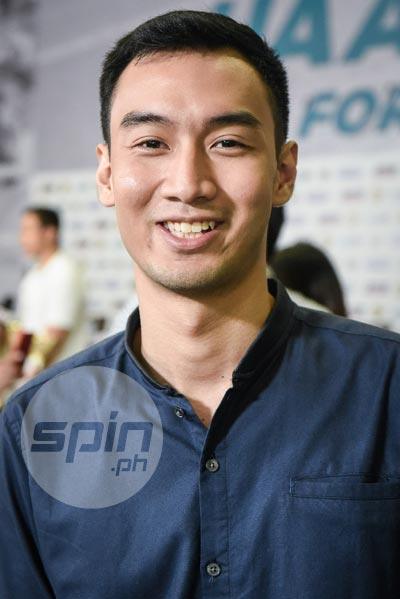 Dyp, short for Carlos Miguel Dypiangco, was a basketball player turned radio jock. Now he takes on a new role as National University courtside reporter.
Although Dyp, 20, is a third year BA Broadcast Communications student from University of the Philippines, he has learned to enjoy becoming a Bulldog.
Following the footsteps of former NU courtside reporter Tricia Robredo, a true blue Atenean but a self-confessed Bulldog by heart, Dyp is open to the new environment.
"Of course, gusto ko sana kung saan ako nag-aaral but it's part of the job and it's something new to me," said Dyp.  
Eileen Shi, La Salle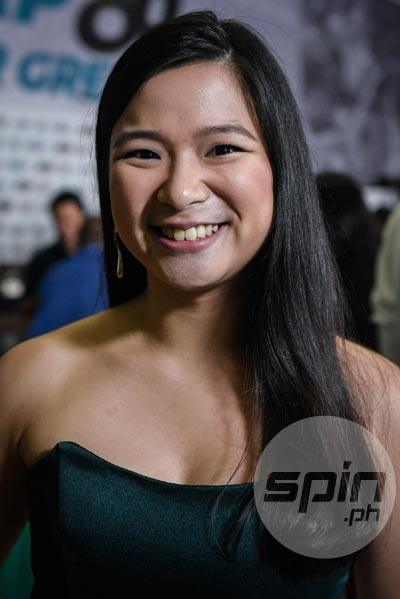 From the mat to the hardcourt, Eileen will be La Salle's courtside reporter.
The adrenaline rush from the UAAP games was something that the 22-year old La Salle cheerleader has always loved.
Being part of the Animo Squad in the past five years, Eileen seeks a new challenge on her last year with the Taft-based school. She wanted to make the most of the time she has in her college years and end it without regrets.
"Now that I'm on my last year, I don't want to graduate thinking what if I tried out so I just gave it a chance and I got in," said Eileen, cousin of former University of the East courtside reporter Alexis Go.  
Martie Cinelle Bautista, Ateneo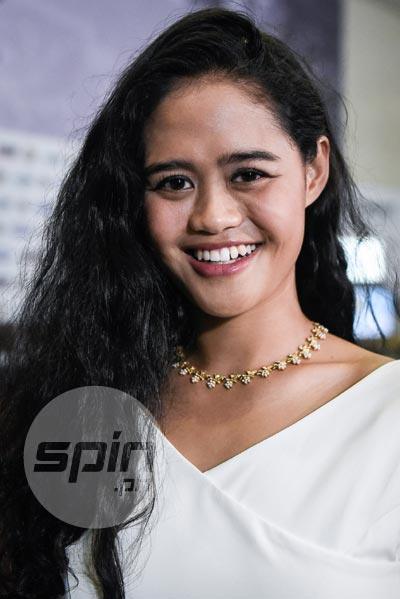 Sports is life for Martie, Ateneo's courtside reporter.
The third year AB Communications student has been juggling her time studying and playing for the football team. Back in her freshman year, she was even a varsity athlete for football and track and field. 
But despite having a hectic schedule, Martie considers her sports background as her biggest advantage in taking on the role as courtside reporter for the Blue Eagles.
"Knowing what it's like to be an athlete is nothing new to me, learning what the coach thinks is nothing new to me so it's my advantage," said Martie, 20.
Tonie Marie Moreno, University of Santo Tomas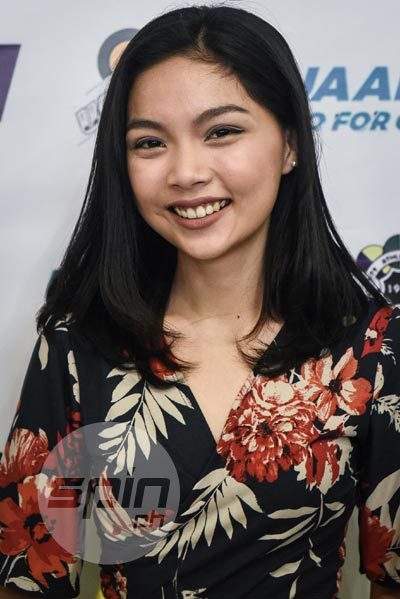 Coming from a long tradition of good courtside reporters, Tonie felt the pressure to be following the footsteps of Tina Marasigan, Kristelle Batchelor and Angelique Manto as the new face of University of Santo Tomas.
But with the help of her ate Kristelle and ate Angelique, the 20-year old fourth year AB Communication Arts student slowly shook off the jitters and embrace her new role.  
"Well at first I felt pressured kasi people are telling me na, ayan you're following Angelique, Kristelle and Tina but now it has become a motivation to really step up ," she said.  
"During my auditions, I was talking to ate Kristelle and when I got in, ate Angelique was the one who introduced me to the team nga," she added. 
Trisha Nicole Sumagui, Adamson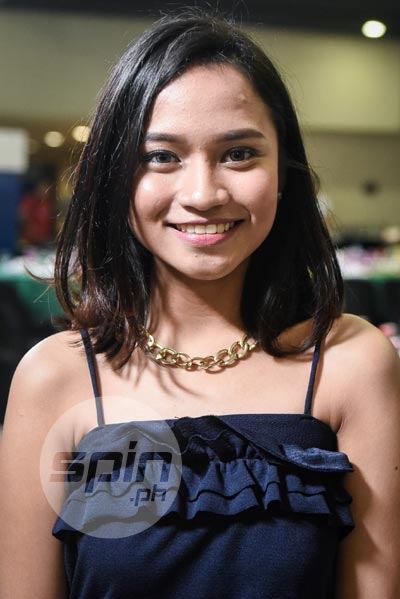 It's the mixed feelings of excitement, happiness and a little bit of anxiety whenever she enters the venue that fuels Nicole in being Falcons' courtside reporter.
From being an ordinary student, the third-year Psychology major remains unfazed despite being the youngest in their batch.
 "It's the feeling that I get whenever I enter the arena (that made me decide to audition) and now I'm excited for them to get into the Final Four," said Nicole, 18.  
Sydney Alison Crespo, Far Eastern University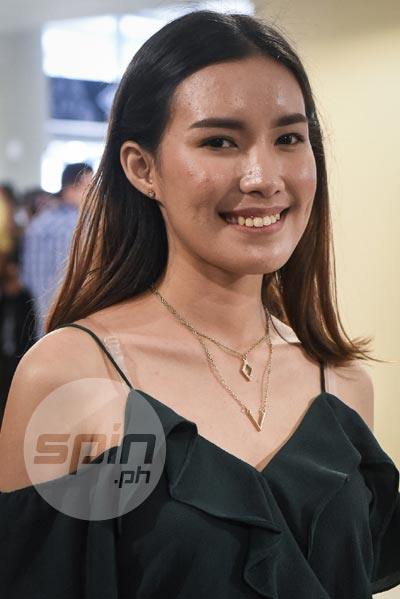 Syd is finally living her dream.
From watching basketball games when she was growing up, Syd could not help but be mesmerized on how courtside reporters deliver reports during breaks. 
"It's my dream, ever since I was in high school sa UST because I want to be like Tina Marasigan and I have a dad who has been very supportive na kaya ko daw making courtside reporter," she said.
But although it was her earnest wish to be a courtside reporter, it took her three years to finally give it a try.
The 19-year-old third year AB Communications student took a leap of faith and she's now the courtside reporter for Far Eastern University.
Jose Miguel Gomez, University of the East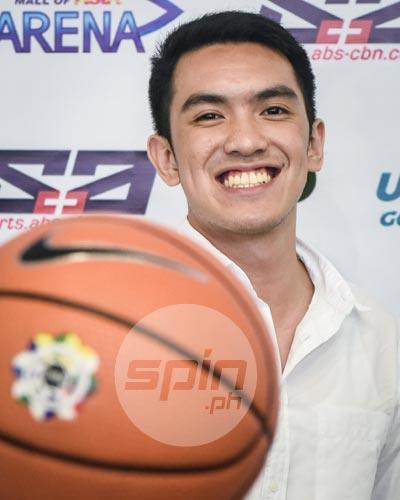 Migs hoped to be the courtside reporter for his school University of the Philippines. However, fate led him to University of the East, and he has no complaints.
The fourth year BS Electrical Engineering student was hesitant at first, but the former high school basketball varsity was up for the challenge to learn and grow.  
Migs, like former UE courtside reporter Katz Salao, was a Fighting Maroon that became a Red Warrior. 
"Noong una may mixed feelings but it's a blessing for us so kami naman challenge accepted lang and I'm ready na rin ako mahalin ang UE na rin. And they welcomed me naman with open arms," said Migs, 20.