ONCE in a while, there comes a time in a basketball scout's life that he's dead-sure that what he's seeing is it.
Anton Brodett had that moment not too long ago.
Seeing a raw yet athletic 15-year-old throwing his weight around against his peers in a Las Pinas neighborhood court, the coach slash scout was quick to reach the conclusion that the player before him was a rare gem.
That kid's name? Francis Lopez.
"What I saw was pure talent," said Brodett as he looked back on that fateful visit in Las Pinas, made possible by a tip from a contact. "At 15, the kid was off the charts. He has size 16 feet and you can see it. You knew he was gonna be special."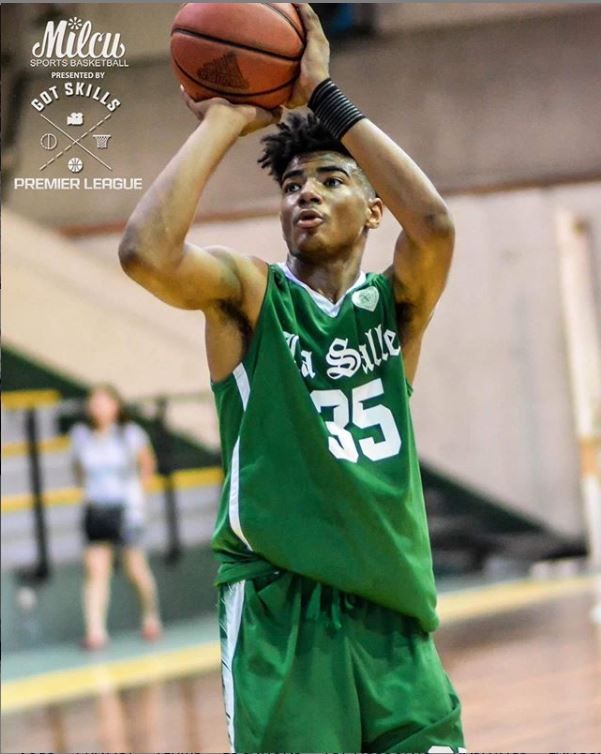 ADVERTISEMENT - CONTINUE READING BELOW ↓
Lopez was already bullying opponents with his brute force by then, so much so that it didn't take long before he was given the nickname Lebron. What do you know, he was named after the very same player he grew up idolizing.
By then, other scouts, including those from National University-Nazareth School, were already lurking around the kid. Brodett, then an assistant to Marvin Bienvenida at La Salle Green Hills, knew he had to make a move - and fast.
He succeeded in bringing the kid to the Greenies camp, where he was seen as a key piece for the future that could take over once stars like Joel Cagulangan and Joshua David moved on to college.
But the kid was still raw and largely kept under wraps. In his rookie year, the 6-foot-5 forward only played a grand total of 34 minutes across 10 games and collected 21 points and 13 rebounds as LSGH wound up runner-up to Mapua in NCAA Season 94.
ADVERTISEMENT - CONTINUE READING BELOW ↓
However, what followed was a summer of changes led by Bienvenida being promoted to athletic director. Lopez, for his part, saw it fit to change addresses and it wasn't long before he found a taker in Ateneo.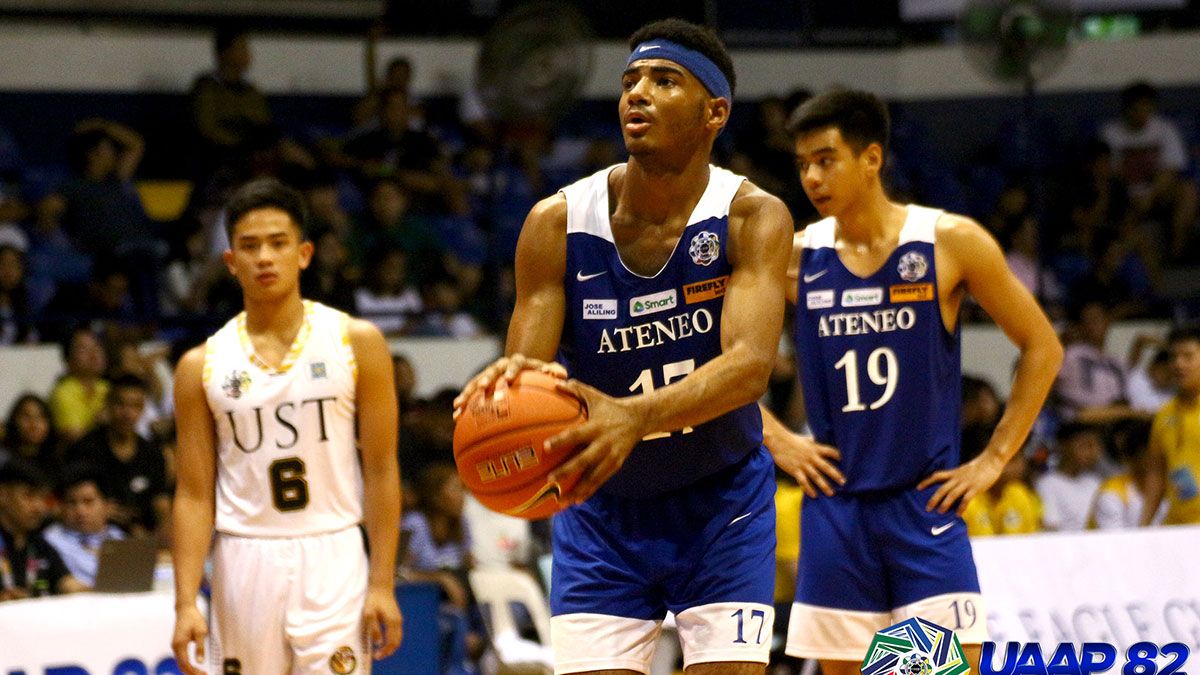 Ateneo Blue Eaglets assistant coach Ford Arao remembered seeing a tall, athletic kid who already had the skills but only lacked a deeper understanding of the game, which can only be gained from experience.
ADVERTISEMENT - CONTINUE READING BELOW ↓
"He was still raw and young when he got here from LSGH," Arao recalled. "Here was a kid who [we thought] needed to be taught all the skills he will need to be a basketball player. But to our surprise, he already had those skills: shooting, dribbling, and attacking the rim.
"The only thing lacking in his game during that time was his basketball experience and confidence."
The potential, however, was undeniable. He joined Ateneo at a time when the Blue Eaglets were reeling from the loss of a 7-foot-2 kid named Kai Sotto. If Lopez craved minutes to show what he can do, coach Reggie Varilla was happy to oblige.
Lopez logged 25 minutes per game and posted averages of 16.0 points on 45-percent shooting, together with 9.2 rebounds and 3.0 blocks. That performance was enough to earn him a place in the Mythical Team this past UAAP Season 82, side-by-side with frontcourt partner Josh Lazaro.
ADVERTISEMENT - CONTINUE READING BELOW ↓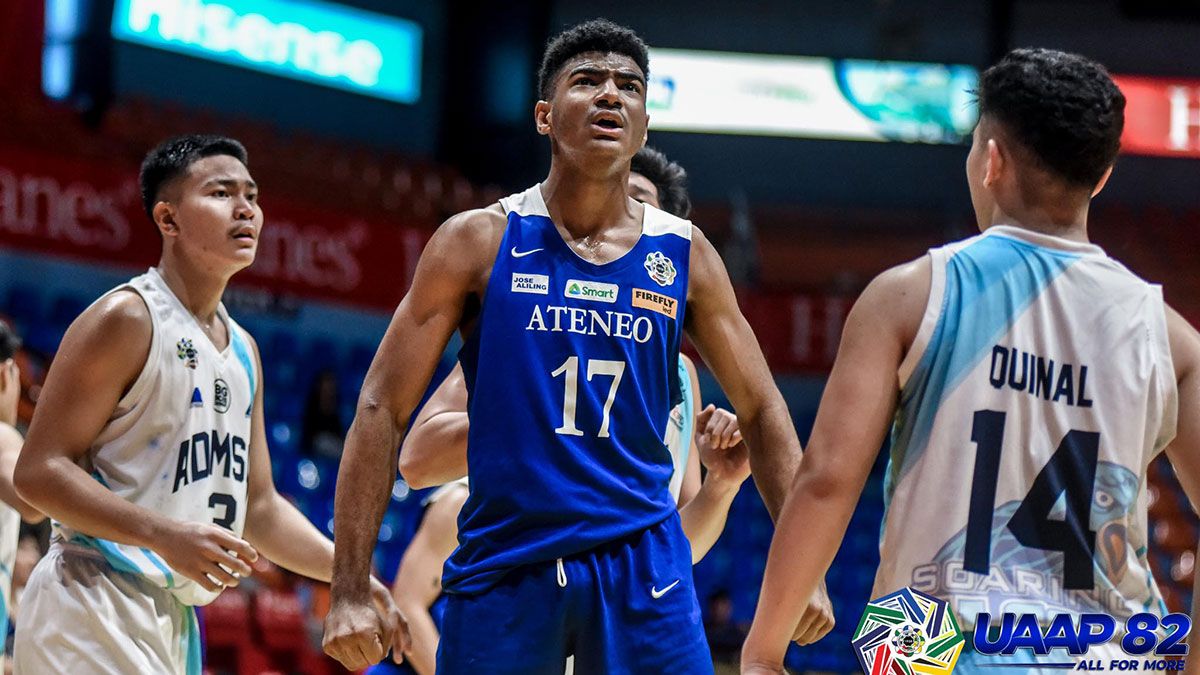 As much as everybody gushed over Lopez's limitless potential, it also exposed areas that he still needed to work on in his game.
"He still needs to work on his read of the game - knowing when to attack, when to shoot the ball from the three-point line, when to pass the ball, what kind of defense his defender is giving him, all those stuff," noted Arao.
ADVERTISEMENT - CONTINUE READING BELOW ↓
All the youngster pretty much did well was attack the basket, which the coaches actually didn't mind. But his coaches also agreed that the high-flyer would be a lot more difficult to stop once he is able to expand his offensive repertoire.
"Francis has that tendency to keep on bullying his way to the basket even if the defense was already crowding him, but to be fair with Francis, he can really bully his way to basket," Arao continued.
"But... all I'm saying is that basketball would be a lot easier for him if he knows how to read the game better."
ADVERTISEMENT - CONTINUE READING BELOW ↓
Brodett, who now works as an assistant for Manu Inigo at San Beda, said the kid's defense was also a work in progress.
"He just needs to tighten up in his lateral defense," he said. "He has the it factor, and you saw it with his run in Ateneo. I believe he could've done that too in LSGH but he was just a rookie at that time. But as we said, the kid's potential is off the charts."
ADVERTISEMENT - CONTINUE READING BELOW ↓
A former national coach was a lot more certain about Lopez's potential. Asked about Lopez, the coach, who asked not to be named, said the kid has enough talent to dominate the UAAP. He's also sure Lopez will be a PBA star someday.
Brodett said it's only a matter of time before the world gets to know LeBron Lopez.
"It's only a matter of time," he said. "I was telling him back in 2018 that if the opportunity comes to play sa States, he should take it."
That almost happened weeks ago.
Although there were no official confirmations, East West Private, the agency that brought youngsters Kai Sotto and Cholo Anonuevo to the US for training, teased about bringing Lopez over, too. That however, has since been overtaken by events as Ateneo recently announced that the kid is staying put in Katipunan.
The kid, though, figures to be in good hands with veteran internationalist and Gilas Pilipinas program director Tab Baldwin running the Ateneo program. Plus the kid is only 16 and will have more chances to follow in the footsteps of Kai Sotto in the future.
ADVERTISEMENT - CONTINUE READING BELOW ↓
"He's still growing," said Brodett. "Francis is a well-mannered good kid and the future is limitless for him."
Arao agreed, saying: "I've never played with or against a player like Francis in my whole playing career. He is one of a kind player who is strong, agile, athletic, versatile, can dribble the ball, can shoot from the three, can attack the rim and block shots.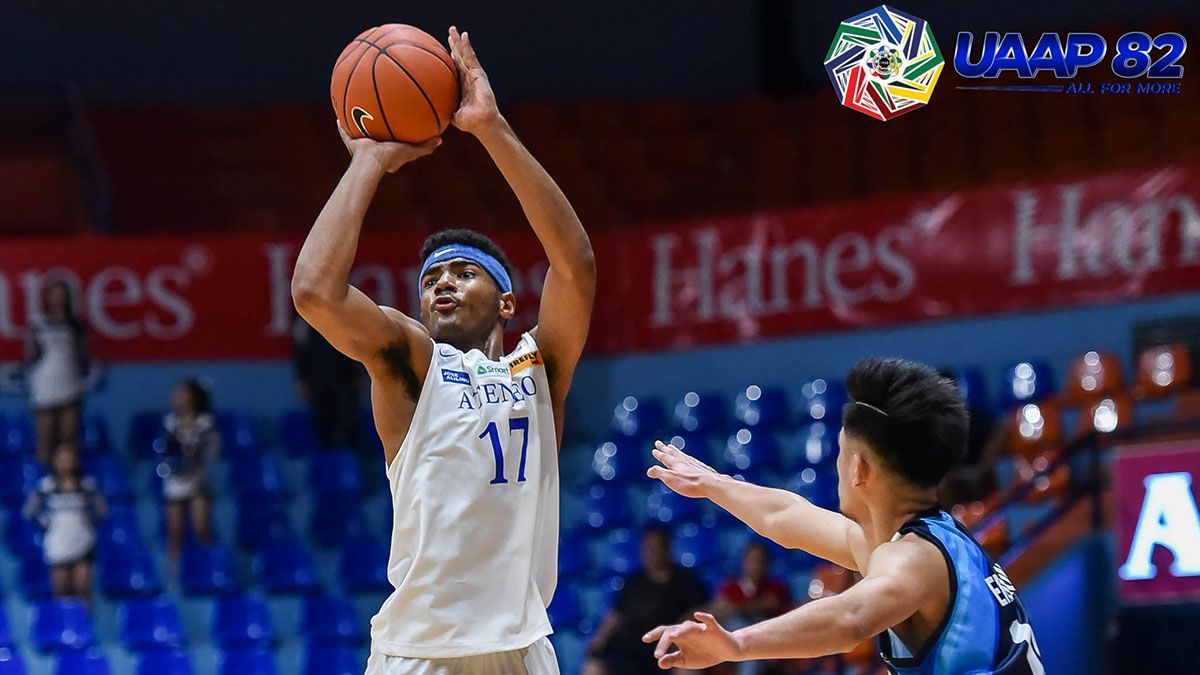 ADVERTISEMENT - CONTINUE READING BELOW ↓
"Almost all the qualities of a good basketball player, meron na siya and totoo na para siyang yung idol niya na si LeBron James."
If handled well, Arao has no doubt that this rare talent will soon turn into a star - here or overseas.
"Sky is the limit for Francis," Arao said. "The only thing that will stop him from going to where he wants to go is himself, but if he will focus and put a lot of work to achieve his goal, I think he has a big chance of making it overseas."