FRANZ Pumaren had more than his fair share of special teams in his storied coaching career.
But the one which stands out as the most special for him was, without question, his La Salle Green Archers team back in 2007.
"When we talk about the team that is really different from the teams I handled, it's yung 2007 team because we were coming off a suspension noon eh," Pumaren told Coaches Unfiltered.
La Salle was coming back from a one-season suspension for fielding ineligible players Mark Benitez and Tim Garchalian from 2003 to 2005. The penalty also saw the Green Archers return their Season 67 championship in 2004.
Hurdling a year-long ban, the Taft side was out for redemption. What made this team stand out for Pumaren was the sacrifice each player took as they stuck it out at La Salle for this comeback year.
"Instead of sulking because of the suspension, some of the guys who are already eligible to go professional or to go to semi-pro, they didn't. They still made a pact that we will win the 2007 edition," he said.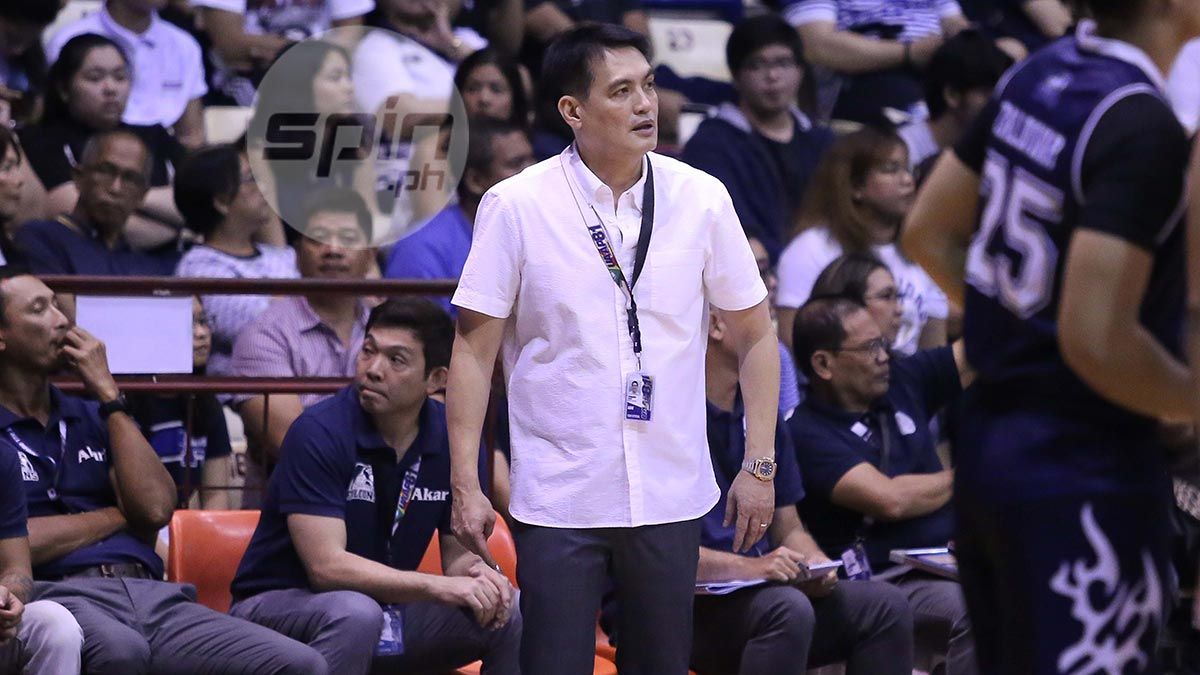 Continue reading below ↓
Recommended Videos
TY Tang and Cholo Villanueva, who were both in their final playing years, stayed with the Green Archers through thick and thin and proved to be the leaders the team needed in this redeem quest.
From the preseason, Pumaren had an inkling this side was bound to achieve greatness.
"All the tournaments we joined, talagang they won in every tournament. That team was destined for greatness eh," he said.
La Salle finished the UAAP elims with a 9-5 record and found itself in a tie for second spot with Ateneo. The Green Archers won the playoff over the Blue Eagles, 70-69, to claim the twice-to-beat advantage in the stepladder semis.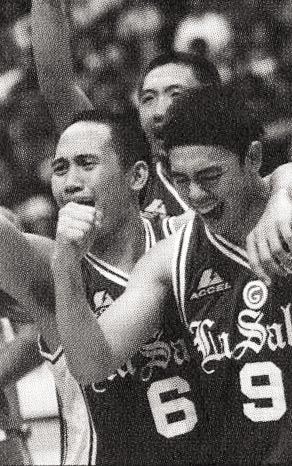 The rival schools faced off anew, and despite the solid games of Chris Tiu, Nonoy Baclao, and Ford Arao in Ateneo's slim 65-64 Game One escape, it was La Salle which moved on to the finals following a 65-60 Game Two win.
Next up was the top-seed University of the East which, behind Mark Borboran, Marcy Arellano, Bonbon Custodio, and a young Paul Lee, completed a 14-game elimination sweep.
It hardly mattered as Tang fired 17 points and Rico Maierhofer drained the marginal free throw as La Salle ended UE's streak with a 64-63 Game One victory.
JVee Casio took over in Game Two, catching fire with 17 points to deliver the Green Archers a 73-64 triumph over the Red Warriors that brought the championship back to Taft. Redemption was complete.
What made that La Salle team special went beyond talent, Pumaren said.
"We had a solid core. Not really what you can call a superstar-laden team, but solid in a sense that there's only one mission which is to vindicate ourselves and to make sure that we were back as number one," he said.
Casio and Villanueva were hailed as co-Finals MVPs. That squad also included future PBA players Simon Atkins and Brian Ilad. James Mangahas, PJ Walsham, Peejay Barua, Indonesian Ferdinand, and Serbian Marko Batricevic completed the team.
That turned out to be the last of Pumaren's five championships in Taft as his stint at the helm for the Green Archers ended in 2009. He made a comeback four years ago as coach of the Adamson Falcons.