ALL eight UAAP teams made their debuts in Season 80 over the weekend with some explosive blowouts and thrilling nail-biters in the premier collegiate league in the country.
SPIN.ph takes a look at the top performers of opening weekend as well as those who played below expectations in this weekly studs and duds list.
This early, we also put the spotlight on the players who put themselves in the MVP race discussion.
THE SURPRISING STUDS
Chibueze Ikeh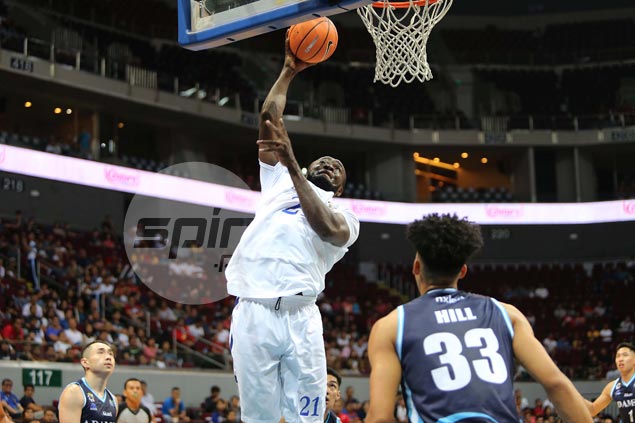 Ikeh was a force for Ateneo in an auspicious debut in Season 80, finishing with 18 points and 17 rebounds against a Papi Sarr-less Adamson squad, propelling the Blue Eagles to an 85-65 win over Adamson on opening day. Ikeh was also efficient, hitting six of his 10 shots, while going perfect from the line (6-of-6).
Ron Dennison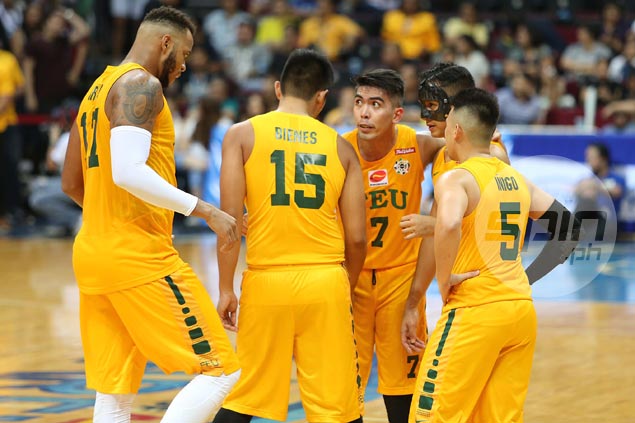 Out of all the players whose team ended opening weekend with a loss, Dennison perhaps was the top performer. Playing his first game since his role in an offseason Davao brawl, the defense specialist Dennison exploded for a team-high 21 points on 10-of-14 shooting from the field. He also had seven rebounds and four assists to lead FEU's comeback attempt that just fell short against La Salle, 95-90.
Kib Montalbo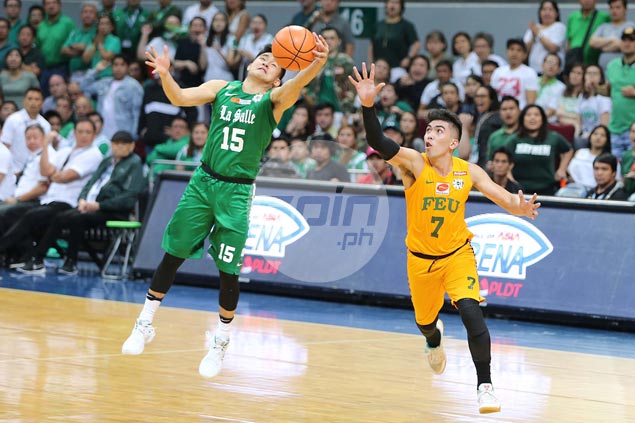 Listed as questionable for the game after being hospitalized in the days prior to opening weekend, Montalbo played for La Salle and contributed 12 points, four rebounds, three assists, and two steals for the Green Archers.
Honorable mentions: La Salle's Abu Tratter (11 points, 10 rebounds, 1 block), NU's Dave Yu (14 points, 12 in pivotal third quarter run)
THE DISAPPOINTING DUDS
Ricci Rivero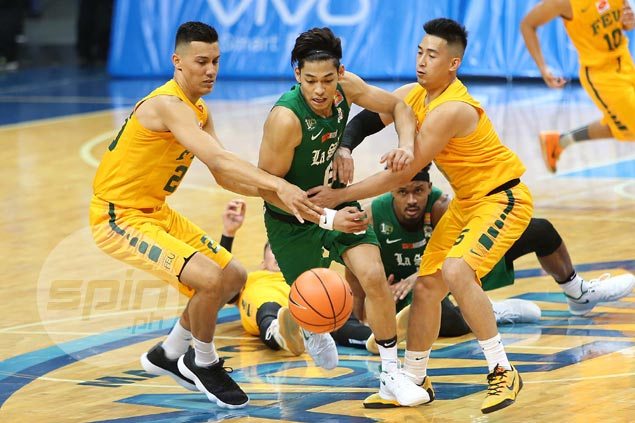 For a guy who had an excellent preseason, Rivero had an awful shooting day against FEU when he only had two points and shot 1-of-11 from the field. Fortunately, other players also stepped up in the La Salle win in Andrei Caracut and Montalbo.
Jerrick Ahanmisi
The Adamson guard, the leading scorer last season for the Falcons, was badly needed with Sarr suffering a groin injury. He only had nine points but could have contributed even more as he shot 4-of-16 from the field including an atrocious 1-of-7 from threes.
Hubert Cani
His anticipated debut ended up as disappointing. Cani struggled in his first game with the Tamaraws in the UAAP, tallying a 2-of-8 clip from the field to finish with seven points.
Almost a dud: Adamson's Robbie Manalang (2-of-8 shooting, 1-of-5 from deep)
THE MVPs
1 Aljun Melecio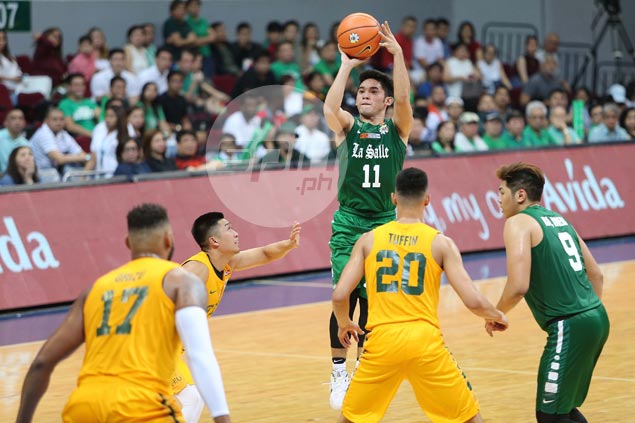 La Salle opened Season 80 without reigning MVP Ben Mbala, who is playing for his home nation Cameroon in the Fiba AfroBasket. In comes Melecio to step up for the Green Archers as he was not hesitant to take and make shots from the field (9-of-22, with three triples). Melecio finished with 29 points to post his best game as a collegiate player in just his sophomore year with the Green Archers.
2 Paul Desiderio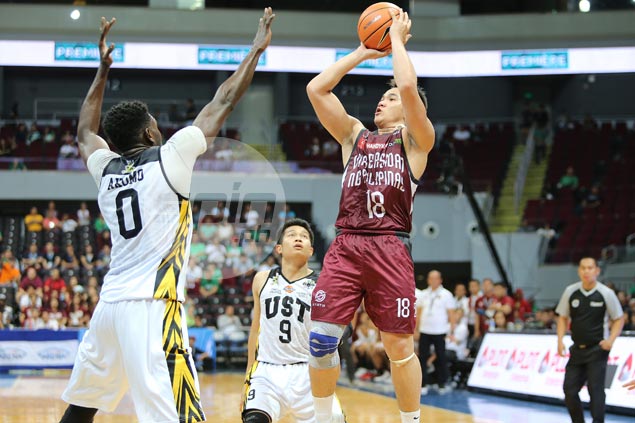 The Maroons turned to Desiderio's number with the team facing defeat in their opening game against University of Santo Tomas. With University of the Philippines down by two points, the Maroons drew up a final play for Desiderio, who told his team, "Atin 'to. Papasok 'to," in the huddle in front of a live television audience. He didn't disappoint, nailing a triple with 1.1 seconds to play in the game to give UP a 74-73 win. He finished with 17 points and nine rebounds in an MVP-worthy debut.
3 Thirdy Ravena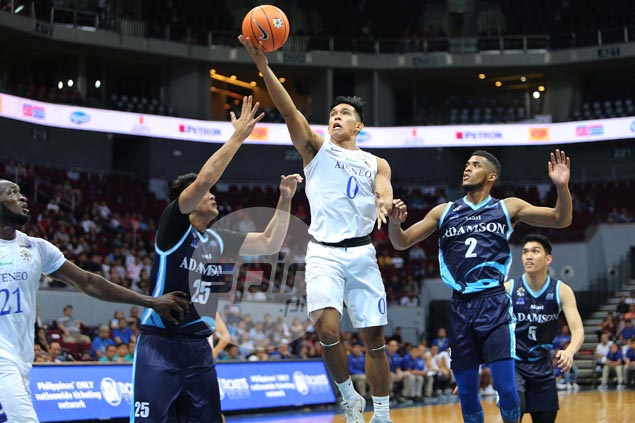 Ravena had a double-double in the first game of Season 80, contributing 20 points (7-of-15 from the field), 10 rebounds, and two assists in a lopsided Ateneo win over Adamson.
Missed the cut: NU's J-Jay Alejandro (11 points, seven assists, five rebounds, five steals)